One of the happiest days of your life comes with a price tag, and it's important to know what that is. Every wedding has a budget and the only way to be satisfied with your distribution of funds is by really taking the time to analyze what to save on and what to splurge on. Here are my tips and tricks to figuring out exactly how to allocate your money for your wedding.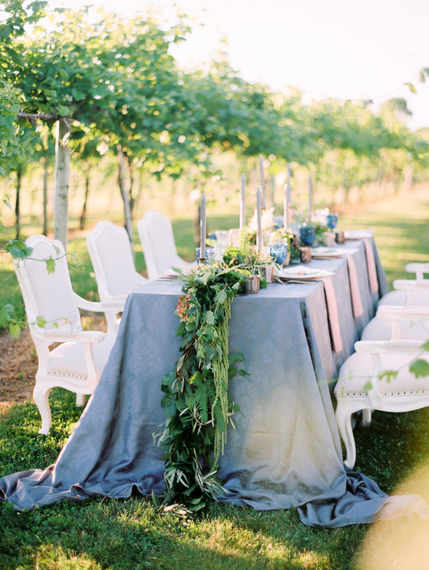 (Photo by Kristen La Voie Photography, Planning by Beso Weddings & Events)
1. Get Some Context
Figure exactly what essentials for the big day are - wedding planner, florist, caterer, hair and makeup, etc. More goes into a wedding that the average person realizes and making a list of all the possible vendors needed will help you see the big picture. It will also help to see how much each vendor type costs on average. Take the time to educate yourself realize that some things may cost more than you may expect.
2. What are YOUR priorities?
This is you and your significant other's wedding. Nobody else's opinion should really matter, so it's important for the two of you to sit down and discuss which things you want to prioritize. Would you both rather spend on experience or favors? Are you more excited about the DJ or the food? Does the overall design/décor of the wedding matter to you, or is it more about the venue location? This will help start the process of setting your budget and deciding where you want to splurge and where you want to save.
3. Start Asking
Our world, especially today, is built connections, so if you ask, you shall (usually!) receive. Ask your family and friends to give you vendor recommendations or if they know anybody who would be wiling to help! Everyone knows that wedding planning is stressful and friends/family are typically willing to help in any way they can. Don't be embarrassed - asking for help not only reduces stress, but it may also save you money.
Don't neglect the wedding of your dreams because of faulty budgeting and don't start your marriage in debt because of your wedding. Recognize the planning process is a series of gives and takes. With a solid foundation of knowledge, you can be an expert financial advisor for your big day!