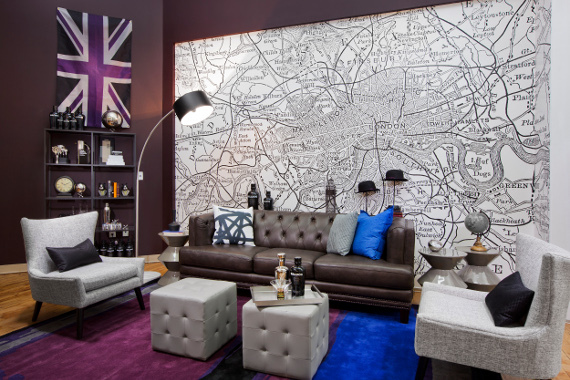 All photos courtesy of Décor Aid.
Most of us spend considerably more time in at work than we do at our homes. The folks at Bulldog Gin wanted to make sure that while their team was at work, their Soho office space was as beautiful as it was functional. So they gave the Décor Aid team a challenge -- create an office space as cool and irreverent as their signature spirit. The only catch? We had to do it all in four weeks time.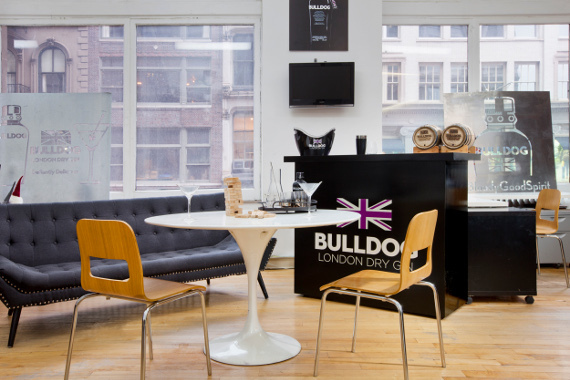 Our interior designers incorporated a rich color palette of aubergine and black, which made the space feel more loft living room than stuffy office. We celebrated the brand's heritage via nods to all things British, from the Union Jack motifs to the custom Central London mural. The office design includes a sophisticated conference room for formal meetings, while a common area with a bar provides a more casual setting for collaboration or events. The goal was to create a space that makes a strong first impression, but also represents the brand itself: a mix of traditional and modern.