For many of us, decorating our homes doesn't come naturally.
Between the random things we've accumulated and the hand-me-down items, our home decor style is best described as eclectic.
Before you convince yourself that it would be easier to wipe the slate clean and start from scratch, let us suggest a different approach. More likely than not, your space doesn't need a complete overhaul. It just needs some focus, which you can achieve by taking baby steps.
"So many spaces designers walk into are pieces of different points of their client's lives," says HomePolish designer Allison Petty. "To commit to a cohesive interior, a client needs to focus on an idea they want to begin to instill, whether that's working with a particular style, look or color palette."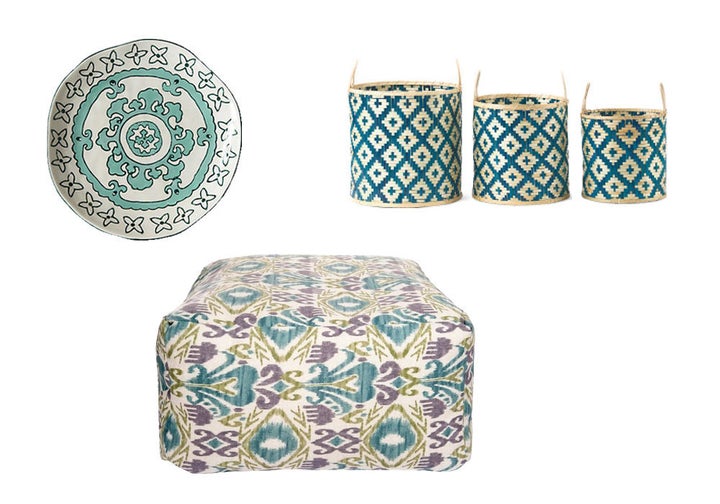 For instance, the items above are all focused around light green and have a bohemian vibe. The picks below are all focused around a color palette of browns, golds and copper tones, and the coffee table has a clear mid-century modern look.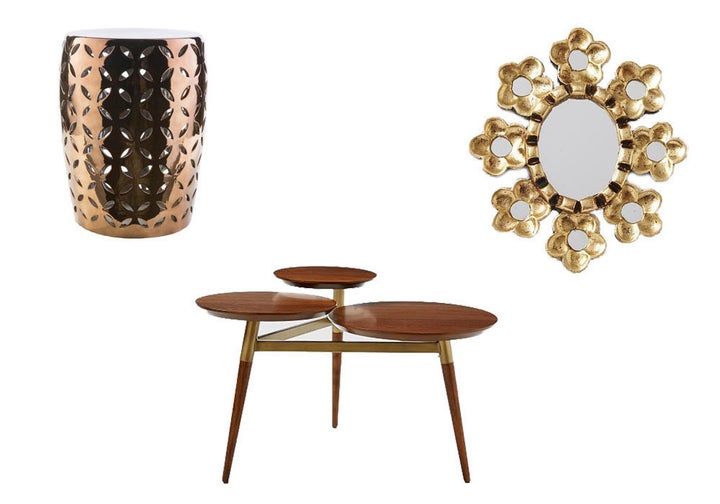 No matter what you decide, introducing change slowly is important. Once you pick a color palette or style, selecting one big transformation -- like a colorful rug, big piece of furniture or new paint color -- will help begin the process of intentionally and mindfully decorating your space, says Petty.
The best part about this approach is that it will prevent you from spending money on things you don't love or need. "Avoid buying something just because you think it's cool or interesting-looking. Think about the eventual whole picture of the space," she adds.
Start with three items, and before long, your home will become the place you've always wanted it to be.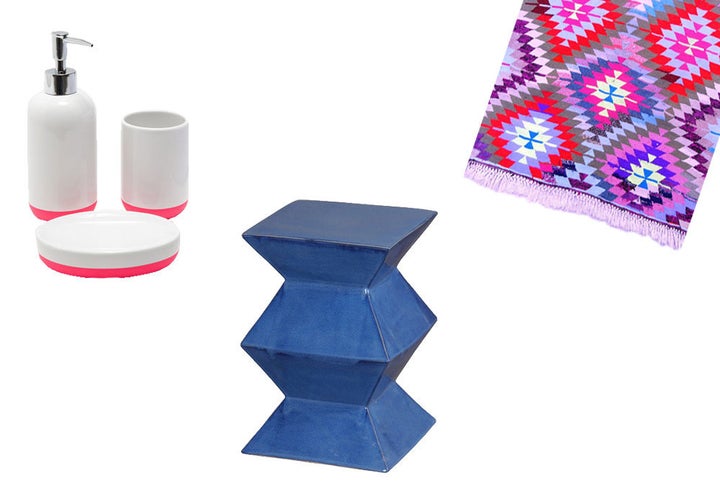 A colorful rug like the kilim above can drastically transform your space. The bathroom products and stool are smaller additions, but still make an impact. We especially love that the shape of the side table also mimics the design of the rug.
The items below are all blue and white, so they like they are members of the same family. The wall art sets a larger tone for the space, while the plates and throw blanket are nice accents.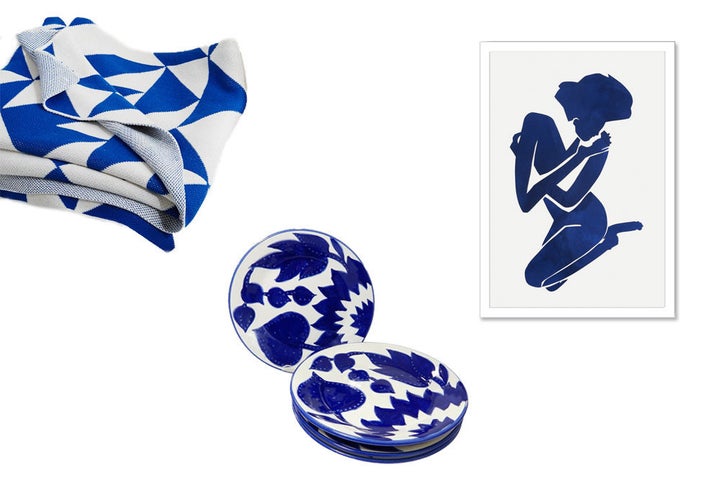 If you're having trouble committing to a color palette or searching for something more delicate, embracing white with black might be the way to go. The patterned rug is interesting without being overly decorative, and the throw pillow is subtle yet fun.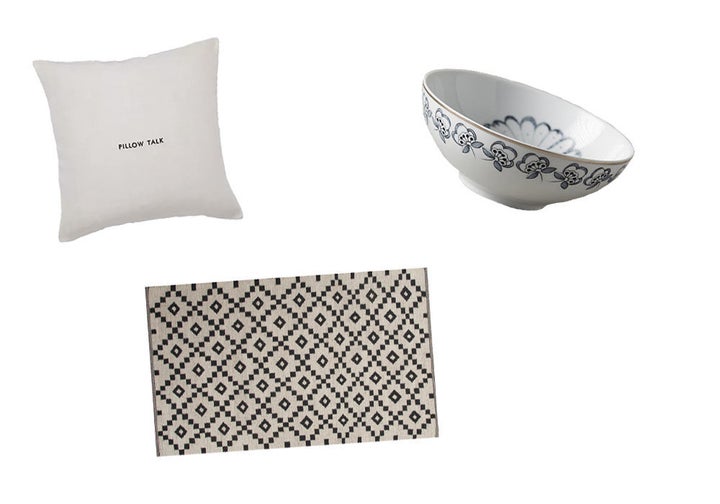 If neutrals are more your thing, you can still show off your personality with shapes. The hand bookends make a real statement, as does the elephant side table. The pillow adds some contrast and richness.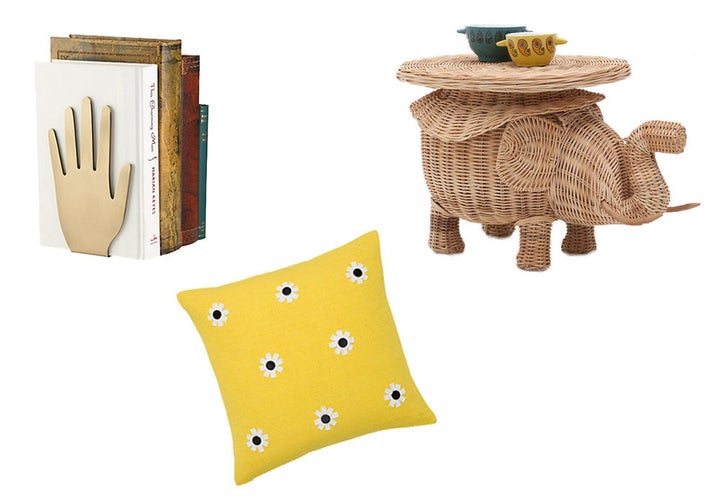 Remember, you don't need to completely makeover your room or your entire space. All you need to do is begin decorating mindfully, with a clear vision and intention.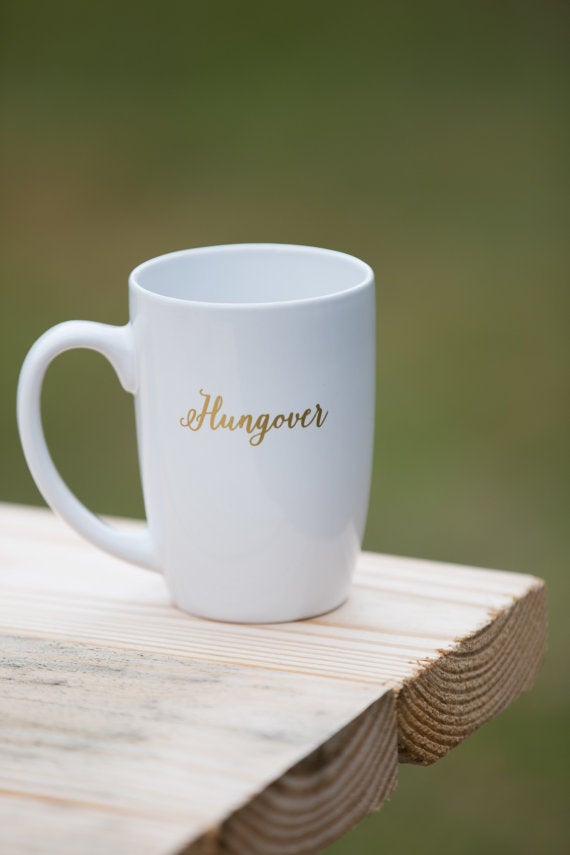 25 Hostess Gifts That Will Get You Invited Back