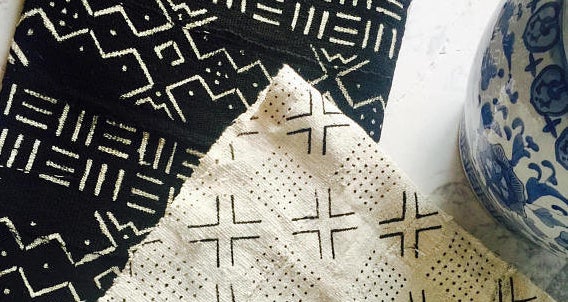 Mud cloth might be trendy, but it's anything but new.
Mud cloth is a centuries-old, hand-dyed textile art that originated in West Africa with the women of Mali's Bamana culture, according to the Smithsonian. Known locally as Bògòlanfini, authentic mud cloth takes two to three weeks to make by applying one to two coats of color-rich mud to undyed cloth. The patterns in the authentic creations often have names and meanings that are rich in history.
Over the years, as more and more of the rich fabrics have been exported from Mali, it's become common to see home designs and decor inspired by the beautifully intricate fabrics. For the DIYers out there, you can even find mud cloth tutorials on YouTube.
Because this textile art is making its way to toss pillows, wall hangings and more, we've rounded up 22 ways you can use the history-rich fabric in your home. Check out our finds below, and sign up for our Full Carts, Can't Lose email to stay on top of the best sales each week.
HuffPost may receive a share from purchases made via links on this page.