Updated to Reflect Facebook's Change of Heart
Although Facebook has temporarily suspended a controversial plan to provide users' home addresses and cell phone numbers to third party application developers, it's still a good idea to consider removing that information from your profile.
Regardless of Facebook's policy of sharing the information with developers, there is always the possibility that the information could be seen by others who you might not want to share it with. By default it's limited to Friends Only, but you can limit it even further in your privacy settings.
Control Who Can See Your Contact Information
You can keep the information on your profile but control who can see it by:
1. Click Account in the upper right corner of any page and selecting Privacy Settings
2. Click on Customized Settings at the bottom of that page


3. Scroll down to Contact Information and change the settings by clicking on the down arrow next to the box on the right (default is Friends Only).

4. Click Customize at the bottom of that box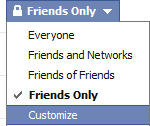 5. Change setting to Specific People or Only Me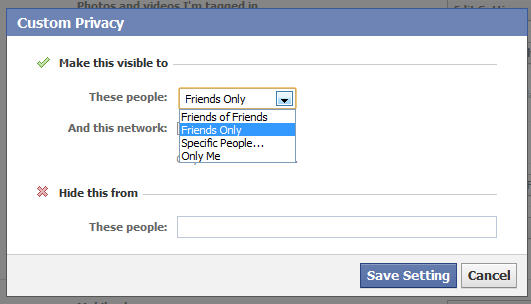 Easy to Delete Contact Information
For more detailed information on how to control Facebook privacy settings for kids as well as adults, please take a look at A Parents Guide to Facebook which I co-wrote with my ConnectSafely.org co-director, Anne Collier.
Popular in the Community