The Cool Kids is a series documenting creative humans shaping present day society with their work and outlook.
BRET WITKE | WITKE DESIGN GROUP | FOUNDER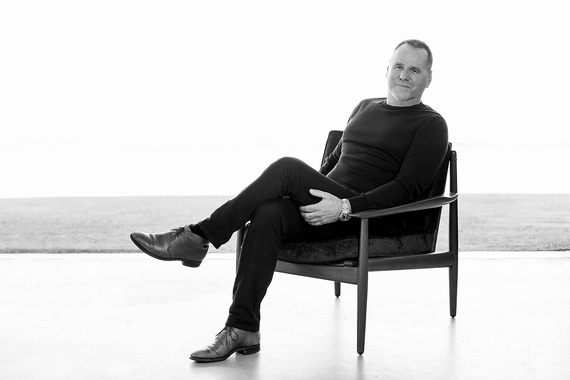 Bret Witke was born to design Los Angeles culture. His destiny started at an early age while he watched his mother help design Disneyland's forever iconic Tomorrowland. As life moved on, Bret took his passion for aesthetic and atmosphere and created nightclubs that have become part of 1980's Hollywood legend. These storied spaces attracted icons like Tom Ford, Madonna, Matthew Rolston, Tina Chow, and Michelle Lamy, thus crowning him the ultimate culture creator. In the early 90s, he traded late night for day light and opened a design shop called Russel Simpson which featured 40s and 50s modernism - the first of its kind at the time. This naturally led to interior design projects in both commercial and residential spaces. To this day, Bret continues to set the Los Angeles experience standard through his work on celebrated establishments like JAR, Republique, Salt Air, Commissary, and The Line Hotel. I caught up with Bret at his new showroom, WITKE, to learn more about the man who continues to be king of creating the backdrop to our Los Angeles lives.
I'm a creative opportunist. Someone who can look at the world of design and create timeless, sophisticated spaces while encouraging people to live a life of calm elegance. I am also a designer's designer and a chef's designer, which gives me an ability to design not only residences but also restaurants and commercial spaces with integrity and a sense of humor for an intellectual clientele who need my services in order to create a space to think, create, thrive and rejuvenate.
I grew up looking at spaces and objects as a way to answer a question or solve a problem or fill a void. In my mind, I was always, and still am, constantly marrying a concept with a finished reality. When I would see an empty building or an underused storefront I always thought to myself, "What would be the most interesting use of that space and how could it create a nucleus of activity and culture in this neighborhood?"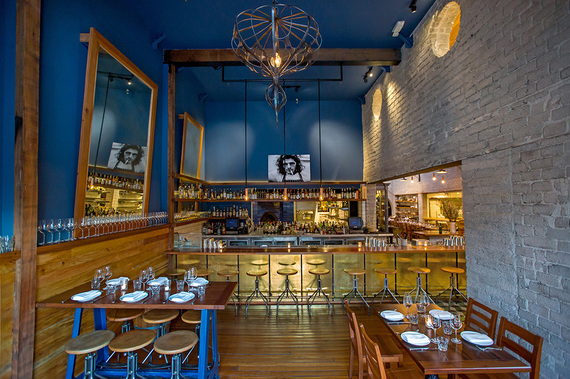 Tell me about Witke Design Group.
My company is my touchstone to designing. I wanted a working environment where my associates and I all use our outlying interactions with the outside world in order to design and create spaces for our clients that reflect their needs and their ideologies. Every experience and conversation one has can be a moment of inspiration and an answer to a question in life and design.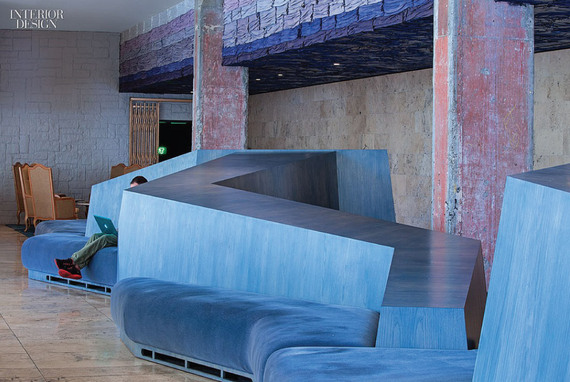 The environments you create are authentic and with hints of history. Can you talk about this?
I always begin a new project looking at the integrity of the interior space, the exterior space, the building and the property as a whole along with the history of its bones. When was it built? What style/era was it built in? What purpose did it originally serve and what did it mean to the neighborhood when it was erected? I then begin designing the space according to these questions and the clients ultimate needs and desires. History is essential to every project and must be included in every project, not ignored and whitewashed. Even a tear down sight needs to look back before it can look forward.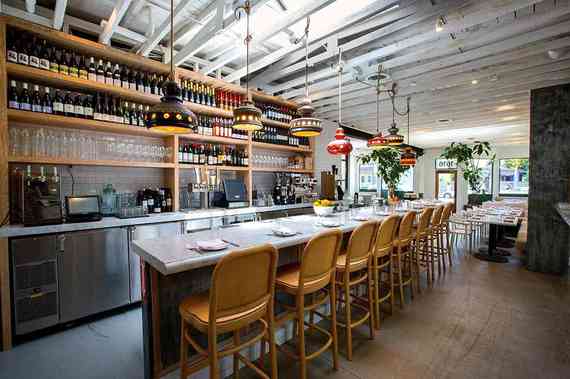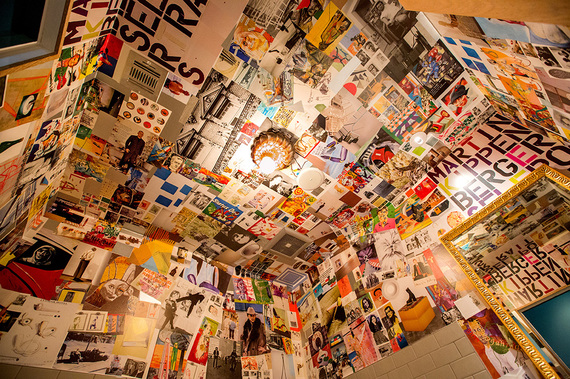 When did you discover you were talented?
At a vert young age. Because of my parents, I was lucky enough to be surrounded by creative people during my youth. They were friends with designers who worked on Disneyland and Knott's Berry Farm, fashion designers, models and artists of many kinds. I always seemed to have the ability to see a through line in my surroundings, how things were put together and the harmony that was created because of that continuous theme.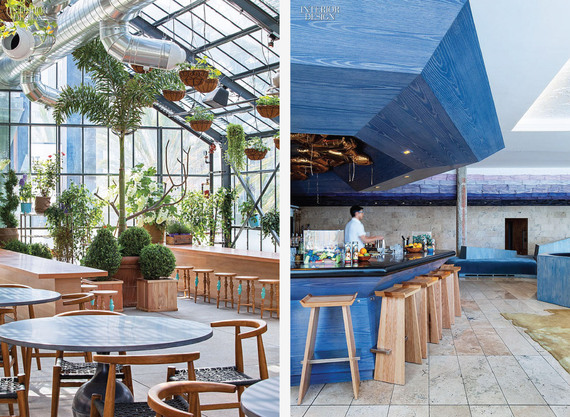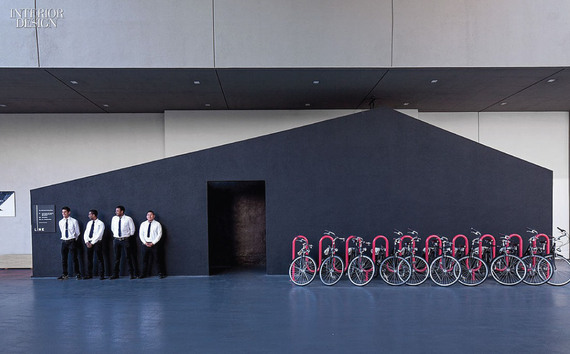 What was the project when you knew you were onto something?
When I suddenly found myself a new club owner and knew I had to design it myself. My nightclub, Boys and Girls/Au Petite Cafe was a perfect fit for crazy L.A. of the 1980's. It was a small, space with an 80-person capacity so we could be very selective about whom to let in. It was a basement location shaped somewhat like a trapezoid so I took full advantage of the angles and the dark corners and recesses. My design ideas were inspired by the runway fashions of Christian Lacroix with lots of fleur-de-lis and bold prints with a bright yellow bar anchoring the entire space to juxtapose the darkness. The moment I began the design process something clicked for me and I knew design would be my path. Even back then, I was not a huge fan of color, favoring more calm tones and classic designs. But the space demanded color and prints and I listened to what the space told me and it was a huge, fun success.
What's a great story from that time?
During that time Los Angeles really was the Wild West. Everything was new and exciting and everyone felt like they had just arrived in paradise. These were small clubs that catered to the artistic jet set crowd where you could have interesting, provocative conversations without cellphones or last calls or noise ordinances. As a club owner I had a front row seat to the crazy. We stayed open until 4:00 a.m. and all celebrities who came were charged double! There were no cameras allowed. At one point a rumor went around that one of my clubs served Ecstasy cocktails and that they were actually printed on the drink menu. Impossibly great story that is simply impossible.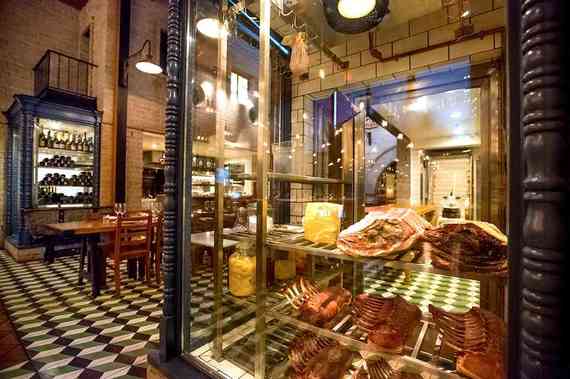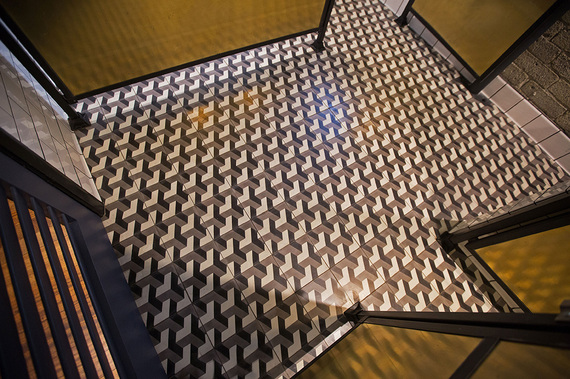 What's the one think you learned early on that still helps in your work today?
I learned right away to TRUST MY GUT and never let others sway my thoughts.
What does your work contribute to society?
My desire as a designer is to create a place where new, interesting people can meet, a place someone can turn off the madness of every day life and just be themselves and experience some laughter and fun away from the busy technological heavy world that has enveloped all of us.
As a designer, what do you hope to contribute to the world?
As a designer I always try to convey to my clients the importance of having a finished project that is timeless and that will always be viewed as an institution, not a fleeting trend. The goal is to have something others can use as inspiration to move forward in their lives.
What is your personal mantra?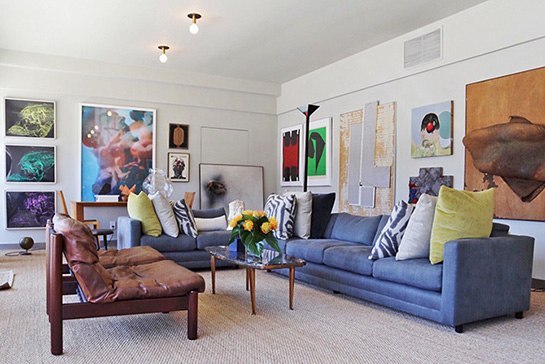 You can visit Bret Witke's new showroom, WITKE at 8281 Melrose Avenue, Los Angeles.
Calling all HuffPost superfans!
Sign up for membership to become a founding member and help shape HuffPost's next chapter