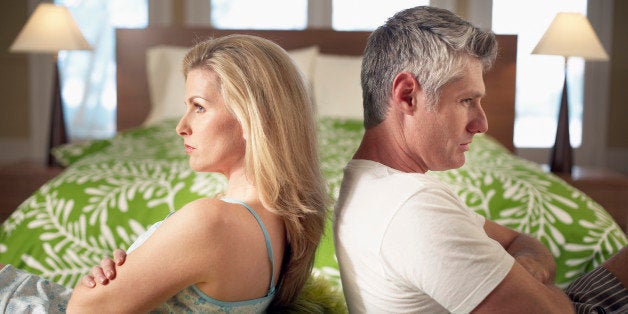 I have some pretty thick Nordic roots -- Viking calves and big boobs. Breeding stock... also pillaging and wreaking havoc on villagers, this is my legacy.
Justin, love of my life, keeper of my heart, is 3/4 German, 1/4 Irish. But his German blood conquered and destroyed any Celtic DNA.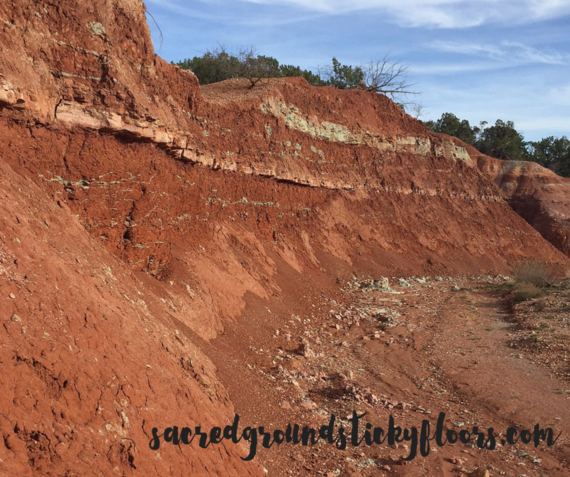 And this is how a Norse Goddess and a Visigoth-Vandal fight.
1. Character assassinations. Yes, name calling & Maternal Insults. "Your mamma..."
3. Abrupt sleeping. (Jerking covers in a continuous motion while violently turning over.)
4. Mumbling hatefulness, waiting for a response, and then barking "I DIDN'T SAY ANYTHING?"
5. Brush throwing (this is my trademark move, although I rarely brush my curls, and more often can't find a freaking brush.)
6. Brush deflecting (he's quick, miss him every time.)
7. Silent treatment. (him)
8. Talking treatment. (me)
9. Crappy apologies "I am sorry you have lost your ever loving mind..." (him)
10. More brush throwing (me, I miss on purpose, don't tell.)

We are a passionate people. And we don't fight often, but when we do, we make the most of our time. And we have participated in little marriage retreats, had some counseling. And we have read half of four highly recommended marriage books so that counts as two highly recommended marriage books.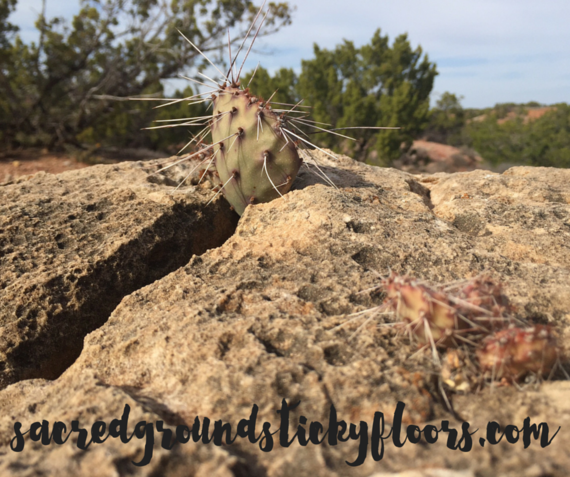 And it is easier to make out than read so... we usually opt for the making out. Blame dyslexia or I don't know; we just aren't passionate readers -- kissing on the other hand...
The fact that he doesn't read at all, including my blog, means I can tell you the secrets of our successful 23+ years of marriage without causing him too much grief. I compare our relationship to our ranch, which some people might not think is all that pretty. But it is my favorite terrain.

I love all the rocks, arrowheads, bits of flint, and iron ore. On any given hike you see something new, something unusual and pieces of history. And I adore cactus. It is the most ironic foliage in nature. Stubborn and harsh with delicate and fragrant blooms.
And we have turkey hill and our version of the cliffs of insanity, they are steep and dangerous, but at the bottom there is the reddest, most beautiful shimmery clay and on good years lush wheat, babbling creeks, and fields of bluebonnets. In the midst of the fabulous colors: greens, reds, browns, purples and turquoise sky, there is danger lurking under rocks and trees. The elements in Texas can kill you. And of course, you're thinking rattlesnakes, scorpions, wasps, badgers and Africanized bees. But don't forget heat stroke, mesquite thorns, tornados, and stampedes.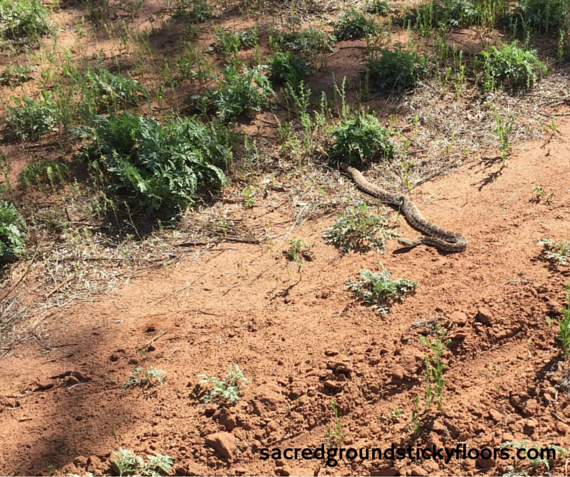 These incongruous conditions are metaphors to me. I have recently come to this place; a place where there are dry seasons, thorns, and creepy crawly things in the midst of blooms, crystal clear ponds (Justin calls them tanks, this I don't understand) cardinals, doves, turkey, deer and wild purple irises. And sure, in this place, a 450-pound wild hog could kill you, on the other hand, you might also see a most majestic and colorful sunset.
For years, I compared my marriage to other marriages. I have asked my friends, "Do you throw hair styling tools?" And while most of them said no, they aren't Justin and me. And on our ranch you could irradicate snakes, kill off the bees, wasps, badgers, and hogs. You can burn cactus and chop down mesquites but the entire eco-system would be changed -- and not necessarily for the better.
And our ranch isn't in Montana, and the elements in Montana are different then elements in Texas.
There have been some really rough seasons, we'd been through the ringer. Buried family, struggled financially, and been in desperate need of help, and we got it.
But we are pretty much still Justin and Jami. We love each other, but more -- we like each other.
So I have decided the quickest way to end a marriage isn't to eradicate all the rocky terrain, call in the Sweetwater Rattlesnake Round-Up, or start spraying Remedy on the Mesquite.
The fastest way to destroy a marriage is to try and make Texas look like Montana.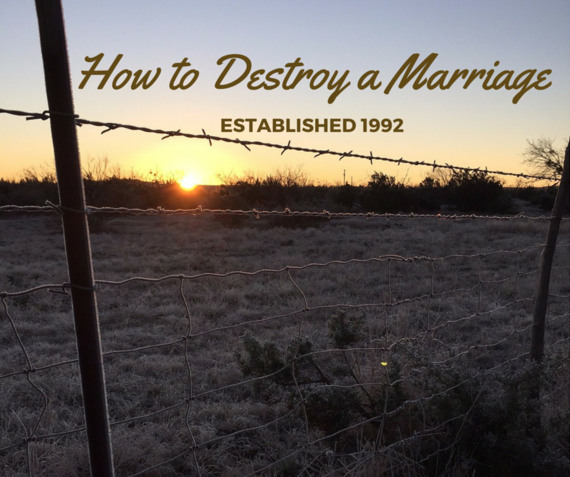 We pray. We apologize. We go to the no brush zones. We look for blooms and "tanks" so that we are refreshed. And when we are in trouble we seek wise counsel. We wander down to the picnic area and enjoy the shade of the big oaks. We are not perfect -- but we are friends.
And the three best pieces advice we ever received were:
1. Try and remember why you started what you started and do your best to finish strong.
2. A wedding card with John Wayne on the front: "Life is tough but its tougher when you're stupid."
3.Watch out for the stuff that will kill you... focus on the lovely, humble yourself, call in the big guns, lean on Jesus... you just might survive.

May your floors be sticky and your calling ordained. Love, Jami