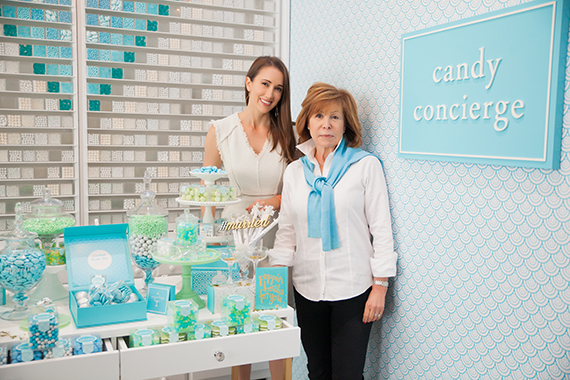 When looking to make a bridal shower or wedding reception extra sweet, all you have to do is add a little sugar. In other words, bring delicious candy onto the scene! We paired up with two of today's queens of candy, Rosie O'Neill, co-founder of Sugarfina, and Linda Howard of Linda Howard Events, to show you how simple it can be to create the perfect candy station for your next event.
As Angelenos ourselves, we fell in love with Sugarfina the day it opened in Beverly Hills just over a year ago, and L.A.'s Linda Howard is a visionary whose work we have always sought to emulate.
To style this project, we positioned take-home favors, Sugarfina's signature Lucite candy boxes, in the drawers of a chic dresser. Need more inspiration and information? Here's our conversation with Rosie and Linda where they share some of their expert tips with us.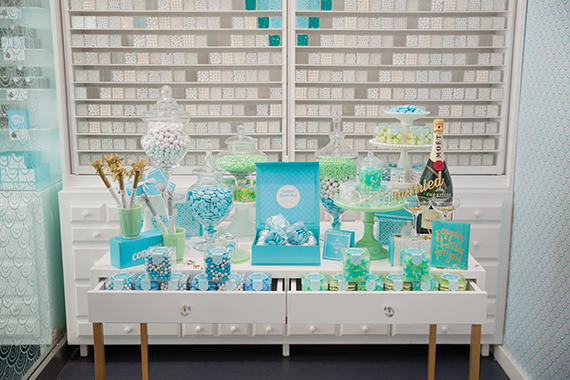 Love detailed: If you were to claim that there are must-haves for every candy station that you design, what would some of them be?

Linda: My must-haves are different shapes and sizes of glass apothecary jars, candy scoops, risers and signage. I also love to mix textures and colors to add interest to the table.

Rosie: That contrast helps break it up and definitely gets good attention (referring to Linda). I love mixing metallic elements in also. And adding in confetti or poppers!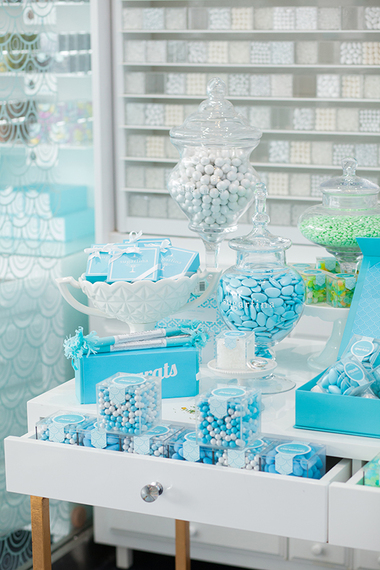 LD: What elements would you add in if you were trying to "spice it up"?

Linda: Anything you think is a fun detail at a birthday party or any other celebration. Typical party items such as streamers, confetti and glitter can help to make the table design come to life.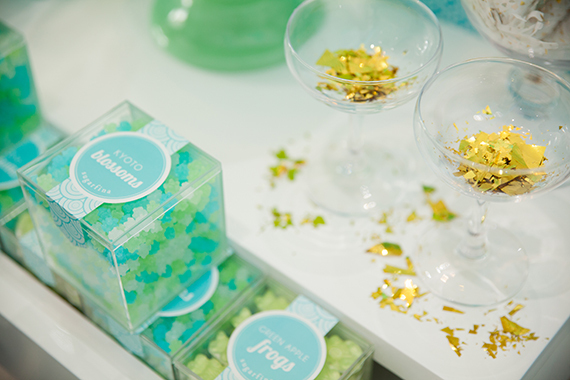 LD: Tell us some of your expert tips.

Rosie: Here's one. First, stage your design empty and then add candy. Fill up a bag with the amount of candy you need, and pour gently right from the bag -- this will help delicate candy stay intact.

Linda: Remember goodie bags? Why do only kids deserve them? For leftovers, fill up candy bags and send them home with your guests. I am also all about layering. Layer your candy in your color scheme to create a cohesive feel and make your station look "styled" -- it comes out beautiful if done right.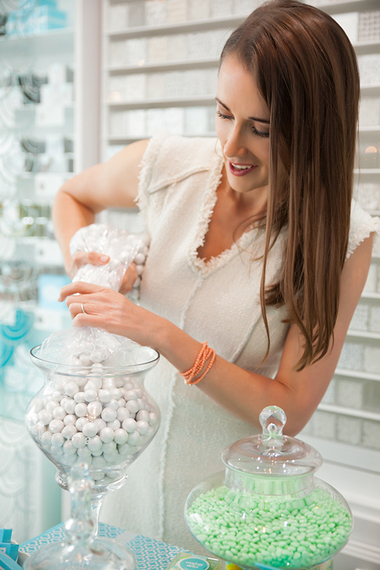 LD: How much candy do you suggest per guest?

Linda: Depends on how sugar-happy your guests are, but I generally recommend a quarter pound of candy per guest.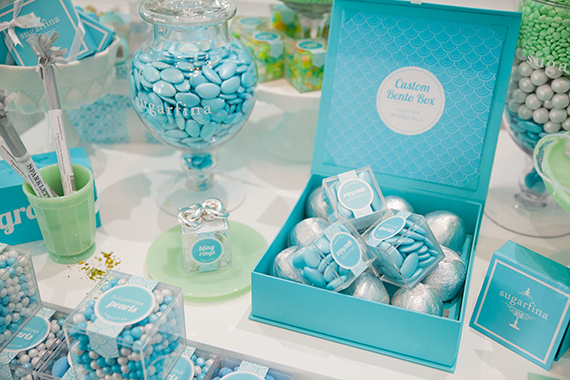 LD: And what type of candy assortment should you go for?

Rosie: I'd suggest that you avoid mint and licorice -- those are strong flavors that don't always mix well with others. Also, I suggest avoiding nuts or candy bars that have them; you never know who has an allergy. I definitely recommend mixing smooth chocolate flavors with gummy and chewy candy. That, in my experience, tends to keep guests grinning.

Follow these expert tips and you will be on your way to a sweet celebration!