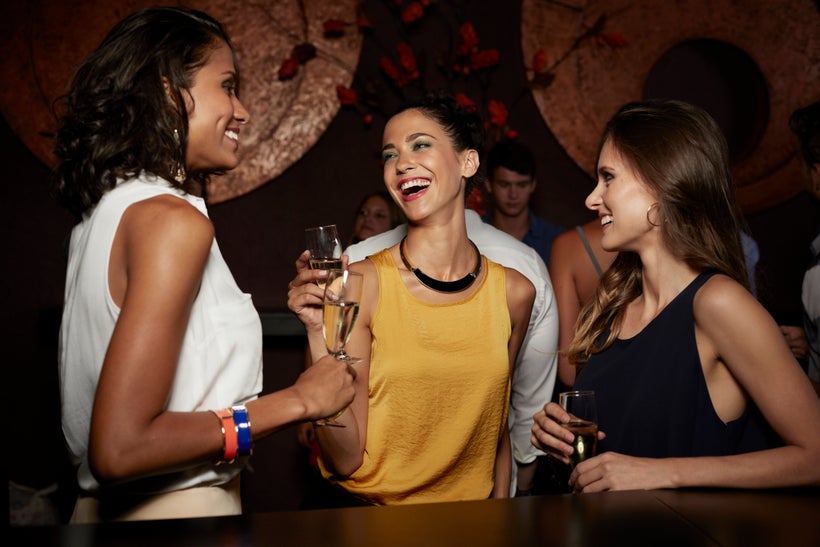 I'd like to have a smaller group of friends, how do I go about that? 
It sounds like you are longing for the kind of deep connections that can only be made with more intimate conversations than those that are usually possible at big gatherings. Or, you might just be hanging out with a group that isn't really your cup of tea. Either way, it's easy to get some distance from the group as a whole.
The best way to extricate yourself from a group of friends with whom you want to remain friendly is to be busy doing other things.
Whether it is being busy with work or school, an activity you enjoy (either a solo hobby or a group activity), spending time with different people, or even simply needing down time to yourself, being otherwise engaged when the group gets together gives you a legitimate reason (any reason you give is legitimate) to skip hanging out with them.
You might discover that seeing the group less often makes you appreciate your time with them when you do venture out to social gatherings. The time you spend with some individuals is likely more rewarding to you than time with others. Pick the people you enjoy most and invite them to solo or small group outings.
As we grow in life, some friendships last and some fall by the wayside. Listen to your gut and pay attention to how you feel when you're with certain people. Spend time with the ones you like and respect, and who reciprocate those attitudes toward you, and cultivate those friendships. Go to group events when you feel like it and skip them when you don't.
As you do this, remember that friendship, like any other relationship, can wax and wane. It takes work to develop deep bonds. One-on-one time, or time in small groups, is a good way to really get close to people. You can remain in the large group and still develop deeper friendships with just a few people.
This question originally appeared on Quora - the place to gain and share knowledge, empowering people to learn from others and better understand the world. You can follow Quora on Twitter, Facebook, and Google+. More questions:
Calling all HuffPost superfans!
Sign up for membership to become a founding member and help shape HuffPost's next chapter
This post was published on the now-closed HuffPost Contributor platform. Contributors control their own work and posted freely to our site. If you need to flag this entry as abusive,
send us an email
.