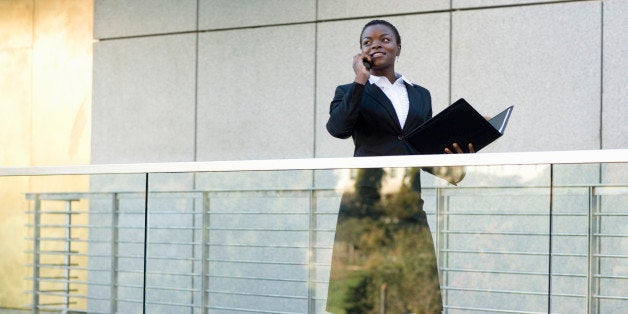 They say nice girls don't finish first, but after watching an award-winning New York Times executive editor get fired for negotiating aggressively, it seems unlikable gals don't get (or keep) the corner office, either.
Jill Abramson's experience with the New York Times seems to be the norm for women, not the exception. That's what Catalyst, a think tank that studies women and men in the workplace to expand opportunities for women in business, has discovered. According to one study, which followed equally qualified, educated and motivated professionals, "When women did all the things they have been told will help them get ahead -- using the same tactics as men -- they still advanced less than their male counterparts and had slower pay growth."
Could Abramson have taken a different tack and seen different results? Or, is the deck just stacked against women in the workplace? Either way, as they say in poker, you can only play the hand you've been dealt. Read on to uncover the steps you can take to find out what you're worth in the workplace and how to do everything you can to get the pay deserve.
Know You're Valued by Your Team. Before you can negotiate, know that your work is highly regarded by your boss and colleagues. If it's not, start by upping your job skills and managing your workplace reputation. Ask colleagues, bosses and employees to complete an evaluation of how you function as a team member and how important your individual contributions are to your business unit. Negotiation is most effective when you have something compelling -- like positive work performance -- to offer.
Understand Your Compensation. Employees often don't understand that salary and stock options perform two different functions. Stock options are used to reward longevity and loyalty, while salary is the benefit you get for doing your day-to-day job. Don't forego a salary negotiation because your employer offers a stock benefit.
Know Your Replacement Cost. The price of hiring your replacement equals the market value for your job plus recruiting and training costs, which can cost20,000 -30,000. If you're an employee worth keeping, he or she would probably be better off giving you a raise.
Don't Feel Tied to Your Current Employer. If your boss doesn't value you or the work you're doing, it may be time to look elsewhere. Abramson had a reputation for top notch investigative skills but, according to one reporter, suffered several personality clashes with her boss. While it's true that men aren't generally held to the same impossible and unquantifiable standard of being likable, being brusque can and has been used as an excuse to knock a high ranking woman off her post.
Know What Other Opportunities Are Out There. Keep your finger on the pulse of your industry by knowing what's trending, who's moving where and what opportunities may be available. Knowing the value another organization would put on your talents is a huge bargaining chip, and it's a tactic that could have served Abramson well. Instead of heading to the negotiation table with a hired attorney, she could have lobbied for more equitable pay with a competing job offer. If you have another offer on the table and your current boss still doesn't ante up, you know you have another place to go.
Most bosses won't automatically boost your pay unless you ask -- in a way that garners respect. Before negotiating, come to the table prepared for the discussion with your market value, replacement value and any other competing career opportunities that may be on the horizon. Only you are responsible for knowing your value and insisting you're paid what you're worth.
PHOTO GALLERY
12 Things Every Woman Should Know About Money
Calling all HuffPost superfans!
Sign up for membership to become a founding member and help shape HuffPost's next chapter