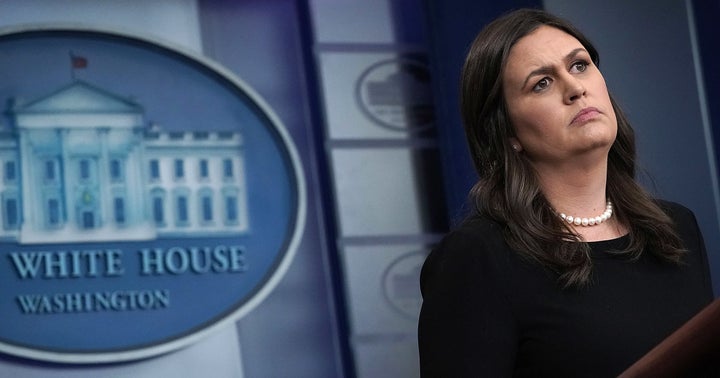 In 2013, Rep. Louie Gohmert (R-Texas) became a celebrity in Egypt. Gohmert, a hardline conservative, had been issuing wild conspiracy theories from the House floor for years.
He had claimed that terrorists were sending pregnant women to the United States to give birth, so their children could come back as citizens in 20 to 30 years and "help destroy our way of life." He signed a letter suggesting the Obama administration had been infiltrated by the Muslim Brotherhood.
After Egypt's military ousted the democratically elected Mohammed Morsi, Egyptian state television began broadcasting video of some of Gohmert's most inflammatory remarks. The congressman became the face of a new conspiracy theory that said the United States was in league with the Muslim Brotherhood in a plot to destroy Egypt. People living in Cairo didn't know that in Washington, Gohmert was the butt of jokes, an irrelevant crank. Overseas, his status as a congressman gave his words far more weight than they carried domestically.
President Donald Trump is a crank, but he is not irrelevant. Sarah Huckabee Sanders is a cold-blooded liar, but she speaks for the United States government, and as a result, is one of the most prominent Christian voices in the country. And so her insistence Thursday ― echoing Attorney General Jeff Sessions ― that the Trump administration's decision to forcefully separate young children from their would-be immigrant parents was "very biblical," carries a special significance not only at home, but abroad.
"There's a deep irony to see a patently cruel policy being justified in religious terms from a country that has often been critical of religious-based governance in other contexts," notes Michael Hanna, a senior fellow at the Century Foundation, a D.C. think tank. "If we think about [Sanders'] words coming out of the mouth of a Muslim political figure, we can imagine the outrage that would ensue."
I am confident that even today, most Americans and most American Christians are appalled by Trump's policy, which White House Chief of Staff John Kelly publicly announced last month as "a tough deterrent" against those hoping to enter the country. Conservative religious organizations have roundly condemned the action, citing the sanctity of the family and the moral responsibility to protect people fleeing violence. The National Association of Evangelicals, the Southern Baptist Convention and leading Catholic Bishops have all raised an outcry.
"Pretty much every strain of Christianity in the United States ― which cannot agree on a bunch of things ― came out and said this policy is wrong," notes Matthew Soerens, director of church mobilization at the evangelical organization World Relief. "And the attorney general came out and said, 'No, you read the Bible wrong.'"
But all of that is background noise when American political leaders present a religious justification for an authoritarian program. If Louie Gohmert can make a public relations mess in Egypt as a backbencher, the consequences of the Trump administration's new theological musings are potentially disastrous. Bad policies can eventually be reversed. But some words can't be taken back.
CORRECTION: An earlier version of this story incorrectly identified the attorney general as Jeffrey Sessions. His first name is Jefferson.
REAL LIFE. REAL NEWS. REAL VOICES.
Help us tell more of the stories that matter from voices that too often remain unheard.