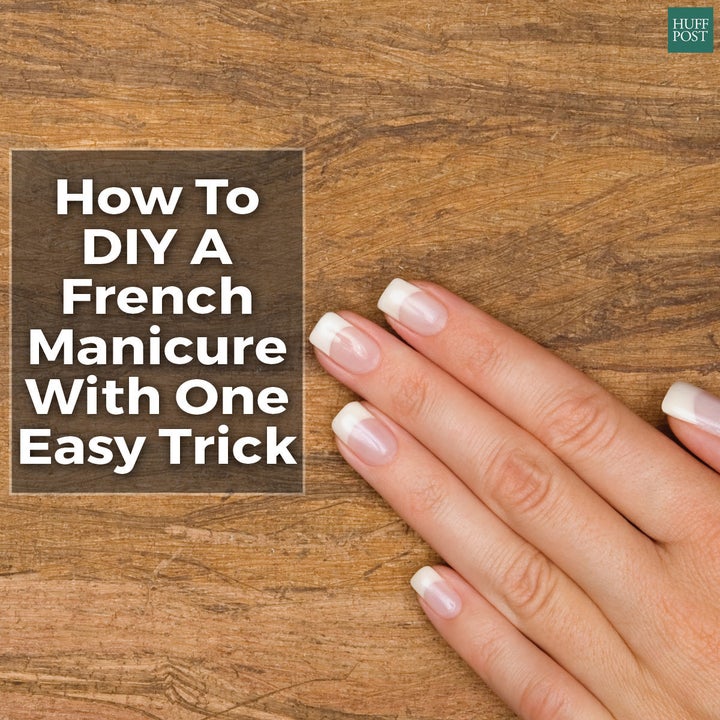 During New York Fashion Week, The Huffington Post caught up with one of the queens of nails, Deborah Lippmann, while she prepped manicures backstage at the Creatures of Comfort show. Lippmann used several different shades of polish to enhance the runway show's collection, but you don't have to have expert skills to replicate the look.
"If you're going to try nail art, there's a good chance you're going to screw up," Lippmann says, adding, "Give yourself a break and practice!"
But there's one super-important tip to consider when doing a DIY French manicure. Lippmann prefers freehand French manis, because stickers and stencils can often get in the way. Instead, she advises finger rolling.
"The one mistake that people do is that they just go in and start dabbing," Lippmann says, and her finger-rolling solution is a sure way to get the line you've always wanted -- without spending another $50 at the salon.
What does that exactly mean? Take a look below.
Here are more tips for getting the perfect French manicure from the mani maven herself:
"When you take the brush out of the bottle, think about where you're going to put it," instead of rushing, which could lead to more mistakes.

"You should normally have your hand on a table and hold your brush still on the tip of the nail," so it's easier to roll the finger.

To clean up any sort of mess, Lippmann recommends adding a little cotton to the end of an orangewood stick and drenching the cotton in nail polish remover. From there, correct any lines or shapes.
Now that you've got the traditional French down, try your hand at the reverse version!
Find more nail art inspiration on HuffPost's Pinterest: