There's a reason that boho style has been a fashion trend since way before Coachella became a summer institution. It projects a carefree and nostalgic worldview, where old things, honest experiences, and organic truths are most important... or at least, that's what it's supposed to do, anyway. The mall's version of "boho" has strayed a bit from that, and anyone who's ever flipped through a rack of $19.99 imitation-suede fringe vests that smell like nail polish with not-so-traditional seed-beading trim knows what I'm talking about.
Those who do boho in the less commercial way, though, aren't so much into mass-produced slouchy ankle boots and crocheted dresses. Just ask model Yuka Mannami, who in the past few months alone has covered i-D and Vogue Japan, and has fronted campaigns for Givenchy and Bottega Veneta. Her style is very much carefree and nostalgic — and mostly comes from thrift shops. But, Yuka doesn't consider herself boho: "I think [boho] is very 'American' and mainstream...I'm more Victorian and Edwardian. More vintage, if that's considered a style!" But when you consider her closet that's full of brown velvet, long-length floral dresses, cracked-leather shoes, and floaty blouses, there's enough evidence to make the claim that Mannami does the anti-Coachella version of boho. We break down what that means at Mannami's favorite NYC vintage store, Edith Machinist, below: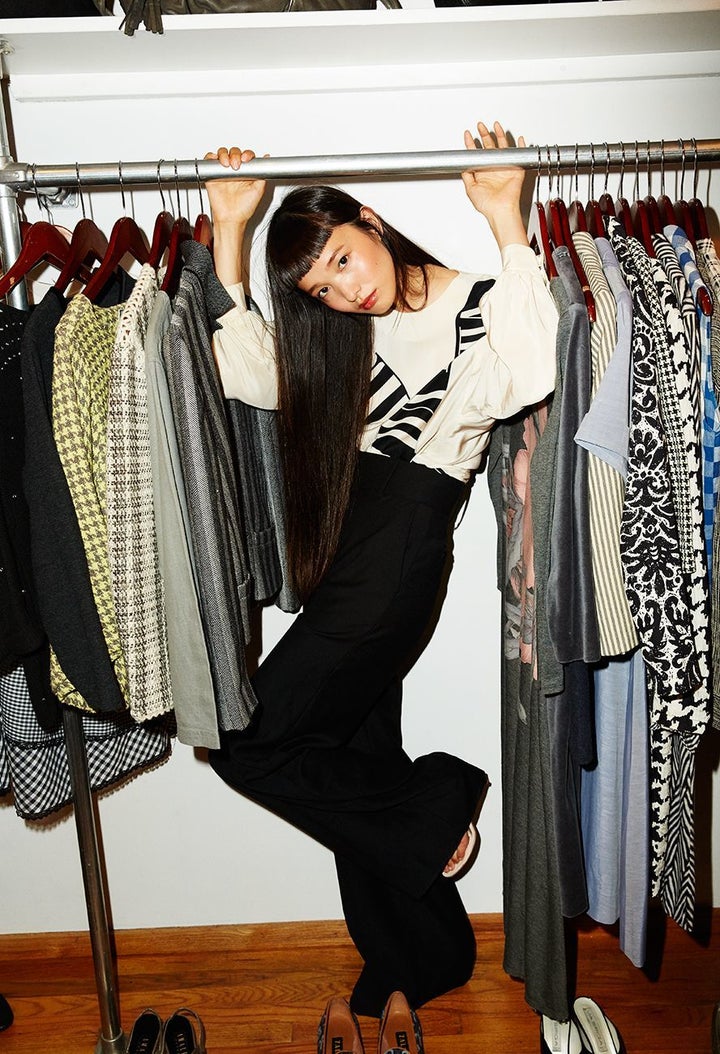 When you're buying vintage, what's your weakness? "I can't say no to a vintage dress. I do a lot of searching on eBay for them. Anything Victorian or Edwardian... any style that reminds me of a painting."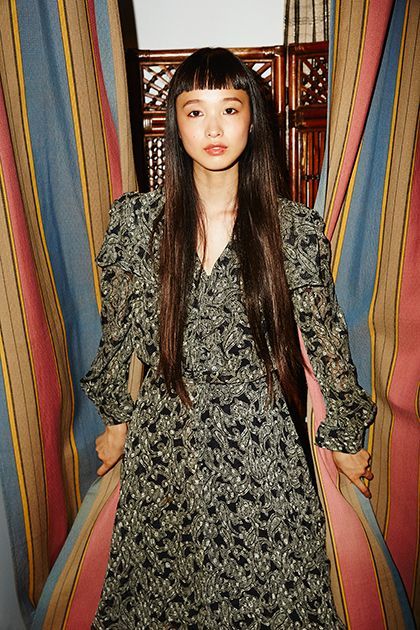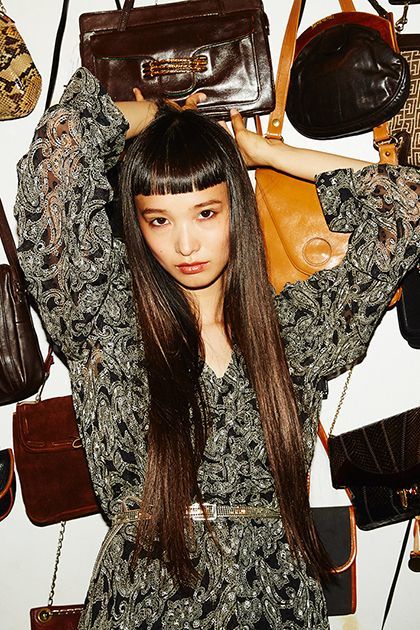 These kinds of boho printed dresses are everywhere in thrift stores. How do you like to wear them? "They are always so casual and comfortable so just by themselves is great. But I try to pair with loafers to make it look less girly and more cool. Also, I know how to sew, so I sometimes take in the waist a little. Otherwise, a belt can do a lot."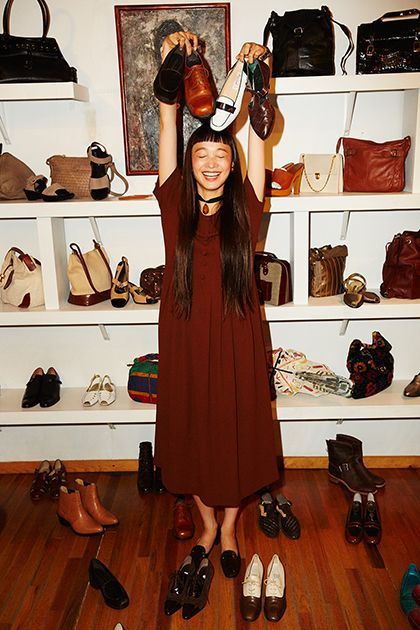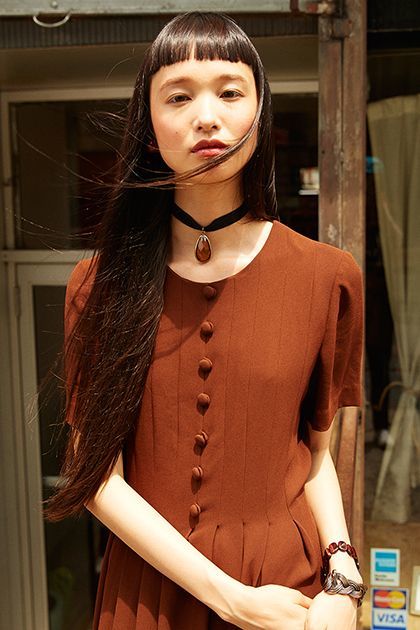 This outfit is kind of your signature, right? "Long maxi-dresses and choker necklaces are my thing. I could wear a different combination every day and not get tired! Also, I love brown — I know it's kind of an unpopular color to love, but I can't help myself."
Tell us about your necklace! "I got it in Paris! I love it so much because of that huge gem stone in it. It's almost like a good luck charm."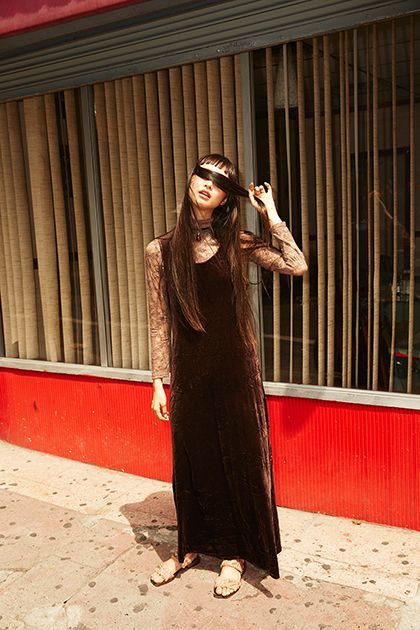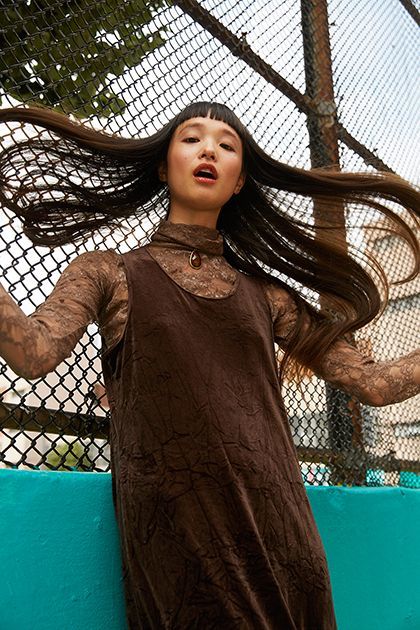 These kinds of modest-looking dresses in thrift stores can feel intimidating. How do you dress it up to look cool? "Mix them with unique items like metallic and lace pieces. Especially if something feels 'luxury' or like a designer piece. That pair-up usually makes both items look even cooler."
What's the secret to wearing brown well? "I think brown goes well with every color! Red, blue, green... mmI always try to mix brown with more vibrant colors, but sometimes, brown on brown can look great, too."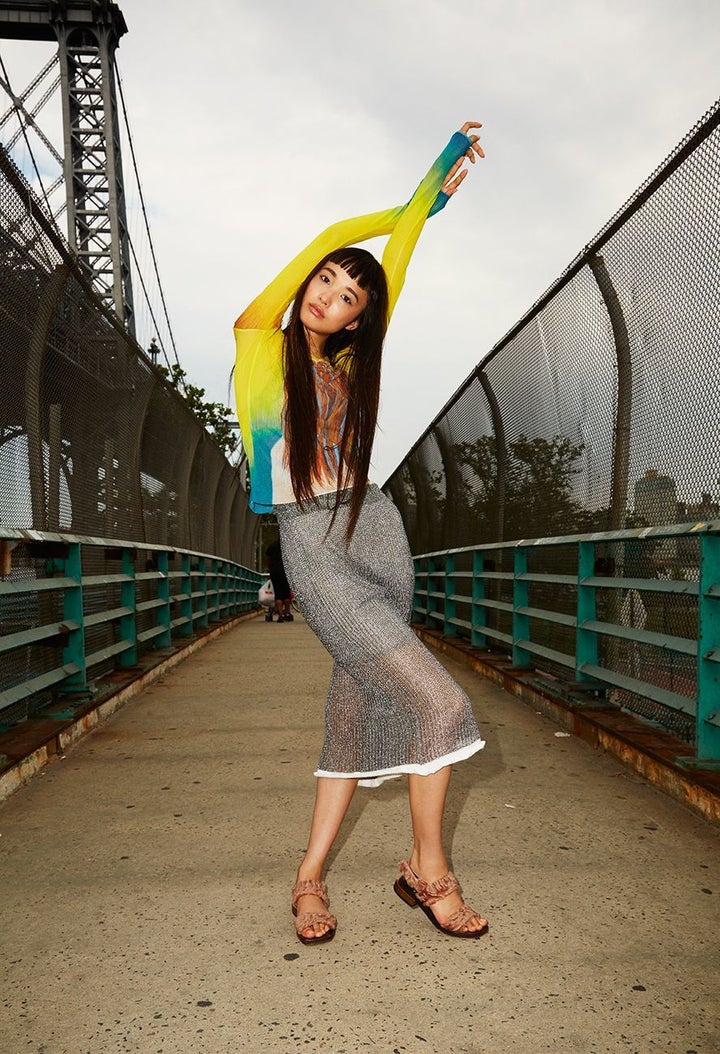 Do you think you're drawn to clothes that other people would normally pass over? "Yes, because most people think they look 'weird' and then turn away, but I like the challenge!"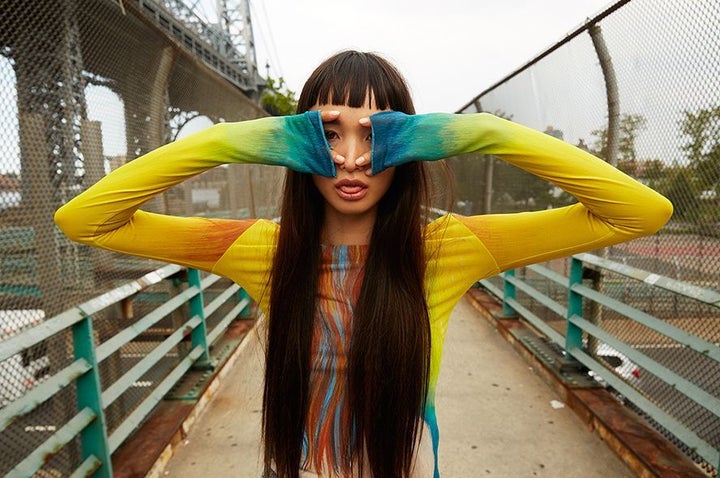 Tell me about that top! What do you like about it? "I don't usually wear a lot of color, but something about the combination of colors here was so cool to me. They work so well together!"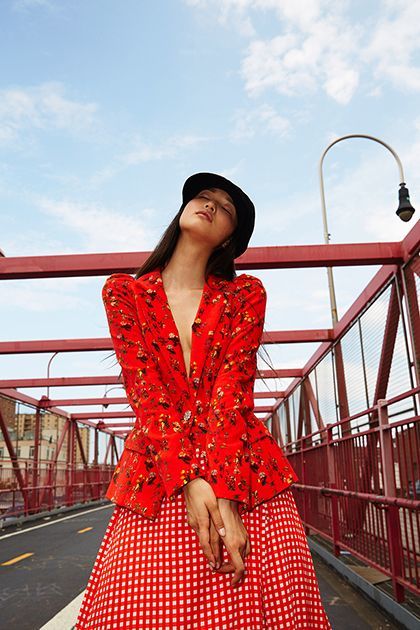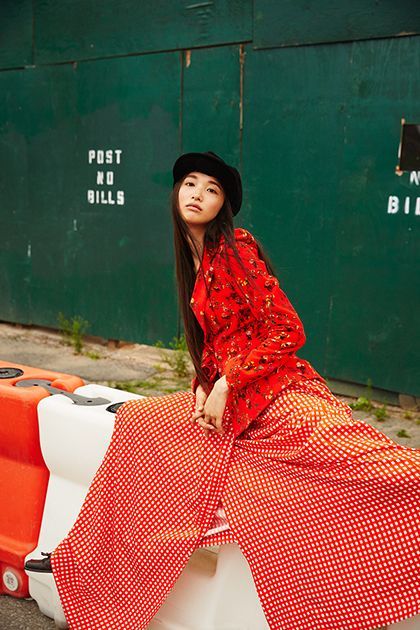 What's the secret to mixing prints? "I try to keep all the prints in the same color family."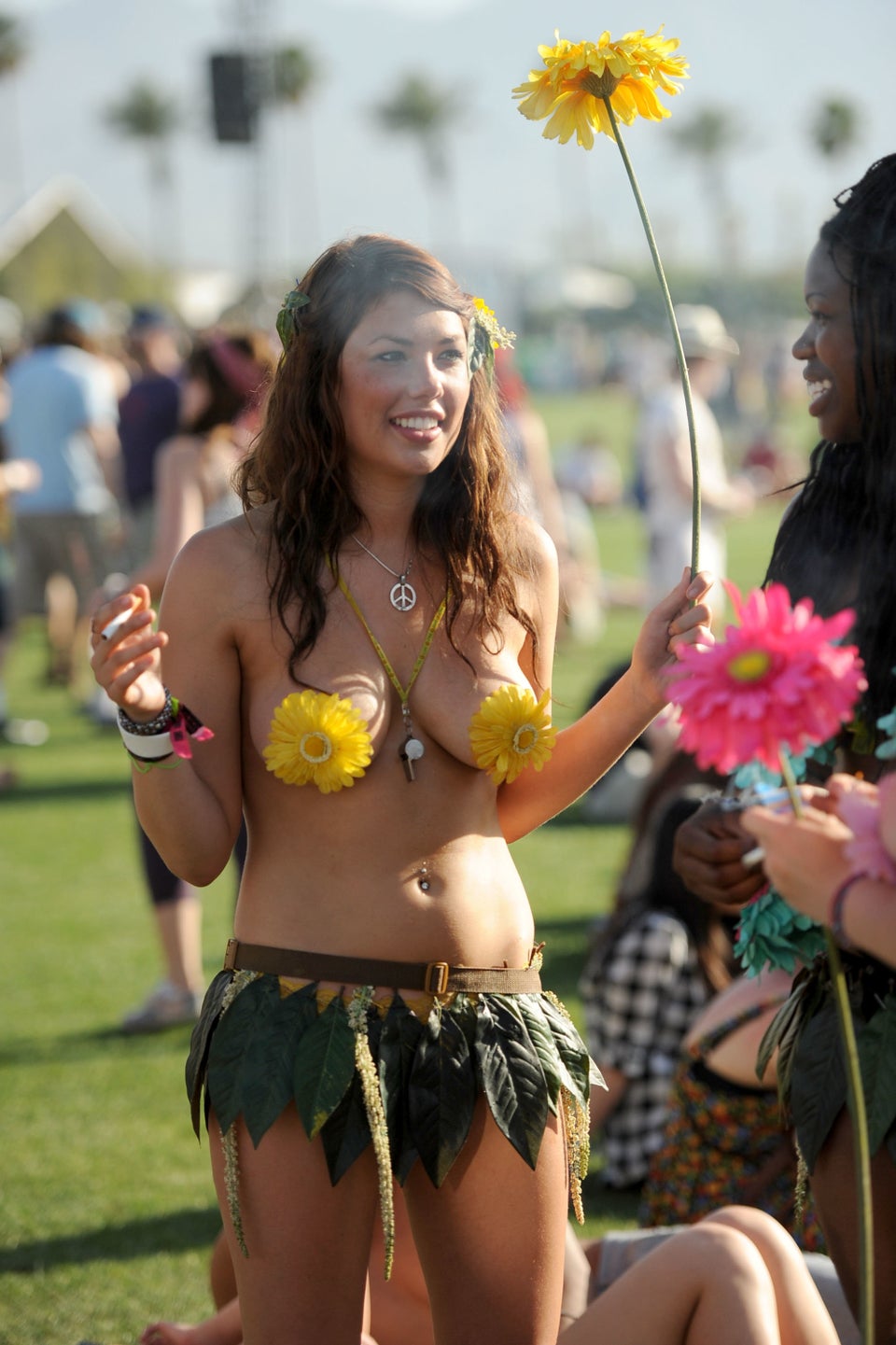 Most Coachella Outfits Ever