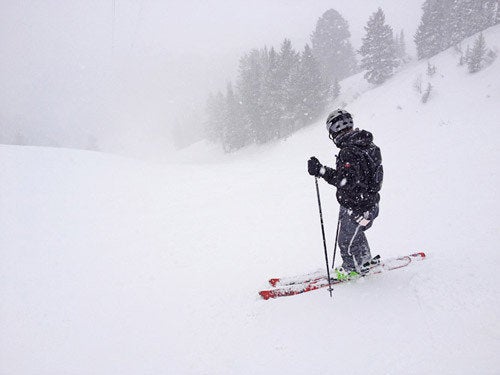 Why go The steep, chute-slashed slopes of the Grand Tetons offer some of the West's wildest skiing and they're currently enjoying impeccable conditions (seven inches of pow in the last 48 hours). There are three glorious weeks left before the season ends on April 8, so pack your Stetson and gear up for the rides of your life.
Lift mates Jackson is a locals' mountain. The only out-of-towners we met all weekend were Denverites and Aussies. Skiers far outnumber boarders and skiwear is of the technical, North Face variety, occasionally accessorized with a baby in a backpack (yes, really). And single women are in luck: We estimated the guy to girl ration as about 10:1.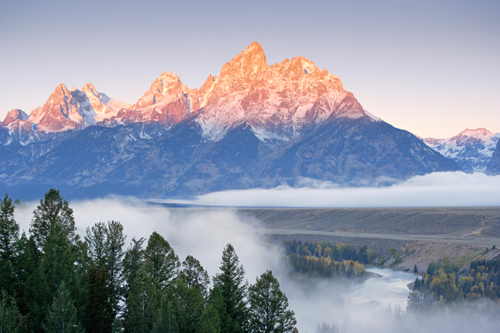 Top trails Crisscrossed with double blue and diamond trails, many ungroomed, and topped by a 4,139ft bowl accessed by a gravity-defying tram, "The Big One" is an experienced schusser's dream. Of the less challenging slopes, we liked the rugged Thunder trail and Laramie Traverse, which drops into Cheyenne Bowl (hang a left from the Sublette Quad). More accomplished skiers (as the signage conspicuously states) take the tram to Rendezous Bowl -- beware, it's even more formidable in a gale or heavy snow.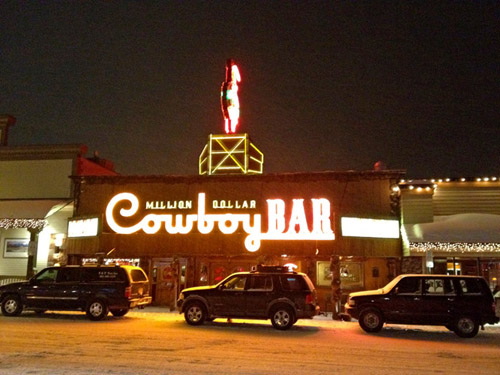 Where to crash Slope-side, the LEED-certified Hotel Terra has large rooms, slick service and the best breakfast in town -- try the burrito or the goat cheese and mushroom crèpes. Osteria is a popular Italian restaurant with a good range of wines by the glass (make a reservation or eat at the bar); the second-floor infinity hot tub has a rollicking après scene.
Beyond the mountain If you think regular skiing is a workout, you haven't tried cross-country -- Jackson has 20 kilometers of groomed track with magnificent Teton views. Want to give your legs a rest? Streak across a frozen lake at 60 m.p.h. during a snowmobile safari or take a sleigh ride through the 25,000-acre National Elk Refuge.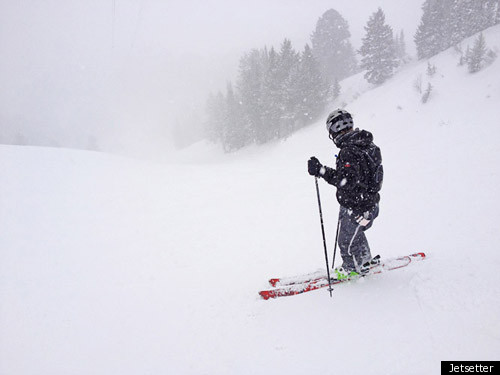 Apres-ski Re-calorate with fondue and local Pako lager at Alpenhof, then check who's playing at the cavernous Mangy Moose bar. For dinner, try the diminutive Teton Thai, where you specify the spice level of your pad thai or green curry (three hits the spot; four might make you cry) or have a meaty meal (bison, elk) at Spring Creek Ranch. In Jackson Hole town, 12 miles from the resort, hit Nikai Sushi for super fresh sashimi, rolls and sake, then mount a saddle stool at the Million Dollar Cowboy Café, order a Single Barrel Jack Daniels and admire the bear taxidermy.
Kate Maxwell, Editor-in-chief