For those of us who grew up in the Northeast, dressing for a blizzard is not a big deal. We spent our childhoods planning snow days, dealing with winter storm warnings and heating up our cars before we could even drive them... but that's not the case for everyone. Some folks grew up going to the beach instead of the skating rink and the thought of going outside during a blizzard is simply unimaginable (we're looking at you Cali kids).
To help matters, we've rounded up 12 things you should know before braving the bitter temps.
1. While many think a parka is the way to go, fur is actually one of the warmest things you can wear when it's cold.
2. This is no time for impractical shoes. If there is one article of winter clothing you should invest it, it's a great pair of waterproof, durable boots. If your feet are wet, you'll be miserable.

3. Just because it's chilly, you can still brighten things up with some bold colors.
4. An umbrella works just as well in the rain as it does in the snow as long as there's no wind.
5. While it seems as though everyone opts for beanies in the winter, a brimmed hat is preferable when the snow is really coming down.
6. Don't be afraid to wear two jackets. One isn't always enough and layering will provide extra warmth.
7. Okay, so we don't recommend braving the cold in bare legs, but wearing a blanket-turned-scarf isn't a bad idea.
8. If you find yourself without a hat, you can use your scarf to protect your head from the elements.
9. Your turtleneck can do double-duty as a neck-warmer.
10. If you don't have proper snow boots, a pair of rain boots with thick socks will do the trick.
11. Mittens can be warmer than gloves.
12. Don't be afraid of looking ridiculous -- she who is warm has the last laugh.
Related
Before You Go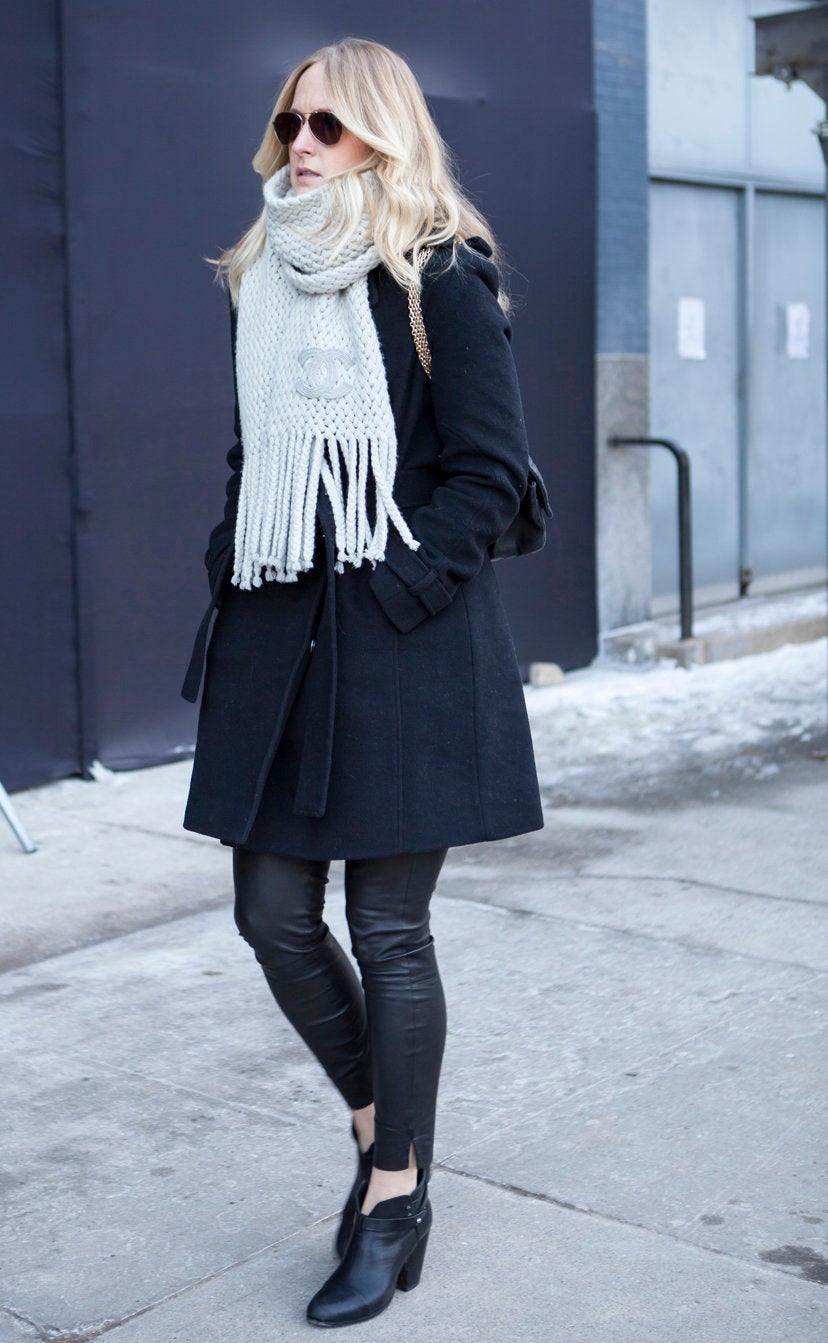 New York Fashion Week Street Style