Many women struggle to love their bodies. Whether it's wide hips, knobby knees, pale skin or an ample bosom, lots of ladies have an easy time pointing out what they don't like about their figures. We are here to help you emphasize what you do like about your body. In this edition of Shop Your Shape, we are taking a look at women who are petite on top.
Our model, Jessica, is a modest B cup. She said, "It bothered me in high school, when all the girls were developing and I wasn't. But the older I've gotten, the less that I stress about it. I feel like I can play up other features, besides my boobs."
In fact, less-than-ample-chested women are lucky in that they can wear just about any trend (there's a reason most models are small-breasted), and they never need to worry about showing off too much. We dressed Jessica to play up her best features -- her tiny waist and long legs -- and accentuate her hourglass figure.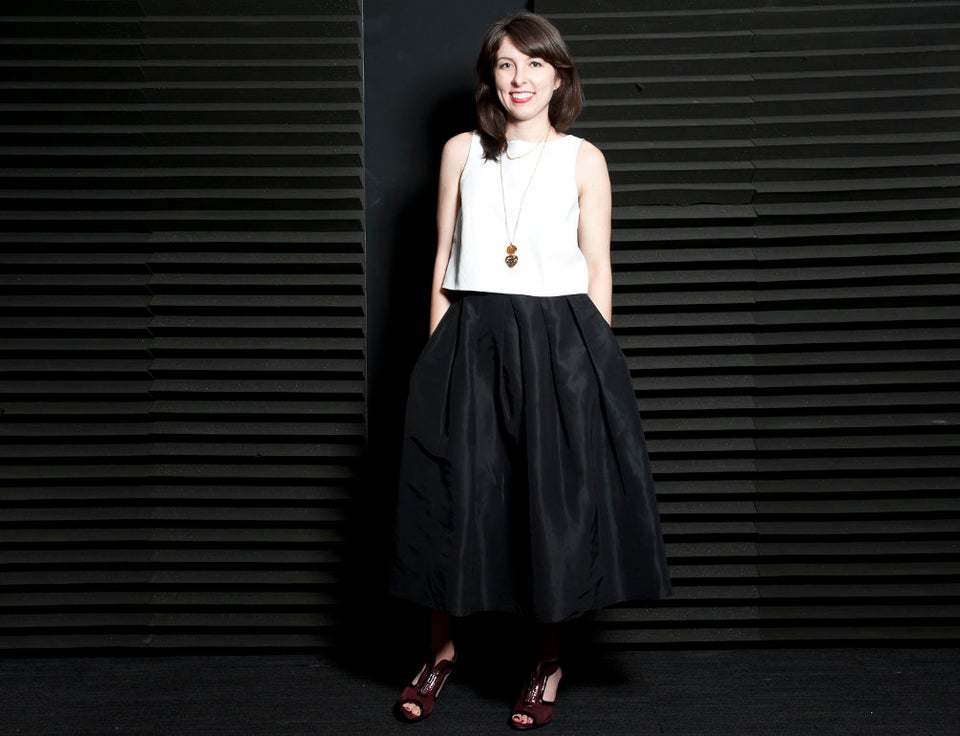 How To Dress When You're Petite On Top