We encourage you to always read fabric care labels, but even if it's indicated, sometimes a professional dry cleaner is not necessary. In fact, in 2008, Proctor & Gamble found 65 percent of clothing that women dry cleaned were actually machine washable, according to The New York Times, meaning you could potentially save more than half your dry cleaning bill if you washed your clothes yourself. But before you attempt to remove any stains, be aware that home dry cleaning remedies are for lightly soiled garments only. And, rich fabrics like leather, suede and velvet should always be managed by a pro. When in doubt, ask your local dry cleaner. Otherwise, try these dry cleaning alternatives in the comfort of your home.
Know what works for different fabrics. Believe it or not, wool, cashmere and certain silks, like pure, shantung and dupioni silk, can simply be hand washed with cold water and a tiny amount of detergent. And, store-brand shampoos sold explicitly for cleaning wool or cashmere can also work. Remember to rinse and lay the fabric flat to dry. For silk, always hang dry it. Polyester and nylon can also be hand washed. As for rayon, don't scrub too hard because it will weaken the fibers and give it a fuzzy look. Finally, there's cotton, which is surprisingly tricky to hand wash because it is absorbant and can get very heavy. Cottons can also stretch and shrink easily depending on how hard you wring it out or the temperature it dries at. So, to be safe, lay it flat to dry. And, again, leave it to a professional to take care of your leathers and suedes.
Give home dry cleaning kits a chance. If soaking expensive silks and wool into water seems too unnerving, try home dry cleaning kits, which can be purchased online and at any major retailer. In this process, stains can be spot cleaned with a provided cleaning pen or wipe. A few brands even offer fabric-protection bags to throw your clothes in along with cleaning cloths. Then, throw the clothes in the dryer for a short time, and your garment should come out stain free. What's the downside? Home kits aren't very effective with oil-based stains, like ketchup and lipstick.
Iron for a professional look. There's nothing like a crisp wrinkle-free shirt after it comes back from the cleaner. However, if you hand wash or use a dry cleaning kit, chances are your clothes will look slightly crumpled afterward. Don't be dissuaded; ironing takes but mere minutes. And, if you don't have an iron, give the garment a few spritzes with a fabric softener and water mixture and let it hang dry, or try any of our other methods for removing wrinkles without an iron. For a professional dry clean look, consider investing in a clothing steamer, which costs about $50. It's easy to use and will smooth out wrinkles just as nicely as your neighborhood dry cleaner.
Click through the slideshow below for more great cleaning tips.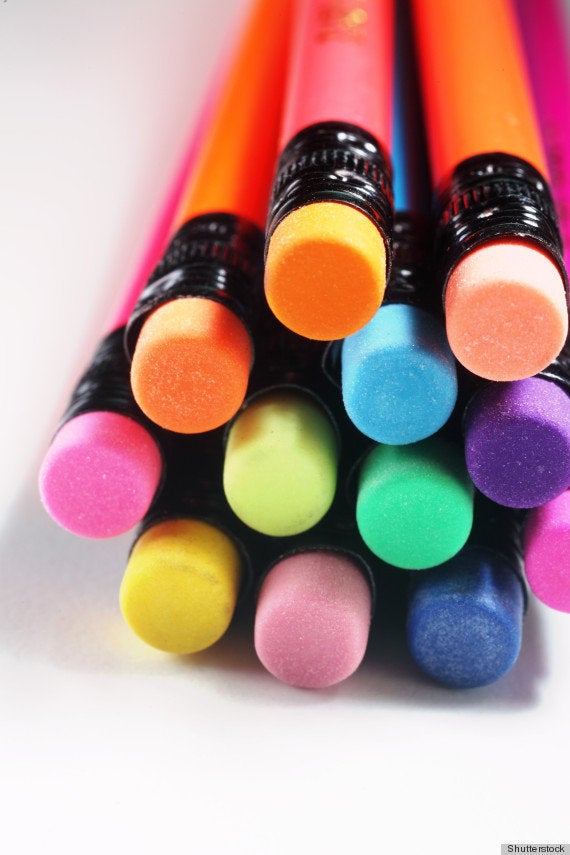 The Best Cleaning & Organizing Tips
Do you have a home story idea or tip? Email us at homesubmissions@huffingtonpost.com. (PR pitches sent to this address will be ignored.)
Related