How much Life Insurance do I need? A DIME's Worth of Life Insurance Questions Answered by Financial Planner Los Angeles.Take a look at this handy formula for calculating how much life insurance you need to protect your family.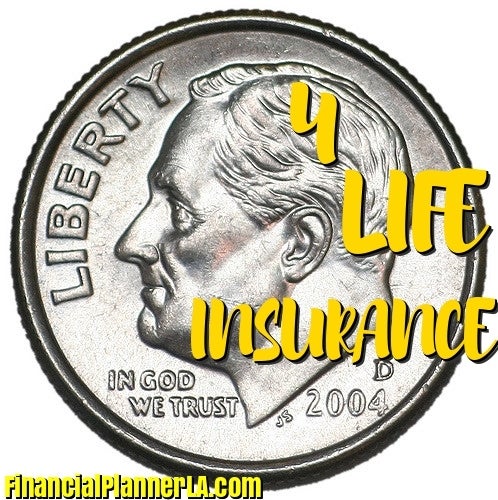 In Los Angeles, Life Insurance conversations are tricky. Since nobody wants to admit they're aging, their eventual demise seems very much beside the point. Ha! I get it; combine a topic people don't enjoy with the fact that obtaining appropriate coverage can be quite complicated and you have a recipe for procrastination. The problem is that in putting off the inevitable, you're leaving your family unprotected. Many people don't take them time to actually answer the question 'How much life insurance do I need?"
You gotta do what you gotta do. How much Life Insurance do I actually need?
Hear me now . . . if you have loved ones (even if you have a life), life insurance is very much something you need to consider. And while you're at it, you'll want to become well versed on all the things that life insurance can do beyond just death benefits. For example, certain type of life insurance policies provide coverage for things like terminal illnesses, chronic illnesses, critical illnesses and even cash value that I call the "Rich People's ROTH."
Hey, it's personal to figuring your Life Insurance Needs.
The answers to these questions will vary depending on your personal situation. I tutored calculus in college and figuring out the right amount and right type of life insurance coverage is way more complicated than that. But just to get the ball rolling, here are a few tips to help simplify the process. At the very least it will point you in the right direction with information to bring to an insurance broker or advisor if you decide to get professional help. For best results work with a Fiduciary Financial Planner.
There are many schools of thought on how much life insurance coverage a given person needs. Some are as simple as multiplying your annual income by a factor of 10 or 15. That said, I prefer the DIME Method of estimating life insurance needs (assuming you are using some rule of thumb). Though less accurate than what you would get as part of a proper financial plan from a fiduciary Certified Financial Planner™ like myself, the DIME number is far closer to the mark than some random multiplication application.
Hey buddy, have you got a DIME?
Anyone can use these four factors to get a nice rough estimate of how much life insurance they'll need.
An important proviso is that the number of children you have, the more complex the calculation. Likewise with the more individuals with disabilities you want to be cared for after your death, the more complex the calculation.
Here how it works to help answer "How much Life Insurance do I need?"
If something were to happen to you, could your dependents pay their bills? Would they even have enough to buy Top Ramen, let alone maintain their standard of living? Having money to pay off bills debt can help keep your family's financial stability in a difficult time. Total up all your non-mortgage debt (credit cards, student loans, personal loans, car notes), then plan on getting enough life insurance coverage to pay off all these bills.
Most life insurance estimates account for your annual income. For this estimate I'd say use a number around 10 times your annual salary. If your spouse works, use 10 times your combined annual income. Where there is a non-working spouse, only use the working spouses' income for calculating. (Think of it this way, rent or mortgage payments don't get cut in half just because half the couple isn't living there anymore.)
A mortgage is usually one of the biggest items in people's budgets and you'll want to get enough life insurance to pay it off in full. After you're gone, paying off a home can provide security and continuity for your family when times get tough. Having enough life insurance coverage will help keep your family in their home.
This is one of the more customized and complicated portions of the life insurance estimates. How many kids do you have? Are you paying elementary, middle school and high school fees now? Where do you see them going to college? Private school? State school? For private school – and this goes for both high school and college – figure about $50,000 per year, and something in the neighborhood $20,000 per annum for public school. Multiply your choice by four years and by the number of children for your estimate. If your offspring seems destined for graduate, medical or law school and you want to cover the cost so they're not burdened by student loans, you'll need to add something in the neighborhood of $500,000 per child to be safe.
The grand total to your question "How much life insurance do I need?"
Total up your numbers for D+I+M+E and you will have a rough estimate of the total financial assets your family will need should you meet your maker too soon. From here you can subtract your other liquid assets to determine a rough estimate of your potential life insurance needs.
To get a more accurate number for your family's specific needs, talk to your Trusted Fiduciary Financial Planner. The sooner you obtain coverage the cheaper the premiums may be and the easier it may be to get approved for coverage. And the sooner you'll be able to rest easy at night knowing that you've got you and yours covered.
Live for Today but Plan for Tomorrow (it'll be here sooner than you think.)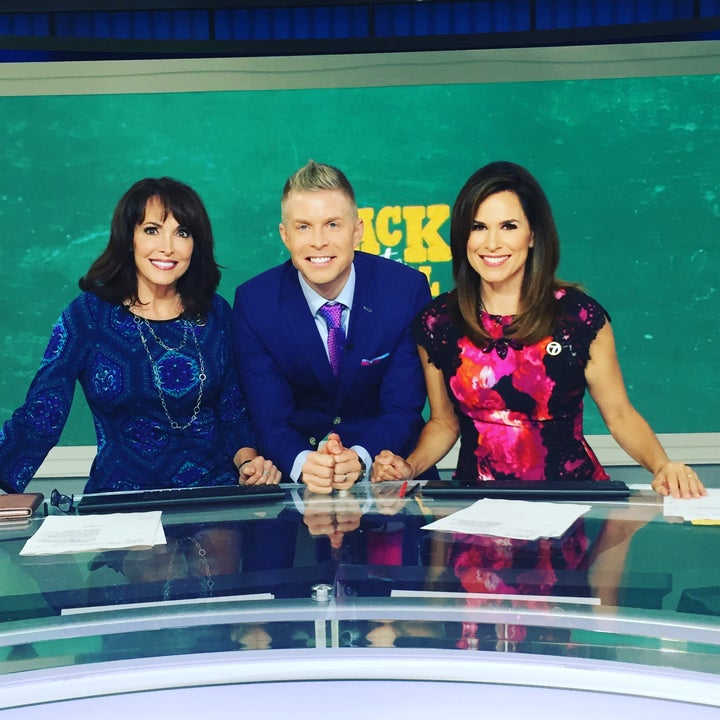 #debt #education #lifeinsurance #financialplanning #income
Related
Popular in the Community