College seems to get more expensive each year. With increases in tuition and fees, parents with multiple kids wonder how they'll manage to pay for or at least help pay for half of their children's college educations. The good news is that saving for multiple college funds is closer to possible than you think. Read on to find out how you can send all of your kids to college without breaking the bank or a sweat.
10 Ways to Finance Multiple College Funds
1. Save your children's birthday and holiday money.
Not only is saving your children's birthday and holiday money a great way to pay for their college education, but you can show them how to be financially responsible. Open up college savings accounts for your kids, deposit money, and do not withdraw it.
2. Research grants and scholarships.
A contestant on Shark Tank paid for his college education (and started a scholarship company) with scholarships. Each year, millions of dollars go unused because college kids and parents don't investigate the "free money" that's available to them for college. Inquire with your local chamber of commerce to see if they provide grants and scholarships. If you're a military veteran, your kids can get scholarships. There are many grants and scholarships available. You just have to look for them.
If your company gives you the option of investing in a 401k, take advantage of this great perk. Invest the maximum amount of money you can because your company will most likely match your contributions.
It pays to hire a financial advisor who can help you invest your money, so it grows over time. You may consider choosing a combination of high and low risk stocks. If you have a knack for real estate, consider a REIT (real estate investment trust). This is a security that sells like stock on stock exchanges but invests in real estate through properties and mortgages. Ask your financial advisor about annuities and any other investments that have the potential for high returns.
Everyone is starting a crowdfund these days. Why not start one for your kids? For example, maybe you have a combination of biological and adopted kids. You could share your story in the hopes that it inspires people to want to help you send your kids to college. Keep in mind that choosing the right crowdfund matters, i.e., some require you to give something (book or t-shirt) since you're getting something (money).
6. Create a YouTube channel.
According to Outrigger Media, CharlisCraftyKitchen is the largest food channel on YouTube. Charli, the young girl, makes treats out of already made treats (think name-brand cookies and candies). Overall, Charli's YouTube channel nets 29 million views each month and averages ad revenue of $127,777 after YouTube's cut. If you and your family are talented, create a YouTube account and start uploading videos. People will eat up whatever you serve, as long as you and your kids are enthusiastic and have something of value to offer viewers.
7. Moms and dads can start a side business.
Moms and dads may consider starting a side business. For example, if you're a graphic or web designer, use your skills to obtain clients such as entrepreneurs and media companies. After a while, you may find that you have enough clients and income to quit your day job. Save as much as you can of your extra income and put the funds in college savings accounts for your kids.
8. Help your children start a business.
There are plenty of kids who start businesses. If one of your kids has a knack for fashion, help them create their own clothing line. If you have a child that loves to paint, consider selling the paintings online. Get local media attention (use social media ,too) and all of your children's college funds could be paid for quicker than you thought possible.
Magazines, newspapers and companies often hold contests; some are even for college tuition. Enter the appropriate contests for your chance of winning $500 or more toward college tuition for your kids. You can't win if you don't enter!
10. Get into real estate.
Do you have an eye for design? Do you know someone in the real estate business, maybe an agent, contractor or builder? Not only can you become a real estate agent or broker, but you can fix and flip houses. The latter takes some knowhow -- surround yourself with people who fix and flip houses for a living. If you can create a partnership, that's even better. Some people make $10,000 or more from fixing and flipping houses. If you save or invest the money, you can easily pay for your children's college funds.
It's possible to finance multiple college funds, although you may have to reduce your monthly expenses and rethink your investments. If you value education, you'll do what it takes to send your kids to college, so that they graduate with a degree instead of student loan debt.
This blog post is part of the 'College 101' blog series, curated by the editors of HuffPost Financial Education to provide parents with the best advice for financing their children's college educations. To see all the other posts in the series, click here.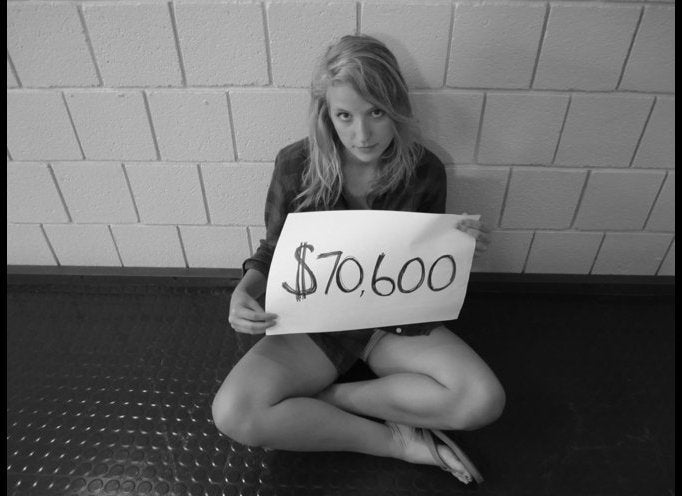 Majoring In Debt
Related