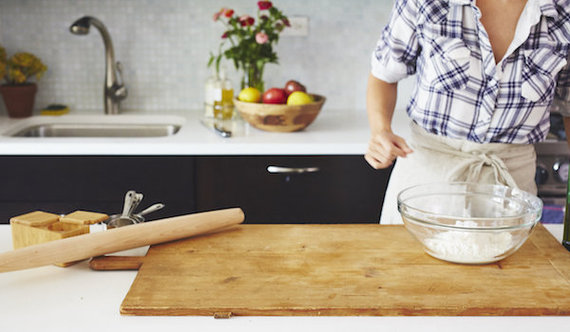 Store bought versus DIY. It can be difficult to figure out what's worth the trip to the market and what's simpler (and more delicious) to make yourself. Sure, certain things are easier to purchase from a time-saving perspective--think labor-intensive puff pastry for example--but others are surprisingly straightforward to prepare. With the added bonus of tasting fresher than their processed counterparts (and taking pride in your cooking skills) the following homemade staples are definitely the way to go.

1. Pie Crust
Making your own pie crust might seem intimidating at first, but don't fret! Once you prepare it a few times, you'll never go back to store-bought. Trust us--you won't be able to resist the buttery, flaky goodness of a homemade pastry shell.
Cut 10 tablespoons cold unsalted butter into ¼-inch cubes. In a large bowl, whisk together 1¼ cups all-purpose flour and ¼ teaspoon kosher salt. Add cold butter cubes to bowl with flour and using your fingertips, break into flour until only pea-sized lumps remain. Add ¼ cup cold water and stir until combined. Gather dough, flatten into a disk, and wrap in plastic. Place in refrigerator to chill for at least 1 hour.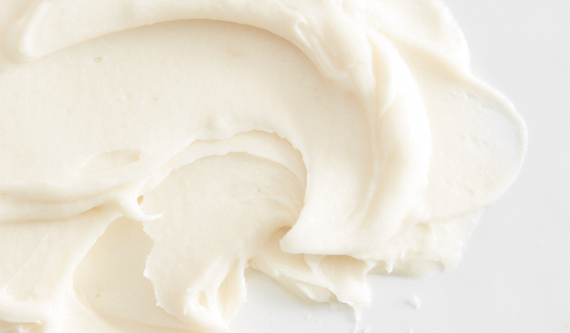 2. Buttercream Frosting
If you're disheartened by the chemical taste of canned frosting, this quick and easy buttercream is your new go-to for cake decorating needs.
In large bowl of an electric mixer, beat 2 sticks softened unsalted butter until pale and creamy. Beat in 1 teaspoon vanilla extract. Gradually add 3 cups confectioner's sugar and beat until light and fluffy. Beat in 1-2 tablespoons heavy cream or milk to reach desired consistency.
Looking to make your time in the kitchen more meaningful?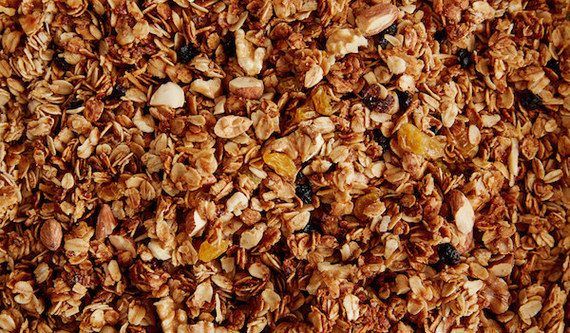 3. Granola
Granola is one of the biggest grocery store scams. OK, maybe we're exaggerating, but it is crazy expensive--and yet so easy to make.
Preheat oven to 375°F. In a large bowl, combine 3 cups old-fashioned rolled oats, 3 tablespoons dark brown sugar, ½ teaspoon cinnamon, and a ¼ teaspoon kosher salt. In a separate medium bowl, whisk together ⅓ cup honey or agave, ¼ cup coconut oil, and ½ teaspoon vanilla extract. Add to bowl with oats and stir to combine and coat. Spread in a single layer on a parchment-lined baking sheet, transfer to oven, and bake until light golden, about 15 minutes. Remove, stir, and return to oven and bake until golden all over, 5-10 minutes more. Set aside to cool for about 15 minutes, then stir in dried fruit and nuts as desired.
4. Mayo
What goes into the jars of mayo you see at the store anyway? Make your own and you don't have to wonder anymore. It's fresher, more flavorful, and seasoned to your liking.
In a large bowl whisk together 1 pasteurized egg yolk, 1½ teaspoons lemon juice, 1 teaspoon white vinegar, ¼ teaspoons Dijon mustard, and ¼ teaspoon kosher salt. Measuring out ¼ teaspoon at a time, whisk in ½ cup canola oil a few drops at a time. Once the mixture is thick, quickly whisk while slowly pouring in ¼ cup olive oil until thick and pale in color. Taste and add more salt as needed. Cover and chill. Store in an airtight container in refrigerator for up to 3 days.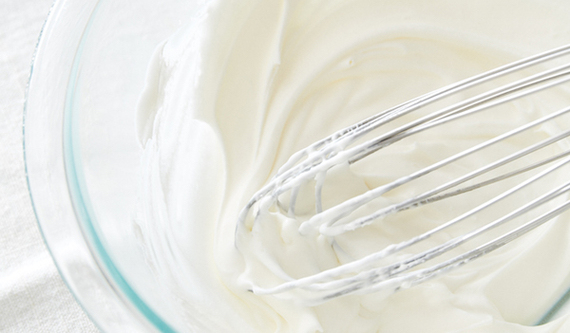 5. Whipped Cream
Whipped cream is a 3-ingredient treat that you should definitely make at home. Store bought doesn't even begin to compare. The real thing is light, fluffy, subtly sweet, and perfect dolloped over pie or cake if that's your kind of thing.
In a chilled large bowl, combine ½ cup heavy cream, ½ teaspoon vanilla extract, and 2 tablespoons to ¼ cup confectioner's sugar or superfine sugar. Using a chilled whisk, whisk vigorously until slightly thickened and soft peaks form.
6. Vinaigrette
A tasty vinaigrette for your salad requires only a handful of pantry ingredients. Simple to make and infinitely customizable, the rule here is 1 part vinegar to 3 parts olive oil.
In a medium bowl, whisk together 1 teaspoon mustard and 1 tablespoon vinegar (apple cider, Champagne, or balsamic). Slowly whisk in 3 tablespoons olive oil until emulsified. Taste and add salt and pepper as needed.
To learn more new skills in the kitchen, sign up for Plated and experience dinner without the searching, shopping, or prepping hassle.