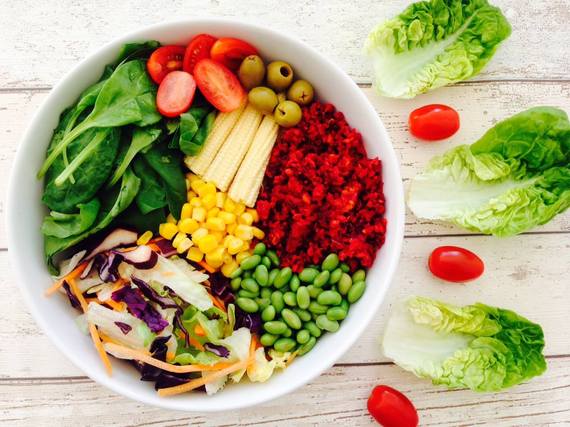 Japanese people have a saying: harahachibunme. It means: Eat until you are 80 percent full. When I first heard about that, it was impossible for me. I always loved the feeling of having a full stomach, and I always dread about not having enough food. Actually I have never been so poor to not have the possibility to eat how much I wanted, so the fear of not having enough came probably from my ancestors. Still, I liked to have my stomach full with delicious food even though sometimes I had too much of the good stuff.
Anyway, I like to experiment with new things so I decided to give this Japanese rule a try... And the effect was amazingly pleasant! What is also true is that the impulse about satiety goes to the brain after 20 minutes from the moment we started eating. It means that when I feel around 80 percent full, it means that I will be 100 percent full in few moments. So when I was leaving my food after feeling 80 percent full and waited five minutes, I felt enormous satisfaction in my stomach. A warm feeling that I had enough and that my stomach is now processing the food. This feeling was different from the regular experience of being stuffed when I couldn't move for the next 30 minutes because my stomach was simply too full!
I heard about this rule, eat until you are 80 percent full, before going to Japan this year and I decided that staying in Japan would be a good moment to practice the rule. And again I felt amazing! I was more energetic. My belly was flatter and my legs less puffy than usual. I just had a good doses of energy for my body without overwhelming it. I highly recommend to give harahachibinme a try. Of course you can have some exceptions from time to time when you have a nice dinner with friends or you want to try a new delicious dessert. But you will notice the difference how your body feels and how good you feel with your body when you try the Japanese eating rule. What can also help is to eat slowly and celebrate every bite!
Key ingredients to eating less:
• Take your time when having a meal
• Focus on your body and catch the moment when you are getting full
• Give your brain some time to deal with the "I've eaten" information
• Even if you like the feeling of being full, I assure you will love the feeling after trying this method
• Exceptions are accepted (from time to time)
• Make every meal an important moment of your day -- don't rush