"I can't believe what they pay me," my client said. Despite how that statement might sound to some, my client and Senior Analyst for a multi-national company felt that she was being overpaid for the work that she was doing. Why?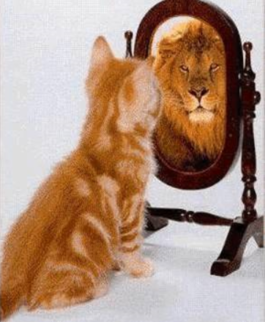 She was being modest and reluctant to take ownership of her untapped potential and achievements. She felt that because she was a natural talent who could "do her job in her sleep," it was a bit of an injustice to her company and the team in place around her to be doing less work on the same pay scale. Unfulfilled professionals in such a position are often faced with two choices: 1) jettison to a different path to be fulfilled by their passions or 2) begin to claim and advertise their worth to launch themselves toward super-leadership roles. Most stay entrenched and do nothing. Luckily, my client chose that we work toward the latter, launching her to Executive Vice President and Global Strategist in only three years.
I am fascinated by two contradictory messages we have been receiving lately as it relates to leadership. One thread of conversation, sparked by The Confidence Gap published earlier this year in The Atlantic, reveals data indicating that women's lack of confidence is keeping them at lower levels of leadership in corporations. One startling observation mentioned is, "Women applied for a promotion only when they met 100 percent of the qualifications. Men applied when they met 50 percent." Given the historical mobility of genders relative to one another, piece states that confidence is as important as competence in the workplace -- or maybe more.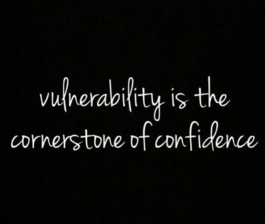 At the same time, Brene Brown's recently popular movement encourages everyone to bring vulnerability to leadership, as in her TED Talk. Indeed, people feel more connected and inspired by leaders who show humanity and spirit. The most effective leaders of both genders are stated to be those who embrace traits of decisiveness, courage empathy, vulnerability, humility, and confidence.
"The Oz model of leadership -- all knowing, all powerful -- doesn't play anymore," Brene Brown.
I am deeply committed to empowering women to bring their best selves forward and be the most effective leaders. And in the case above, my client doubled her salary. How?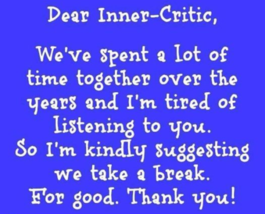 Women need to stop second-guessing themselves. You can be courageous and confident, even when you are scared and full of doubt. But how do you strike that balance?
One of my go-to resources for women's leadership development is Tiara International LLC. The Tiara Model for True LeadershipSM is masterful at embracing the nature of female leadership--both confident and vulnerable, doubting and powerful, authentic and positive, in the meantime embracing life concepts like those found in the Third Metric.
Easier said than done? Well, in perfect timing, they are hosting a BlogTalkRadio show this Thursday, October 2 at 9 am CT where panelists of female leaders dig into this issue even more and reveal the keys to embracing this delicate balance. I will be tuning in, and I hope you'll join me.
Meanwhile, share your thoughts on confidence and vulnerability below.
"Go confidently in the direction of your dreams! Live the life you've imagined." -Thoreau
Calling all HuffPost superfans!
Sign up for membership to become a founding member and help shape HuffPost's next chapter