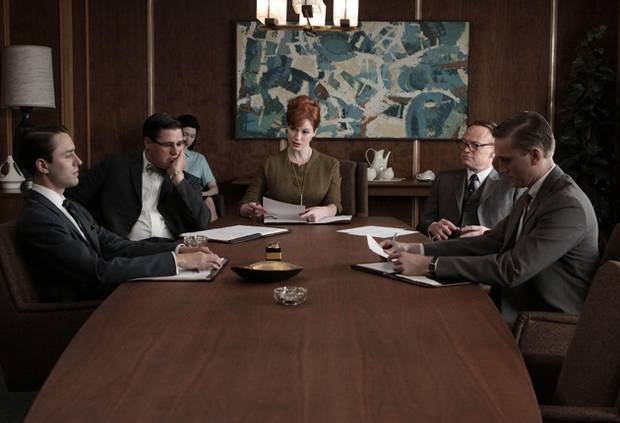 "We need women at all levels, including the top, to change the dynamic, reshape the conversation, to make sure women's voices are heard, not overlooked and ignored." Sheryl Sandberg.
To fulfill our mission to advance gender equality, build stronger economies, and improve the quality of life for families and communities, it's important to empower women to participate fully in all sectors of socio-economic development.
There are four broad categories of boards: Advisory, Non-Profit, Private, and Public/Corporate. Each one has uniqueness in their purpose and their compensation offerings, roles and responsibilities, stakeholders, benefits and value, and the skill sets required.
In 2015, according to a nonprofit advocacy group called 2020 Women on Boards, women hold only 19 percent of board seats on the list of Fortune 1000 companies, up 1 percentage point from 2014, and that is considered progress. At this rate women will achieve leadership parity in the year 2046.
"This is something that moves very slowly," Malli Gero, 2020's president and co-founder, told The Huffington Post.
In 2016, according to the database of Boardlist, women hold just 7 percent of the board seats on 200 private tech companies and 10 percent of the seats on 169 'unicorn' startups valued at $1 billion or more.
"These private companies are the future of the industry; they may be the next Google or Facebook and it's important for them to get gender diversity right early on," Sukhinder Singh Cassidy, Boardlist founder, told The Huffington Post. "The longer you wait to fix these problems, the harder it gets."
By 2020, as reported by the U.S. Department of Labor expectations there will be 1.4 million computer science-based job openings, and over 75 percent of all jobs will require some technology skills. To reach gender parity women and girls will need to be equipped with the skills needed to be competitive in the marketplace to fill half of these positions.
Given all these facts, How can we get more women in the Board Room?
Women face a number of legal and cultural impediments to greater inclusion. Every woman can propel herself forward in her workplace if you:
Believe in YOURSELF. "I had confidence in my abilities to run the business," Rowlands told Business News Daily. "I just made sure that any initiative I was trying to move forward was backed up by a solid business case. I was never unprepared for the questions that I knew would come. I [also] think many women naturally have extraordinary common sense, a sharp intuitive sense and a great focus on people. These are extremely valuable in business and can help to set us apart as leaders."
Be YOU and Only YOU. "Be yourself, and have confidence in who you are," said Hilary Genga, founder and CEO of women's swimwear company Trunkettes. "You made it to where you are through hard work and perseverance, but most importantly, you're there. Don't conform yourself to a man's idea of what a leader should look like."
Embrace YOUR mistakes. "In my company's early years, I was afraid to talk about my mistakes," said Hillary Clinton. "I thought my team would think I was weak; but I was wrong. This view led to a lack of transparency, inefficient processes, and a damaged bottom line. I realized that mistakes are an opportunity to learn and improve."
Recognize the value of YOUR ideas. "I've had to catch myself on occasion when I noticed that I'm giving away too much without a financial commitment from a potential client," said Shilonda Downing, founder of Virtual Work Team. "[I] recommend other women value their knowledge as well."
Overcoming YOUR inferiority complex. "I eventually learned that, woman or not, my business would fail if I refused to defend or fight for it," said Alexandra Pierson, founder and CEO of social media app springpop. "Since then, I no longer worry about being seen as aggressive."
Encourage mentorship and build YOUR own Board of Advisors. "Groups like mine are looking to not only inspire and encourage female investors, but to grow and support other female entrepreneurs through both funding and strategic educational workshops," said Felena Hanson, founder of Hera Fund, a female angel investor group.
What does all of this mean and how does this help YOU?
Education and financial inclusion are a major part of the effort to help women and girls achieve their ambitions. To overcome some barriers women face in accessing financial services, technology solutions provides new opportunities, such as mobile phones for making and receiving payments, storing value, and even building a financial history.
With access to financial services (bank accounts, loans, etc.) women's bargaining power in society increases as they are equipped with the tools that help them earn and maintain a living. Additionally, studies overwhelmingly show women are more likely to save, allocate, and invest money in order to be protected against unexpected expenses, and in their children's education; giving an opportunity for a better livelihood to the next generation.
In First Round's data, investments in female-founded startups meaningfully outperformed investments in all-male teams; startups with at least one female co-founder account for approximately 18% of new VC-backed new ventures in the U.S. In fact, companies with a female founder performed 63% better than investments with all-male founding teams.
There is data that points to greater business success among companies that employ more women at the top, but how to achieve gender equality at the leadership levels? The companies that support women's participation in all fields and help them thrive today will themselves thrive in tomorrow's economy. We should support and invest in education and skills development for women and girls, accelerating gender parity.
When women are empowered in society, the result is greater innovation and the advancement of local economies—benefits for the individual as well as the larger community.
Calling all HuffPost superfans!
Sign up for membership to become a founding member and help shape HuffPost's next chapter
This post was published on the now-closed HuffPost Contributor platform. Contributors control their own work and posted freely to our site. If you need to flag this entry as abusive,
send us an email
.