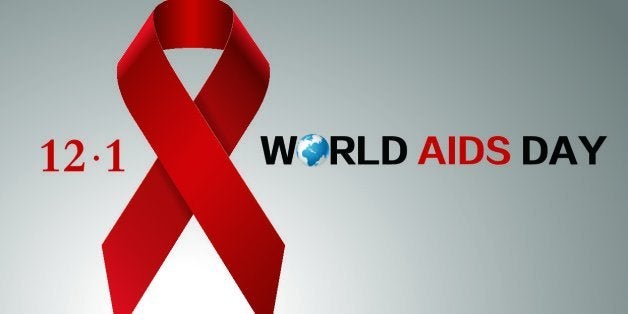 As we observe World AIDS Day, it's important to reflect on the accomplishments that have been made over the years. However, despite these accomplishments, including successful treatment regimens for HIV/AIDS, there is a complacency about HIV/AIDS and a misperception that the epidemic is largely under control.
There has been an alarming rise in new HIV infections among young gay men (ages 13 to 24). In fact, from 2008 to 2010, there was a 22 percent increase in new infections among young men who have sex with men (MSM) and, from 2006 to 2009, a 48 percent increase among young black men.
So, why we are seeing this spike?
For decades, the country has approached the HIV/AIDS epidemic focused on individual behavioral risk. But, research shows that is only one part of the equation.
It may be surprising that a more effective approach would involve focusing on improving the overall health of LGBTQ individuals by developing supportive and respectful policies that reduce stigma, discrimination and bullying.
This approach would reduce the risk for HIV/AIDS and for depression, violence, suicide, substance abuse and other negative outcomes.
While discrimination against LGBTQ people is diminishing in many areas -- such as marriage equality, military service, housing fairness and employment laws and practices -- the impact of marginalization persists.
And, youth are more likely than adults to be the victims of antigay prejudice or violence, and may suffer greater consequences -- childhood or adolescent adversity has long been associated with adverse health outcomes later in life. In fact, a number of studies have demonstrated a link between stigma experienced by LGB youth and higher rates of health problems including depression and suicidal ideation, substance abuse, and risky sexual behaviors.
Quite simply, to prevent and reduce HIV/AIDS, we must think beyond "it gets better" for teen and young adult MSM toward how it could be better now. We need a policy agenda that prioritizes fostering respect and support -- with special attention in early adolescence.
To start, federal, state and local governments -- and families, faith based organizations and communities -- must play more proactive roles in at least four strategic areas:
Stopping Bullying: There is a national movement against bullying, but LGBTQ teens are bullied at higher rates so additional strategies must be employed -- such as supporting Gay/Straight Alliance clubs that help increase tolerance and provide a safety net for students during the coming out process, educate teachers and peers to reduce slurs and work with administrators to prevent harassment and violence.
Community Programs: There are many ways to support LGBTQ youth for risks they may face outside of school -- for instance, access to safe environments like youth centers, cross-generational support and mentoring programs, extracurricular activities and General Education Development programs. Also job training, skills building and housing support programs can help expand economic and housing opportunities while strong mentorship and community and spiritual support programs are all essential and important to maintain throughout the lifespan.
In the Health Care System: LGBTQ teens and youth need regular access to affordable health services that are tolerant and well-informed about LGBTQ concerns. Because LGBTQ youth are aware of stigmatizations, they are often reluctant to disclose their sexual orientation and are less likely to receive appropriate screening. Outreach and services must be made available to youth who do not have regular access to healthcare and/or are disenfranchised from their families and other support systems. This is particularly crucial in light of recent survey data that has shown that many gay men don't have a regular source of care, have not been encouraged to get an HIV test, and are poorly informed about treatment options.
In Families: LGBTQ youth whose families are more supportive have significantly lower rates of depression, substance abuse and suicidal ideation and attempts. It is important for federal, state, local, community and faith-based programs to support families of LBGTQ youth, such as through parenting skills-building, case management services, professional best practices in the justice and healthcare systems, and promotion of positive role models.
If we do a better job of providing a supportive and respectful environment early in life, we could help reduce the risk of HIV/AIDS and assure a higher quality of life for the next generation of LGBTQ Americans.
These policy recommendations and many others are outlined in a new report supported by the M•A•C AIDS Fund.
Jeff Levi is a former deputy director of the White House Office of National AIDS policy under President Clinton and is the current executive director of the Trust for America's Health
Calling all HuffPost superfans!
Sign up for membership to become a founding member and help shape HuffPost's next chapter