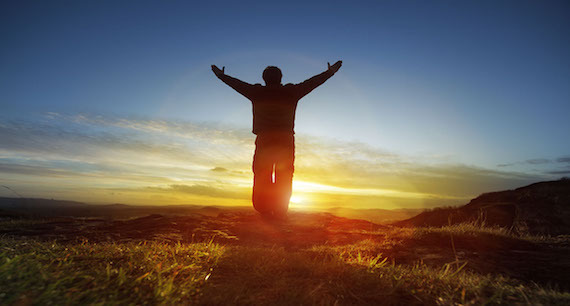 Guest Post by Mary Warner
London teems with signage, but the phrase that everyone knows is "Mind the Gap." It's not a message for the locals. This gentle reminder is strategically placed in a city that welcomes tens of millions of people a year to look out for their lives in a way.
A little over a year ago, I needed similar signage in a foreign land, only it was a business world comprised of people who I literally couldn't understand. They spoke Italian. I decided to try something different in my life and left a fairly low-key job that was based in Atlanta to work with an Italian company I really knew nothing about.
From day one I encountered challenges, but after a disastrous trip abroad that left me feeling vulnerable and unfocused, I realized I needed help. I needed someone to teach me how to "look left."
I still remember our first meeting.
My mind was racing a hundred miles an hour with ideas of what I wanted to accomplish and how I believed I had already failed. At the time, too, I was rarely able to pull myself out of bed. For two weeks Nozomi was my wake up call -- literally.
My biggest fear at the time was that I would learn the truth about myself: I was really just a lazy, talentless, push-over, and that's why all I could do was move from my bed to the bathroom. I was certain that all the self-examination I would experience working with Nozomi would require me to remove my mask and reveal a pretty ugly character.
At the time, I wasn't sure I would like whoever was behind the facade.
What I saw in the mirror actually turned out to be pretty amazing.
Within a month, I peeled back several layers of myself and rediscovered a woman who was passionate about helping others, loved writing, was driven, and more importantly, committed to growth. Whatever monster I was sure was lurking under my bed turned out to be dust bunnies.
To finesse my genius though, I needed to hunker down and do some work, starting with setting goals and deciding that I wanted to grow.
Last year, Nozomi and I kicked off the New Year by laying out the groundwork for change. We examined all areas of my life and set goals that were not only realistic, but were also complementary.
One thing I was certain I wanted to do was become more financially stable and stop living in fear of being poor.
Nozomi and I honed in on what was triggering this emotion and we put a strategy into play that would help me take control of my situation. I met my goal of building a nest egg and paid off a burdensome credit card debt I've had since graduate school.
Paying off debt wasn't enough though. A second leg of the plan involved generating more revenue. I set a financial goal and with the combination of new clients, a creative idea to rent my house while I traveled, and writing, I nearly made my goal by the end of the year. Then something happened that pushed me over and beyond my financial goal.
I was offered a job that would increase my income by more than 59% of what I was making when I first started working with Nozomi.
It didn't end with the finances. A few months ago the CEO of an international luxury brand called me. "Mary," he said, "I have something for you." He had begun his pursuit almost a year before -- they had been on my radar for a few years-- and after the first and second offer, I told him I wanted to shine before I made a move.
During his stay in Atlanta we met to talk about a position he thought was "perfect" for me and I thought so too. The existing clients I was working with only marginally allowed me to do what together Nozomi and I had defined as my "genius work," whereas this new opportunity in Los Angeles, would marry my love of art and design with leadership and directing.
In 2013, I also published my work in reputable magazines, explored and defined my values, rediscovered how to be loved and the meaning of joy. 
I worked with Nozomi to create a distinctive vision for my life because I believe clarity allows us not to cross things off a list, but to experience true happiness.
I didn't have to do it alone.
Nozomi has been there for me in each of these moments. Whether it was a gentle reminder to "WAKE UP!", or easing me through a complicated round of negotiations, or just to cheer me on.
I use tools she has created to strategically guide me on my path.
Whether a phone call or a message away, she always listens and responds to me. And yet, she has also done something else.
Nozomi has taught me to be comfortable asking for help, an action I've learned that defines a leader.
Now I'm shining and others seem to notice.
One of those times was while in San Francisco. I met up with an old friend. "You seem grounded," she told me. "You've changed and it's not just your hairstyle. What are you doing? " I told her about my work with Nozomi, the apotheosis of my transformation, and why I needed to change.
Mary Warner provides brand and communication strategy within the home and design sector. She also writes for the Los Angeles Review of Books and has contributed writing to Paste Magazine, Edible, and Garden & Gun. She recently wrote about home for the Bitter Southern. Reach Mary at mw[at]marywarner.com , via Twitter @coucouhome and see more of her pictures on Instagram.
--
Nozomi Morgan, MBA, is a certified Executive Coach and the Founder and President of Michiki Morgan Worldwide LLC. Addition to coaching, she speaks and trains on leadership, career, professional development and cross-cultural business communication.
REAL LIFE. REAL NEWS. REAL VOICES.
Help us tell more of the stories that matter from voices that too often remain unheard.