I'm not really into makeup. I love fashion, and as Stylelist's fashion editor make it my business to know all the style trends, but when it comes to beauty, I'm no authority. One would think that I would be a pro, since the two industries are inextricably linked, but to me, it's a nebulous world that I leave to the experts.
I've recently started experimenting with red lipstick, and I'm still convinced that I look like Courtney Love in her Hole days, but I'll forge on. I keep my eye makeup simple since my lips are fire engine red, but recently I was made aware of how haywire my brows were. My sister spent a full 30 seconds trying to get them to just lay in the same direction, to no avail. Somehow my brows have turned into two furry caterpillars that have taken up residence on my forehead.
I went to the experts for help. A friend had said that shading her brows had completely changed her face, so I asked our beauty editors to aid me in this task. They sent me to Browhaus, otherwise known as "The Global Authority In Hair Removal." They take their business very seriously. But how much can one really do with eyebrows?
A lot, it turns out. Ramon Padilla, the director, is a Harvard Business School grad, and he knows what he's talking about. The Singapore-based Browhaus has been rated in New York Magazine's Best of New York both in 2011 and 2012, and for good reason. The aestheticians are all trained in Singapore in a five-week bootcamp. Their belief is that every face is different and each face needs a specific brow shape (long faces need a straight brow and round faces need a sharp arch, for example). The salon's name is a riff off the German art movement Bauhaus which was known for its form-meets-function approach.
So what did this all mean for my unkempt pair? I was lead to a dentist-like chair which reclined fully where the beautician studied my face to determine the best shape (and to suss out what she was working with). She then proceeded to shape them by threading the immediate area which quickly removes the fine hairs in rows (not painlessly, I might add, it felt like tiny rubber bands snapping me). She then tweezed and trimmed, and finally, tinted my brows with a semi-permanent color just a touch darker than my hair to fill in any light spots. Her precision was almost scientific.
The result is fantastic; I am having a full-on Brooke Shields moment. My brows are such a nice accent that it's making me question the need for bright red lipstick.
If you can't get to Browhaus, Ramon suggests going to a professional to help decide on the best shape for your face, and then following that shape when you get home. He also suggested a good brow pencil to fill in the sparse areas, and even adding hair color onto the brow at the salon.
Check out my transformation below. What do you think? Was it worth it? Then keep clicking to see the screen legends who have worked a strong brow.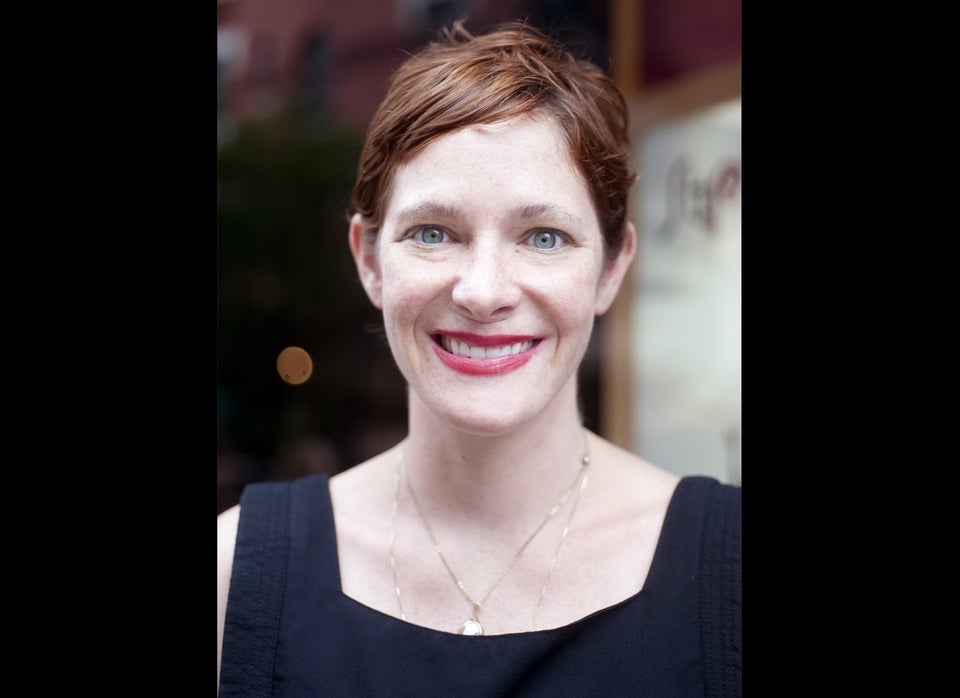 Eyebrow Makeover
Related