My medical bill nightmare started out fairly normally. My toddler fell and hurt her wrist. Since she has a flair for the dramatic, she let her wrist flop, looking broken as she screamed in agony. My husband and I examined her wrist and couldn't figure out how serious the situation was, so we played it safe and took her to the emergency room. She had a mild sprain, it turned out. She was in and out ― no medication, no nothing.
I knew there would be an obscene bill for taking her to the ER, but I had no idea just how shocking it would be. When I received the bill for my daughter, I seriously hoped that something was amiss. The amount was nearly $800 (which was more than we could afford at the time), and before insurance it had been nearly $3,000.
Could the bill really be that huge for a 15-minute visit? I couldn't fathom it, so I requested an itemized bill ― a habit I picked up after hearing horror stories of new mothers being charged outrageously in labor and delivery. An itemized bill almost always contains errors, which is why I wasn't about to pay a penny before carefully looking over my daughter's charges.
There were a couple of small errors, such as overpriced medicines she didn't receive, but it wasn't the $14 aspirin hiking up her bill. I called the hospital to ask about my daughter's charge entry, which was was outlandishly high, nearly $2,600 of the $3,000 total bill. The woman in the billing office told me that charge entry levels were codes used to determine the severity of cases entering the ER. They will dictate what reimbursements the hospital should receive, and they are entered in by the doctor. And as for mistakes in charge entry levels? They aren't uncommon.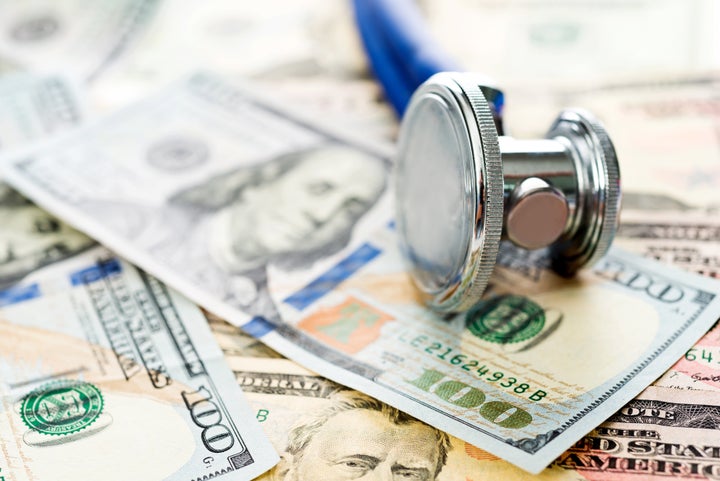 "We see the same issue not just in the ER, but in other areas of the hospital (and even in an office setting)," said Sean McSweeney, president of Apache Health, a medical billing company for clinics and hospitals. "These issues are often unintentional, but are simply the result of a doctor trying to quickly code and move on." However, McSweeney also says this process can be tampered with. Providers can check boxes for procedures as simple as reviewing medical history or spending extra time with the patient. These things have the potential to kick up the charge entry coding level.
My daughter was billed as Level 3 (out of 4) for a barely perceptible sprain. The woman I spoke to advised that I call the emergency physician's office. It felt like I was being given the runaround, but calling turned up some interesting information.
I discovered the charge entry level the doctor put in didn't match what the hospital put in. (Still, the doctor coded my daughter's visit as Level 2, which left me wondering what on Earth a Level 1 visit looks like.) I also did a bit of sleuthing and found that putting in a higher entry level, known as upcoding, can drastically hike up ER bills. While I didn't realize it at the time, it's illegal.
Fixing the error, however, was not as easy as simply pointing it out. I had to have the bill suspended, which involved sending a dated, signed letter to the hospital requesting the information be re-examined. The bill showed up again. The hospital claimed to have never received the letter, so I sent another. I spent hours on the phone being shuffled between the billing office, the physician's office, and at one point the bill was even sent to collections, who called relentlessly, nonplussed by my claim of errors in the medical billing process.
"I also did a bit of sleuthing and found that putting in a higher entry level, known as upcoding, can drastically hike up ER bills. While I didn't realize it at the time, it's illegal."
The fight to reconcile this error turned into a two-year battle, culminating in the bill being discarded because of the number of errors the hospital made throughout the process. Throughout the saga I kept a careful paper trail, noting each date I received a bill, whom I spoke with on the phone, what next steps had been suggested and taken. I reported the hospital to the Better Business Bureau, which was another waste of my time (medical providers have terrible ratings, but also don't have competition).
I eventually began recording the calls, making it known to the person on the other line and mentioning upcoding each time I called. It was only at the point when I revealed I had recorded evidence and a paper trail that the hospital decided to write off the charges.
I wish I had known from the start how to handle erroneous charges on high medical bills. Had I known to use the word "upcoding" in my first conversation with the billing department, I might have saved hours spent on the phone. Fortunately, I kept careful records, which gave me the upper hand, but I shouldn't have spent two years of stressful fighting when they were so clearly in the wrong. Had I known the ramifications of upcoding, I would have reported them to my insurer and had them investigated for fraud.
The fight against medical fraud
"The vast majority of health care providers are honest and do what they need to do for their patients, but it only takes a small number to really have a negative impact on the entire system," NHCAA CEO Louis Saccoccio told Fox News in an interview following the takedown.
Upcoding isn't a mistake that simply makes you pay more (even though that's enough to make you go red in the face with rage). It can permanently mess with your medical records when your information is incorrectly recorded. If you are upcoded in a way that indicates you have a medical problem that doesn't exist, it could cost in a lot more than a big bill in the long run ― making you look like more of a liability to insurers. The opposite can be equally damaging, as in the 1995 case of a Brooklyn doctor in New York who performed brief medical reviews (instead of the full physicals she billed for), which resulted in multiple patients being wrongfully denied Social Security disability benefits over the course of four years.
While the Affordable Care Act made it illegal to deny a patient coverage based on pre-existing conditions, congressional Republicans have been consistently battling to erode the ACA and its protections. If you are erroneously charged for a health condition you don't have because of upcoding, it could affect your ability to get health care coverage.
It's crucial to spot these medical bill errors and remedy them immediately. If you don't, it could cost you now and later.
Support HuffPost
A No-B.S. Guide To Life
Related
Before You Go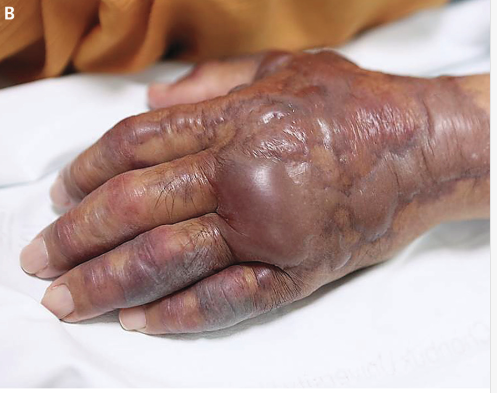 Wild X-Rays And Medical Photos
Popular in the Community