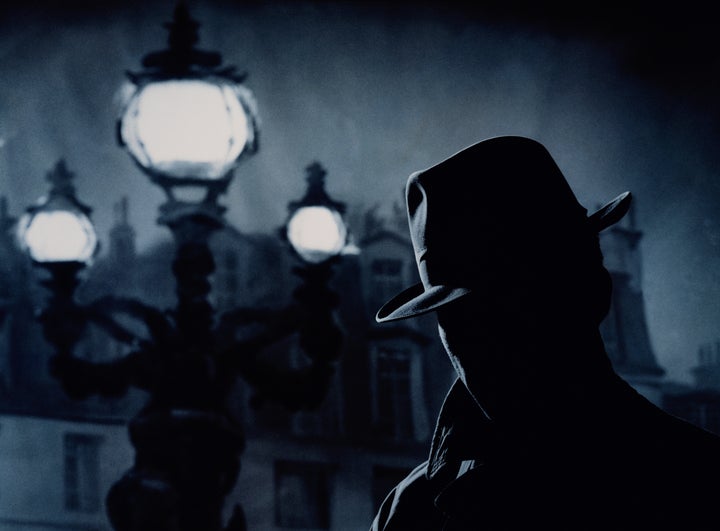 Sometimes it's hard to remember how you started watching three, four episodes per night ― in the shadows, alone. Or maybe at a friend's house. Instinct warned you to beware but now you've scattered your login credentials like spent casings kicked around a rain-drenched alley. For a while, you streamed in peace. But now you've got problems: too many devices logged into your account. You could simply change the password. But you're searching for more ― for knowledge, for redemption.
Here's how to figure out (approximately) who's been using your Netflix login.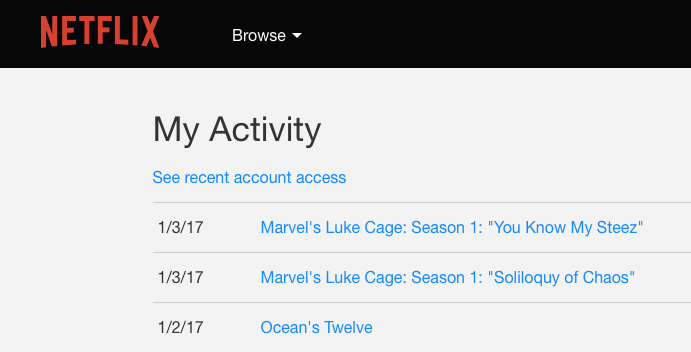 Here you can see what you ― and others using your account ― have been watching. Does it all match up to what you've seen lately, or do some titles clearly smack of someone else's tastes? Gather your clues where you can.
This page is also available from the drop-down menu in the top-right corner by clicking "My Account," and then, under "My Profile," the "Viewing Activity" link.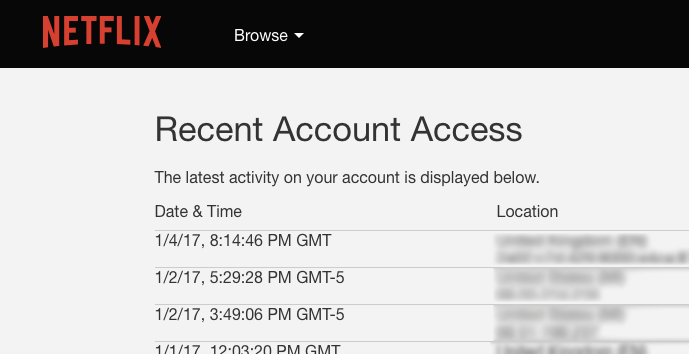 Or just click the link above. Here you can see the location and IP addresses of people who have used your account, the exact time they logged in, and what kind of device they were using. Know someone with a Roku in Connecticut? It's time to start pointing fingers.
Netflix lists the country and state of people who've logged into your account. But if that's not enough information to lead you to your culprit(s), you can go a step further and search their IP address.
There are a few resources out there that can help you do this. I used What Is My IP Address, copying the IP address from Netflix into the search bar, and received a location at the town level, along with the internet service provider that my mother uses (Comcast).
If you're still stuck behind the eight ball, you might just have to change your password, tip a few back and queue up some more "Gilmore Girls."
Popular in the Community