The cost of saying "I do" is on the rise, reaching an all-time high of almost $30 thousand. Findings from The Knot's 2013 survey indicated that couples spent an average of $29,858 on their wedding - up five percent from 2012. While the number of weddings affected by the economy has decreased steadily since 2009, expectations are becoming more ornate. The Knot also found that approximately one in eight couples spent more than $40 thousand on their wedding, and nearly one in four didn't have a budget.
Today's brides are looking to Pinterest and styled shoots for inspiration. Details that weren't as popular or necessary in the past are now a main component of most weddings - photo booths, dessert bars, etc. After discovering vintage rentals, modern brides can't resist the sudden need for lounge seating. Take one look at Amy Osaba's romantic style of floral design and you'll swoon - nothing less will ever do.
When adding up all the décor options and vendors needed to orchestrate the big day, brides often experience some sticker shock. Thankfully, there are ways to incorporate your favorite elements and pull off your dream wedding without breaking the bank.
Finance your nuptials with a wedding loan
If planning to pay for your wedding with your credit card, or your parents insist on helping you out despite the fact that they aren't in the best position to, wedding loans prevail as a viable option. Because running up your charge card could cost you ungodly amounts in interest, and the strain placed on others paying for the big day can be monetarily crippling, wedding financing can help you plan a financially stress-free and stunning wedding.
LightStream offers wedding financing with low, fixed-interest rates of 5.99 percent APR on loan amounts from $5 thousand to $100 thousand. Allowing you to finance your wedding and honeymoon flexibly with no fees, down payments or early repayment penalties, the funds can arrive to your bank account as early as the same day of your application submission. And for green brides, the loan is virtually paperless - a tree will even be planted for every loan funded.
While this option isn't for everyone as for any loan, you will need solid credit to be approved, those that take advantage of wedding loans are often pleased with the ease it offers, as well as the fact that they don't have to sacrifice what they really want on their wedding day.
Crowdfunding your honeymoon
Many soon-to-be brides and grooms of today have either lived by themselves or with each other before tying the knot. This means they typically already have the traditional items most would see on a wedding registry list - pots and pans, glassware, etc. Because of this, many are "registering" for their honeymoon. Who really needs a blender that bad when you can register for a candlelit dinner on the beach instead?
Kristina Kintner of All About Honeymoons specializes in planning travel arrangements for honeymoons and destination weddings, but she also helps couples register for their honeymoon. Once couples pick the destination, an online profile is set up in their name that features their selected excursions and activities. If the couple chooses swimming with the dolphins for example, guests can go to their website and fund the excursion as an alternative to the traditional wedding gift.
Guests can upgrade you to a night in a romantic honeymoon suite, pay for surfing lessons, massages, a night on the town, dinner on the beach - the list goes on. And depending on the destination spot you choose, the options vary according to the available offerings. Here's an example of a honeymoon registry! And don't worry, if your dinner on the beach gets rained out, or you're just not up for one of the adventures selected for you, you can use that amount of money toward another activity of your choosing.
As the wedding industry becomes more sophisticated, so do the financing options that allow you to have your cake and eat it too - wedding cake that is.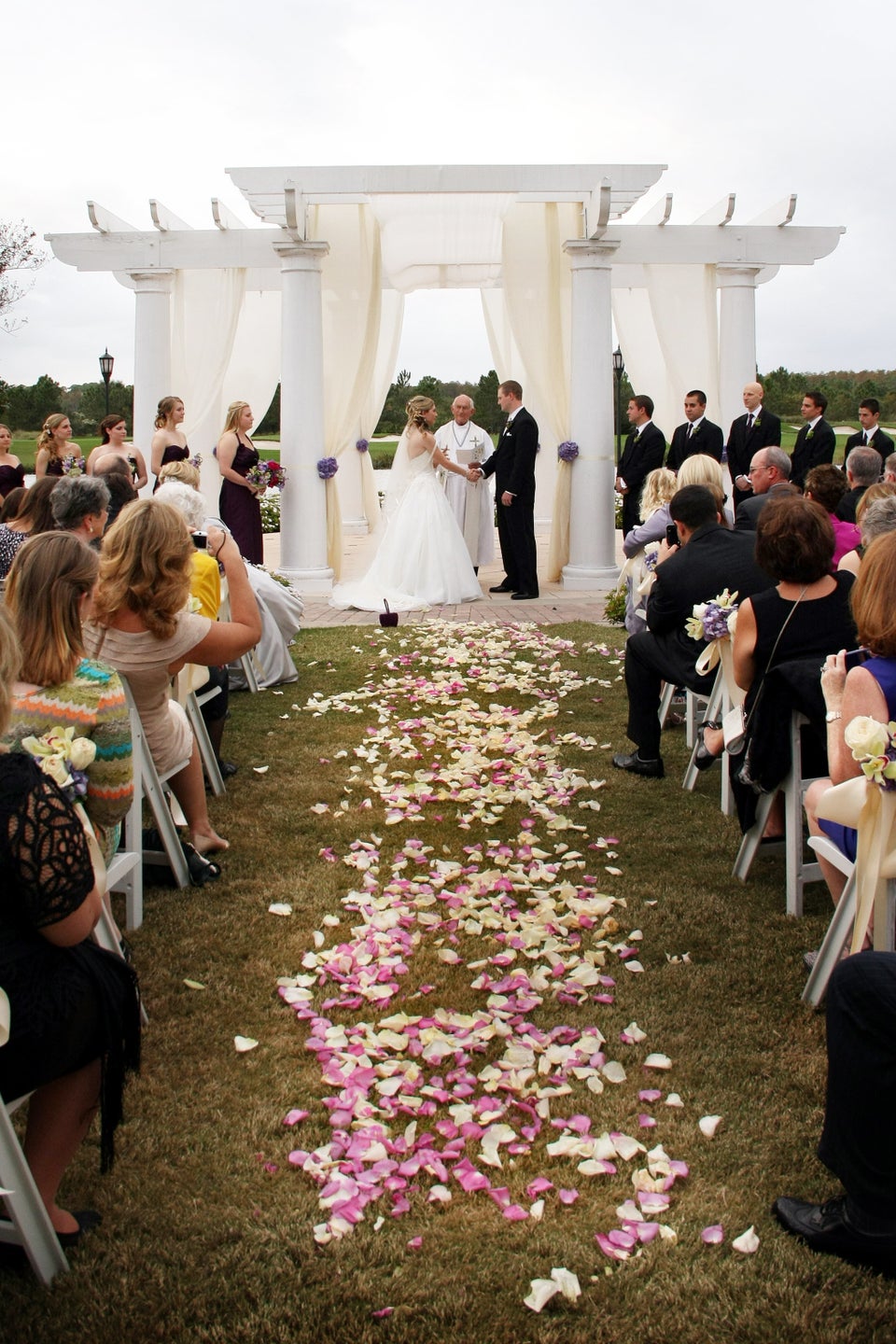 Best Ways To Save On Your Wedding Budget
Related