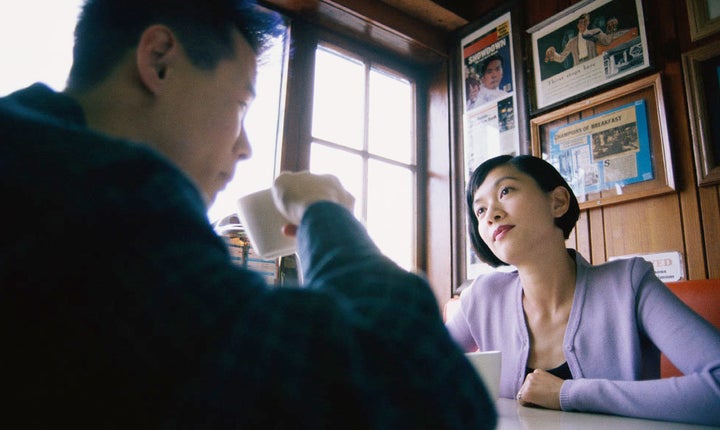 In a world where many singles are digital natives, it's becoming increasingly easy to swipe for a date, rather than look up from our devices and notice all of the dateable people physically surrounding us every day. Sure, the perfect Tinder pick-up line may not be too hard to master (for most people), but what about interacting with someone the old-fashioned way?
With 38 percent of American singles now online dating, it's time for a refresher on how to spark with someone IRL. For this, we consulted eight professional matchmakers to find out their best tips for meeting someone offline. While you can keep your online dating profile, in the name of efficiency, it only seems fair to put a little effort into your love life during the many hours you're (hopefully) not looking at a screen.
Here's what the matchmakers had to say:
1. Expand your social circle.
"First, you have to put yourself in places and situations that make it possible [to meet someone]. Finding events and activities that you enjoy will help you meet new people outside of your circle. Expanding your circle is the best way to meet a partner -- you never know who can introduce you to your match. While you are out and about, have the intention that you are open. Smile, make eye contact and be willing to say hi to people you are attracted to. " -Rachel DeAlto, Dating & Relationship Coach
2. Take on hobbies that get you interacting with people.
"The person you're meant to be with is someone who shares your lifestyle. They have the same taste in how they spend their time and the same taste in how they spend their money. In other words, go out and do stuff you actually like. Make time for your hobbies and interests, but make sure to invest in the interests that get you interacting with people instead of solo-activities, like knitting, reading or swimming. If you attended two events a week, like networking parties, BBQs or happy hours, you'd most likely be in a relationship in three months. Challenge yourself to invest in your social calendar." -Maria Avgitidis, Founder and Head Matchmaker and Dating Coach, Agape Match
3. Don't just look at your phone when you're walking around -- look up and notice people.
"First and foremost, make sure you exude confidence, and make sure you are emotionally available and realistic with your expectations. Be open-minded and smile -- your smile is your calling card. Put your phone away. Look up when you are out walking in the street or at the bank or Starbucks. Wherever you are, you never know where he or she might be. If you are busy texting or on your phone, you won't get to meet someone." - Janis Spindel, President and Founder, Janis Spindel Serious Matchmaking
"Smile and say hello -- friendly people are approachable people. A smile lets off positive energy and is inviting. When you spark a conversation with someone, it opens the door to a possible new relationship. I know that might sound too simple, but people make meeting people too complicated. It always begins with a simple introduction." - Amanda Rose , Founder and CEO, Dating Boutique
"People have to train themselves to think that the Internet is a mirage of endless opportunities to impress a nebulous person -- or at least the best version of that person. Be open to set-ups from those who truly know you. Force yourself to have genuine human interactions. Attend social events from your undergraduate or graduate schools. Be physically active; try new things or fitness concepts. The key here is to actually go out and meet him or her instead of hiding behind technology or being drawn into an infinite world of pretend opportunity." - Brooke Wise , Founder, Wise Matchmaking
"My best tip for meeting and sparking with someone in the real world is to sparkle. It might sound completely corny, but everyone wants to be around someone who has this aura around them that shines and radiates happiness and confidence. It's attractive, it's sexy, it's desirable. When you encounter that type of person, you naturally gravitate toward them because they're positive and seem to know something you might not know -- the secret to living a carefree, genuinely happy life." - Amy Andersen , Founder and CEO, Linx Dating
7. When you notice someone you like, get in close physical proximity.
"First, put down the technology -- your cell phone, iPad and earphones -- since all of these things create a barrier to meeting someone. Men tell me all the time that they won't approach a woman on her phone, as they think that she's busy and doesn't want to be bothered. Second, open your eyes and notice people around you. When you notice someone you're interested in, get in close physical proximity to him or her. And third, to take the pressure off of getting rejected, just ask a question. All you want to do is open the door to a conversation to see if you even want to get to know him or her further." -Suzanne Oshima, Dating Coach, Dream Bachelor & Bachelorette
8. Don't go into a date thinking about your other options.
"Don't go into a date thinking that there are hundreds of more men or women to choose from where he or she came from, pursuing some fantasy of your ideal perfect person. By thinking this way, you don't give yourself or your date the chance for a normal in-person interaction. We've been programmed by our iPhones to click next, next, next -- we're becoming less human and more like computers. Often, someone that doesn't fill all of your checkboxes on paper can turn out to be 'the one.'" -Fay Goldman, Matchmaker, Meaningful Connections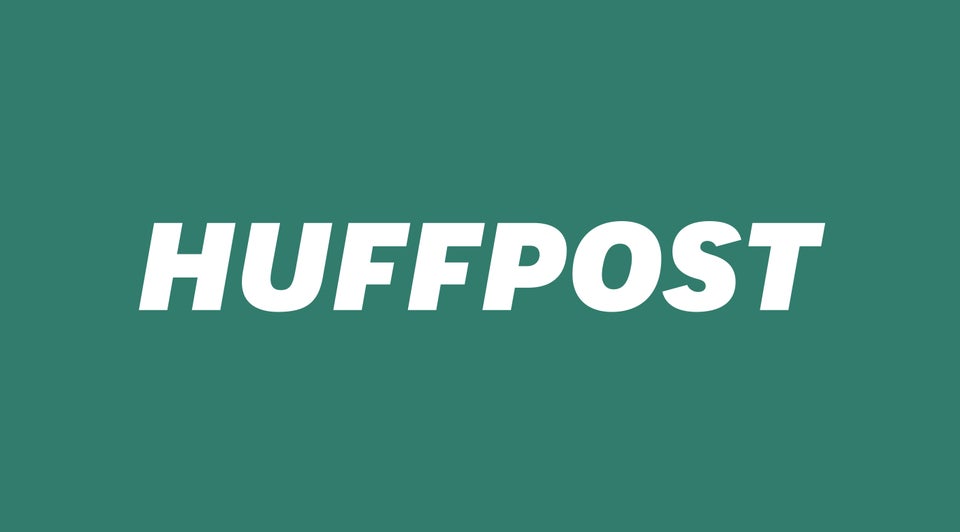 Dating Turn-Offs
Popular in the Community