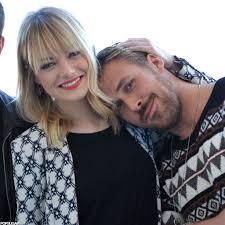 It's a New Year and if you are open to finding a romantic love relationship, your horoscope could help you understand the kind of person who is most likely to make you happy and inspire your deepest loving feelings.
Did you know that your Moon Sign can tell you the type of person who will make you feel emotionally comfortable and secure on a day-to-day basis.
The Moon sign also indicates our habit patterns and gives us insights into who we can live with in harmony. After all, once the initial excitement of a new relationship wears off, we need to be with a partner who we can enjoy a happy domestic life.
While we want to find a partner we are emotionally comfortable, we also want to feel a deep love for them. That's why our Venus Sign is important. It tells us who we will be romantically attracted to and find lovable.
When someone inspires our love, we can look beyond many of their flaws. For example, when they upset us, we may find ourselves saying, "He can really make me angry, but there is just something about him I love, even when he ticks me off!" (At the end of this article, you can learn how to find which sign your Moon and Venus are in your horoscope.)
Our Moon and Venus Tells Us About Our Emotional and Love Needs
After you learn the sign your Moon and Venus are in, look at the description below to learn about your emotional needs in a relationship and the qualities you need in another person to find them lovable. This information will help you understand the qualities of a person you will be attracted to as a romantic partner, and the type you're most suited to have an intimate relationship of love and passion.
What If Your Moon or Venus are in Aries?
You're attracted to a bold, independent type who assertively goes after what they want (especially if it's you). They are especially appealing if they have an impulsive nature. You're likely to respect and encourage them to be their own person. You are turned on if they are willing to compete with you in games or sports, especially if they are capable of giving you a good match (even though you want to win). A fiery, passionate person is who will excite you. You enjoy being pursued or even seduced by them.
What If Your Moon or Venus are in Taurus?
You're attracted to an easy-going, earthy type who is affectionate and likes to cuddle and kiss. You're especially drawn to them if they have a pleasant voice. You like a feminine female (or masculine male) and find the "scent of a woman" (or scent of man) arousing and sensual. It's a turn on if they enjoy great food, enjoyable music, loves nature and the outdoors. You feel sensual pleasure and emotional comfort with a person who likes physical touch, affection and engaging in frequent passionate sex.
What If Your Moon or Venus are in Gemini?
You're attracted to a witty, interesting person with a quick tongue, who stimulates your mind with great conversation, and doesn't bore you. Great communication is what's most important to you. You're drawn to someone who is both a good talker and good listener. Curiosity keeps you interested, so a complex person intrigues and engages you. Words are important to you, so you are sexually aroused by them, if they are the type who will flirt with you; or tell you how they feel about you with words. You enjoy talking "dirty" in the bedroom.
What If Your Moon or Venus are in Cancer?
You're attracted to a person who will comfort, care for you, and take care of your needs (i.e. who "mothers or fathers" you). It's a plus if they reminds you of your mother. Sharing a home with a person in an intimate way makes you feel wanted and secure. You like the idea of being that person's protector and taking care of them, too. The nostalgic part of you yearns for an "old-fashioned love relationship," with a person who you can share a house and create a family. You're sexually attracted to a woman with large breasts or a man with large pecs.
What If Your Moon or Venus are in Leo?
You're attracted to someone who is striking or gorgeous and whose glamorous manner make you proud to be with them. The fact that they are a bit of a drama queen (or kind) is part of what you like. You're easily enticed by that person if they flatter your ego with compliments and praise. You need a person who makes you feel admired and respected (and never criticizes). They must make you feel like a king (or queen) by lavishing lots of attention and affection on you in an out of bed.
What If Your Moon or Venus are in Virgo?
You're attracted to a person who looks neat, well groomed and is conservatively dressed. You are drawn to someone if they are honest, intelligent, practical, modest and loyal. You look for the perfect person; if they are not perfect, you are open to fixing them to make them more perfect. You have the ability to fall in love with a person who becomes useful to you in ways that make them indispensable. You are turned sexually, if they are an earthy and skillful lover behind closed doors.
What If Your Moon or Venus are in Libra?
You're attracted to a pretty woman or a handsome man who is charming and has a feminine or masculine look. While you seek harmony in a relationship, you enjoy an occasional argument or conflict from time-to-time to keep your relationship interesting. You're not interested in a person who is rude or crude. You are very turned onto someone if they are sensuous and romantic. The type of person you seek enjoys lighting a candle, putting on some romantic music and curling up on a couch with you, which is their invitation to make love.
What If Your Moon or Venus are in Scorpio?
You're attracted to an intense, passionate and strong-willed person who seems both mysterious and powerful. Your connection to them brings into play psychological power struggles where one or both of you vie for control. You only respect a partner who can stand up to your strong personality. You're likely to test the person you are romantically attracted and demand absolute fidelity. Sexuality is important to your relationship, so you are enticed by the type of person who exudes a raw animal magnetism or an overly sexual appearance.
What If Your Moon or Venus are in Sagittarius?
You're attracted to a person who is smart, honest and direct with a good sense of humor. They are especially appealing if they can be playful one minute and philosophical the next. You like a person who is adventurous, into the outdoors, even athletic. You may be especially attracted to a foreigner from another culture. You need a great deal of independence, so you seek a person who will give you your freedom. You enjoy platonic friendships and casual sex until you're totally committed.
What If Your Moon or Venus are in Capricorn?
You're attracted to a person (often younger) who you see as being socially acceptable, enhancing your status, and even boosting your career. Or, you may be attracted to a powerful career type (even an older one) who has attained great success. You are careful about taking emotional risks until you're certain that person is seriously committed to you. You are turned on when they appear to be prim and proper in public but behind closed doors they are earthy and hot in bed.
What If Your Moon or Venus are in Aquarius?
You're attracted to a person who is independent, free-spirited and can be your friend. It's important to you that they be intellectually interesting, opened minded and willing to try doing things they've never done before. They are especially exciting if they seem rather unconventional, even offbeat. You're attracted to them if they are an idealist and even a rebel. You are not interested in a person who is a drama-queen or drama-king. Your ideal person is sexually exciting because they willing to experiment when you make love.
What If Your Moon or Venus are in Pisces?
You're attracted to a person who is kind, romantic and emotionally sensitive, even passive. Their caring nature makes you feel secure. That person is especially appealing, if they appear mysterious or confused, yet compassionate. You are drawn to them if you see them as someone you can care for and "save," (or who might save you). Sexually, you seek a sensuous person who is imaginative and bewitching in the bedroom, able to bring fantasy into your sex life.
Your horoscope can give you insights into your emotional needs and a better understanding of the kind of person who will inspire feelings of love within you. It can be a map that helps you find the way to that special person you are meant to love and who is meant to love you.
To learn what sign your Moon and Venus are in, use the Free Transit Calculator and enter your birth date. It will compute your personal transits for 2017 and the planets in your birth chart. Then, make sure to scroll down to the end of the page, where you'll see your planets and the signs they're in. Then, match them up with the description in this article.
If you want to know more about your sign and how the planets may be bringing changes to your life, go to the Free Transit Calculator and enter your birth date. And, if you're curious to learn what your Horoscope says will be happening this year in such areas as your love relationships, and marriage prospects, as well as career, investments and health: Order your customized Report: Your Horoscope & Future in 2017.
If you want to know about the planets affecting your love compatibility with another person, go to the Free Love Compatibility Calculator and enter your birth date and theirs. And, if you want a customized report on your compatibility together, order Your Love Compatibility Report.
If you want to learn more about Sun sign, go to the Free Horoscope Calculator and enter your birth date. If you want to learn about your unique personality, strengths, weaknesses and talents you were born with, order your: Personal Horoscope Report. It includes a copy of your birth chart.
If you want a Personal Daily Horoscope for your phone , click the link.
Larry Schwimmer is known as "the down-to-earth Astrologer who uses your Horoscope to solve your problems and tell your future!" He is an astrologer in private practice. For a personal consultation, contact him at: Larry@astrodecision.com or go to www.AstroDecision.com
Read Larry Schwimmer's latest books, here
To Sign-Up for Larry's Blog, click here
For more by Larry Schwimmer, click here.
Larry Schwimmer is president of Astrodecision.com, a San Francisco-based consulting company. The firm uses planetary cycles analysis to counsel individual and corporate clients on picking the "best dates" to make successful decisions of all types: personal, marketing, financial, and political. Schwimmer is an internationally known business consultant, life coach and astrologer (with a Fortune 500 M&A background). Visit his website: AstroDecision.com
REAL LIFE. REAL NEWS. REAL VOICES.
Help us tell more of the stories that matter from voices that too often remain unheard.