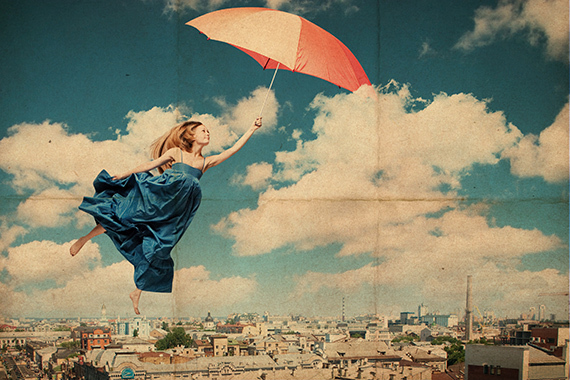 As women in the work place, we are often encouraged to look around for role models that exemplify the characteristics and qualities we wish to cultivate within ourselves.
The wonderful thing is that as we step into an economy that is becoming more global, we see more diversity in the workforce from a values standpoint. And while it's great when, on the rare occasion, we find a role model who really fits where we're headed, in today's world it can be difficult to find that one person to model.
Women become Disengaged after Two Years in the Workplace
In 2015, Bain & Company conducted a study¹ to assess whether men and women entering the workforce had ambitions to reach the executive level. The study also assessed how the workers felt after several years of employment.
The study found that "women with two years or less of work experience slightly led men in ambition. But for women who had more than two years on the job, aspiration and confidence plummeted 60% and nearly 50%, respectively."
How come women enter their place of employment feeling as though they have everything it takes to reach the top, but they are quickly demoralized? Something happens in between to cause them to lose confidence.
I believe it's simply a matter of having appropriate role models in the work place. It's difficult to get where you wish to go if you can't clearly see what it looks like, and most women only see people at the top that they don't want to emulate. When there's no clear vision of where they're headed, women lose confidence and become disengaged in the office.
What's more, companies don't seem to offer much in the way of support for women to uncover their aspirations and encourage executive development. Of course, once employees start losing confidence, it's no surprise that they tend to become disengaged at work.
The solution is to stop looking around for that one perfect role model. Instead, create a "role model collage," that is, piece together traits from others that fit what you want to create.

Create Your Role Model Collage
The Bain & Company survey looked at ideal worker stereotypes in an effort to distinguish which characteristics are most likely to get promoted. The top five are: willingness to take on high profile projects, willingness to put in extra hours (going in early, leaving late, or both), the ability to promote individual achievements, ability to network, and accessibility - that is, answering the phone all the time.
Looking at these top five characteristics, many workers are faced with a question: do I choose my life or do I choose my work?
Our corporate culture doesn't tend to emphasize that there are other ways to work that are just as effective and don't involve a lifetime of the top five characteristics I listed above. To some degree, each top-performing employee will have to engage in those activities, but these things don't have to be the be-all and end-all for success.
This is why it's important to create your own role model at work. It's not always going to be easy, but it is realistic to pinpoint the top qualities from a variety of people. If you see someone who is a great networker and connects with others in an authentic way that you like, make it a point to learn from that person.

The first step is to look around for the qualities that inspire you. Then, approach the individual and ask them questions: "How do you do it? What do you think is most important? How can I follow in your footsteps?"
The opportunities will arise if you're willing to ask.
Take a look at the higher-ups in your company. Which traits do you admire most? Which can you emulate in your own career? It is possible to see success within your company without giving up your life when you create a role model that is right for you. If you're interested in learning more about how you can tap into your aspirations and abilities at work, check out my complimentary Leadership Discovery Tool. You will receive tools to develop your leadership abilities right away.
1. Coffman, Julie and Gadiesh, Orit. "Companies Drain Women's Ambition After Only 2 Years." Harvard Business Review. Harvard Business Publishing, 18 May, 2015. Web. 23 June, 2015.
--
Nozomi Morgan, MBA, is a certified Executive Coach and the Founder and President of Michiki Morgan Worldwide LLC. Addition to coaching, she speaks and trains on leadership, career, professional development and cross-cultural business communication.
Calling all HuffPost superfans!
Sign up for membership to become a founding member and help shape HuffPost's next chapter