 NEW YORK, Nov 2 (Reuters) - Looking for gas in places that have been hit hard by Sandy? Instead of waiting in line, go online.
Crowd sourcing is the best way for drivers who are looking to fill up their tanks or get fuel for generators to find the most up-to-the-minute information.
On Twitter, some hashtags to find gas include: #njgas, #nygas, #nycgas and #brooklyngas. In addition, you can follow the Twitter accounts of @GasBuddy and @njgas. Other Twitter handles such as @brooklyngas and @nygas don't have many followers - but, as of Friday morning - were pumping out information. (Pun intended.)
A caveat: Stations run out of fuel quickly.
"As soon as someone gives us a lead, they follow it and get there, and there's not always gas," says Michael Sandler, a lawyer who started the @njgas Twitter account earlier this year to monitor gas prices in his area.
Sandler advises gas-hungry consumers to avoid rest stops on major highways. It's not worth it to wait three hours in line, he says.
A better alternative is to drive to less storm-affected areas that have gas - obviously, if you have enough in your tank to get you there.
"I almost hesitate to say it, but I'm off Exit Four in New Jersey. Almost everything has power, everything is open, and there are no lines at all," Sandler says. "There are probably 25 gas stations within five miles of us that have gas."
The New Jersey Office of Emergency Management has a list of gas stations in the state online at: ()
What about smart phone applications for finding gas? More than 23 million people have downloaded the GasBuddy app, which helps consumers find cheap gas via crowd sourcing, says co-founder Jason Toews. (The app - along with the GasBuddy.com website - is sourced by data from volunteers, including 1.1 million spotters in the Northeast, according to an email update from Toews.)
If a station has been updated on GasBuddy within the past few hours, there's a good chance it has fuel.
Yet Toews admits the app isn't the best way to find stations that are stocked right now.
"The gas stations don't have a way to let us know there's no gas - if it's a digital sign, they'll just turn it off," Toews says, adding that he hasn't seen a fuel situation so dire in GasBuddy's 12-year history, aside from Hurricane Katrina.
Less than 40 percent of the 2,944 gas stations monitored by motoring group AAA had both power and fuel. In New York City, as few as a third of the stations were able to sell fuel for one of two reasons on Thursday.
New York Governor Andrew Cuomo said Friday tankers are returning to the New York harbor with deliveries of "millions of gallons" of fuel. He said some 200 gallons of gasoline were offloaded today in Newburgh, New York.
But consumers may need to wait a few days for the long lines to subside.
"It will take a good, solid week before gas is reliably at all stations," Toews says.

Before You Go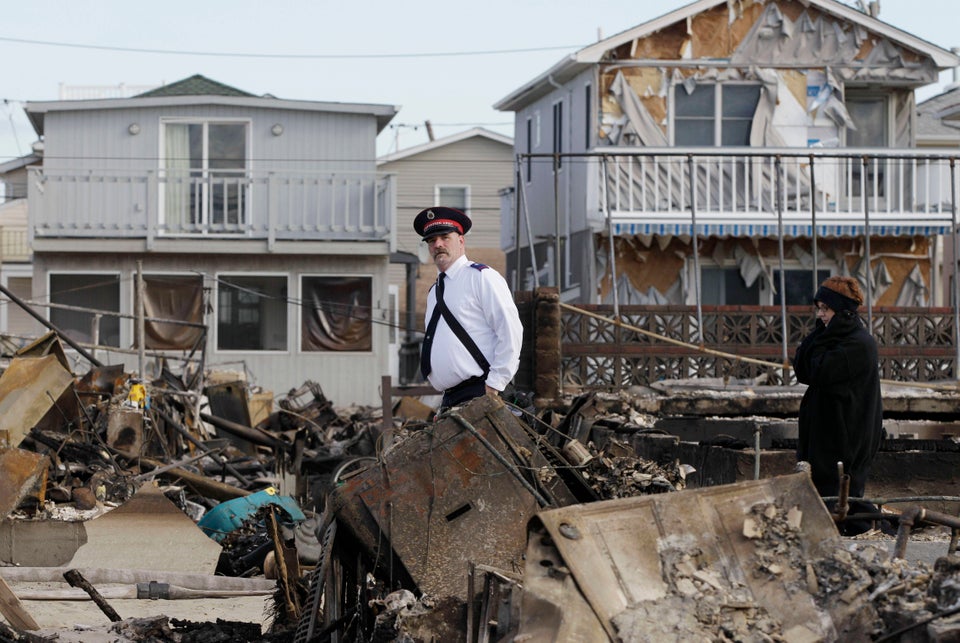 Hurricane Sandy