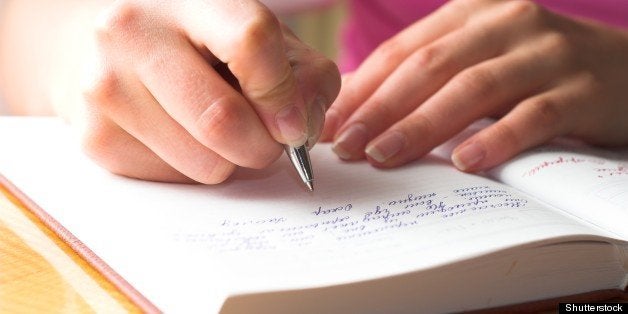 Life as an entrepreneur is a constant balancing act. On any given day I'm trying to fit into my calendar client calls, marketing and outreach, collaborations, writing, etc. And those are just business related activities. So once I add in my three-hour morning routine, dating life, friends and personal development -- well, let's just say things can get a bit hectic.
I have been an adamant supporter of using daily planners since I was in high school. Back then I was keeping track of school work and schedules for my three jobs. Once I got into college I added sorority duties, leadership roles, and a boyfriend. I remember diligently color coding my day planner in college to ensure that I was organized and didn't miss a beat.
Over the past few years I have oscillated between digital and written planners to find the best way to organize and balance my life. I recently picked up a great new planner from The Day Designer's partnership with BlueSky. I love it because not only does it keep my analytical mind happy with the structure, but it also let's me keep track of my goals and vision.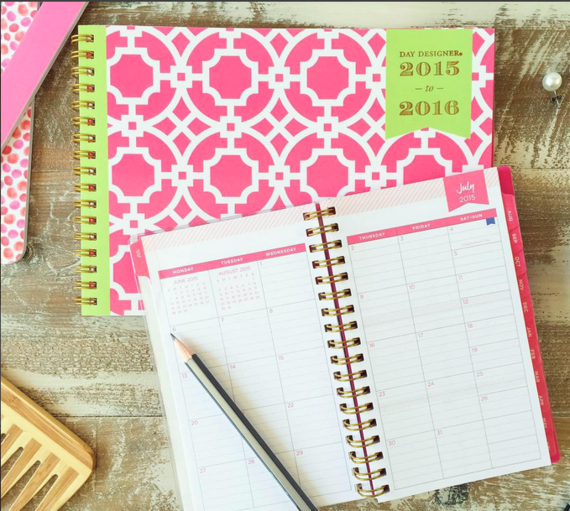 Opening up a new daily planner always feels like a fresh start. It's an opportunity to leave behind old habits and to develop new ones. A reason for me to re-commit to my yearly vision and strategize details about how I'm going to successfully complete it.
With this in mind, the first thing I did with the blank pages of my new planner was to write out my yearly vision. I then flipped to September to set my monthly goals, as well as record my schedule for the month. Next, I flipped to the first week and broke down my weekly goals. And lastly, I focused on the individual days to not only detail my schedule, but also identify what I wanted to accomplish each day. It's important for me to balance between focusing on the big picture, and concurrently make sure that each action I'm taking during the course of a day aligns with that vision.
My life has always thrived with structure. The first thing I do every morning when I wake up is check my calendar for the day. Knowing my daily obligations keeps my mind clear and focused. Unfortunately, what I've found about being overly scheduled is that it doesn't allow for life's magic and spontaneity. As much as I believe in planning, I also believe in miracles. And the two don't necessarily go hand-in-hand.
My favorite way to contextualize this is to compare it to a full closet. As a total fashionista, my closet is packed. Every hanger is occupied and even if I wanted to purchase new hangers there wouldn't be space for them to fit. So, what happens when I want to add a fresh and new piece to my wardrobe? Either I miss out or I have to clear space for it to live in my closet. Calendars and schedules work the same way. A life that is over planned means that there isn't space for spontaneity and it means that I can overlook great opportunities.
The question is -- how does a need for planning and order coexist with letting the journey of life unfold?
One way that I balance structure with flow is in my morning routine. I block off the hours of 6:00am to 9:00am as structured "Me Time" into my calendar without exception, but then allow life to flow within that three hour period depending on what I need that morning. Each day varies as to the activities and the order including meditation, visualization, yoga, affirmations, gratitude, writing, and reading.
I will also schedule into my calendar things like co-working or working from a remote location. Then will spontaneously decide where to go or which colleague to co-work with. Because I am so aware of my need for structure, I like to play with using it to create this sense of magic in my life.
Share with me below how you create spontaneity within the structure of your life!