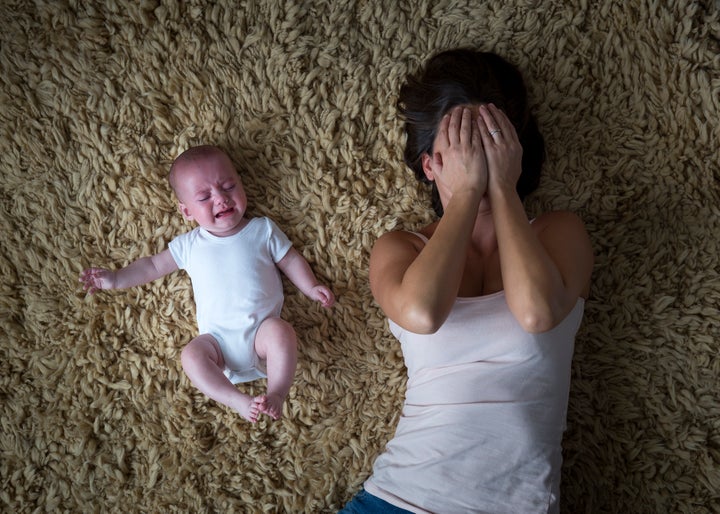 After having kids, you may feel physically lost, disconnected from your original self, and unable to fit into any sort of outfit that you actually liked before.
But I am delighted to report that you can find your style again at this new phase in your life. It just might not look like how you imagined.
Take it from me: I'm currently expecting my third child in four years and have basically been pregnant at least once throughout each calendar month. And yet — at least when it came to my first two pregnancies; we'll see about this latest one — I was able to find my fashion-related groove back just a few weeks post-delivery.
That said, it's not easy.
After growing a human being for almost a year, your body has shifted in ways both obvious and imperceptible. And even if you didn't physically give birth, your lifestyle has likely changed drastically, as have your wardrobe needs.
There's comfort in the fact that just about every parent has gone through what you're currently experiencing: Celebrities and common mortals all over the world, whether working mothers or stay-at-home parents, have survived this pretty monumental shift.
Here are some tips for adapting your style to these changes.
Remember: You're looking for a style, not the style
Not only is your lifestyle different with a newborn in tow, but your physical attributes have also likely changed in permanent ways: the shape of your arms, butt, stomach, shoulders, legs and all that comes in between. That's nothing to be scared of ― your new form can lend itself to exciting new styles.
When trying to buy yourself some nice clothes post-baby, you're really looking for a style that feels like the you of today, not the pre-baby version of you.
"After years of being against wearing high-waisted jeans, I switched from low/mid-rise to high-rise," said women's health and wellness advocate Lisa McCarty. "I found some that fit me and realized that they are actually functional (like a minivan) and support the places you need to after two kids." See? Your style changes with you!
It all leads to the notion that…
Imitation is the sincerest form of flattery
"TikTok keeps me young!" said former TV reporter Lauren Schneider. "Even though I'm only 29, seeing what other moms my age are wearing, especially midsize women, gives me the fashion [inspiration] and confidence to try new outfits I wouldn't normally choose for myself. I recently bought my first pair of non-skinny jeans!"
You've got the internet, and social media specifically, at your disposal — so go ahead and do some virtual eye-shopping by following parents whose style you admire and you'd like to imitate.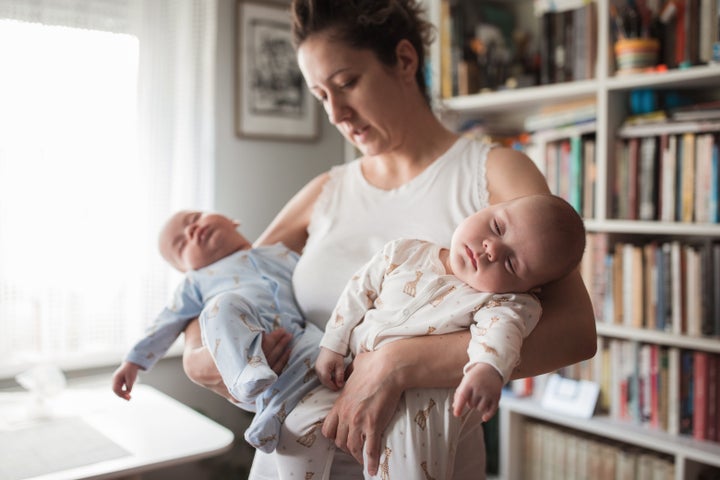 It's all about trial and error until you find what actually works, but the journey is half the fun ― especially when it entails scrolling through Instagram and imagining yourself wearing a slew of ensembles that influencers and bloggers claim as their own.
Prior to having children, for example, I always thought that my petite frame didn't work well with maxi dresses. Post-pregnancy, though, while looking for something stylish yet comfortable enough to allow me to breastfeed on the go, I found a few of those dresses that I actually felt good in. Fast-forward a few years and the ensembles have become part and parcel of my closet.
Consider a style analysis
Kerry Clayton, the founder and CEO of jewelry company Trend Tonic, swears by getting a style analysis, which basically means figuring out what types of clothes look and feel best on you, taking into account your preferences, lifestyle, hobbies and more.
"Having a style analysis has been a huge help rediscovering my style," Clayton said. "I breastfed for years and was restricted to clothes I could feed in, so when I stopped it was a whole new world."
There are a few ways of going about it: Most department stores like Saks, Bloomingdale's, Macy's and Nordstrom offer on-site consults (some for free!), but there are a few websites that will allow you to book a virtual style analysis, as well, including Style Me Happy, Fiverr, My Closet Edit and Next Level Wardrobe. Reaching out to area stylists might also help you figure out what it is that you're actually looking for, fashionwise.
There are also stylists on Instagram who work with new moms. A mother of two herself, Liz Teich is the entrepreneur behind the Instagram account @thenewyorkstylist, where she not only shares reels filled with easy-to-follow fashion tips, but also focuses on sustainability. Those interested can book a "closet refresh" session to get more one-on-one style advice.
Susie Wright (@susie.wright on Instagram) is a former Nordstrom buyer and personal stylist who will undoubtedly inspire you to revamp your closet, as well. You can actually shop directly from her Instagram account, which is another plus considering you'll be busy tending to the baby and may prefer avoiding unnecessary shopping outings.
If you prefer someone to actually look through your closet, consider reaching out to wardrobe consultant Kenzie Welch at @stylingwithkenzie on Instagram. Make sure to look through her grid, where she takes followers inside stores like H&M and Old Navy to teach how to shop strategically.
Try to dress up every once in a while. It's good for your mental health.
This one's important: To find yourself again, you're going to have to look for yourself, and that can mean dressing the part.
As previously reported in HuffPost, getting dressed for the day can boost your mood. Dressing up in the morning may "increase our motivation to do other things throughout the day, to experience more energy," Sheva Assar, a licensed clinical psychologist in Orange County, California, said at the time.
You can start with basic accessories to make things easy. Currently in my 37th week of pregnancy, I already have a slew of new shoes that I just can't wait to don once my now-swollen feet deflate, including a pair of silver Stuart Weitzman stilettos and glittered loafers that I purchased last season and have been dreaming of wearing once more. We all deserve a little treat after the nine months we've just had (and what lies ahead, of course).
Before You Go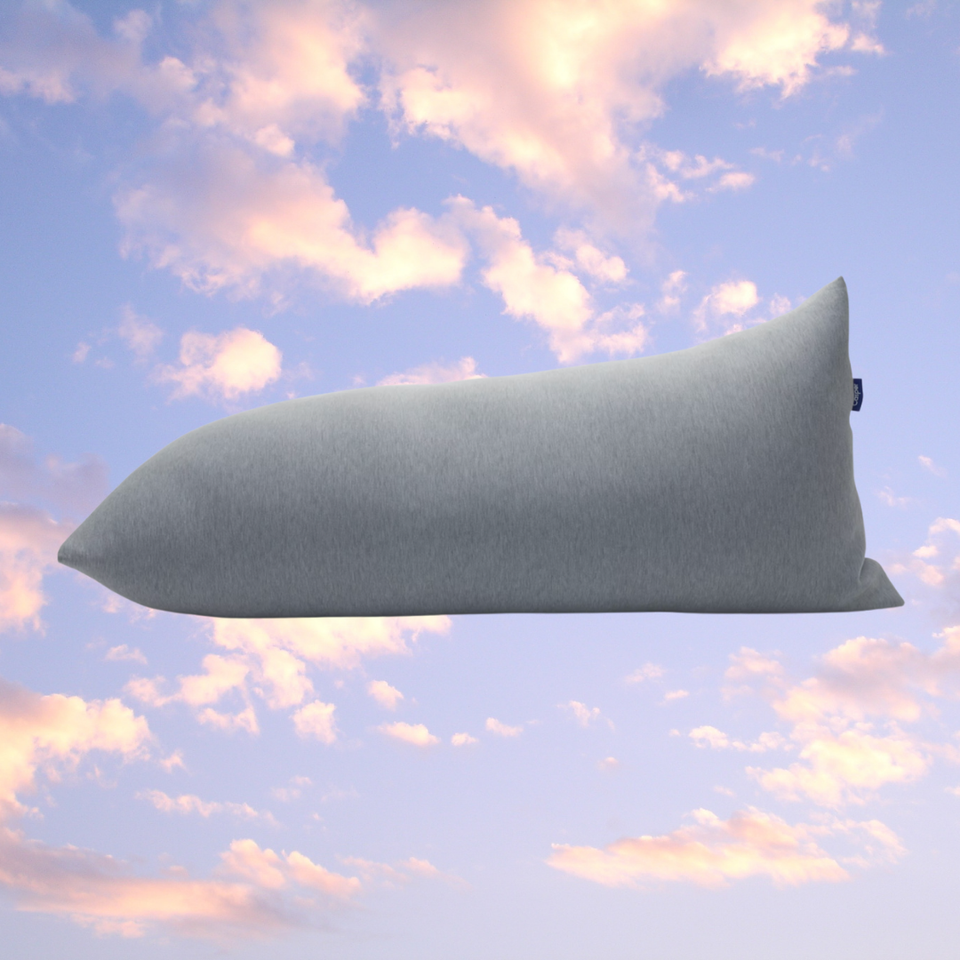 The Best Pregnancy Pillows