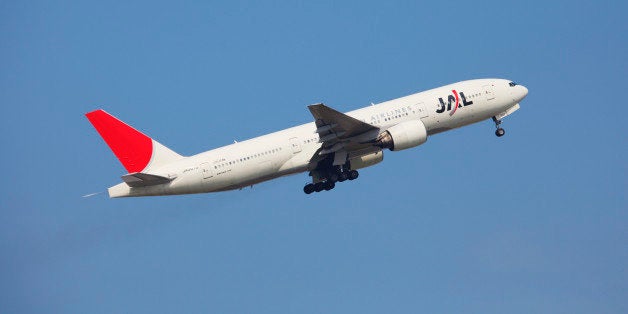 If you've searched for airfare recently, then you know, there are a thousand and one websites promising the, "guaranteed lowest airfare." If only that were the case.
Airfare changes hourly, sometimes minute-to-minute, so catching the, 'guaranteed lowest fare', 99.9 percent of the time, takes work and patience. Not a quick Google search.
So when is the best time to book airfare? Is there really a perfect day or time to book flights? In order to answer that, three things must be considered: Booking Window, Day and Hour.
The booking window relates to the sweet spot, or how many days out to book before actual departure.
The major airfare trackers, like Airfarewatchdog.com, rarely agree on much, but when it comes to the booking window, they are within about 10 days of each other's estimate, and I have to agree:
Domestic: Book, 47-57 days in advance.
International: Book 50-120 days in advance.
NOTE: While you can catch a low fare within the 30-day window, it can be very tricky, so if you can avoid it, avoid it. The best bet is start researching airfares at least two to three weeks before the booking window opens.
The following steps are a guide to the finding the perfect day and time to book a flight, from anywhere in the world.
STEP 1: Find the perfect flight, not fare. Begin the search by checking airlines referred to as 'low-cost' carriers--Southwest, Frontier, Ryan Air, Tiger, Spirit. These airlines almost always offer the cheapest fare, but because they don't use third-party or online brokers, you have to check directly with their website or call.
Once you've researched low-cost carriers, use a major airfare search engine like, Kayak or Orbitz, to pull fares from the major airlines into one place to use as a comparison to the low-cost carrier fares.
NOTE: Before settling on the cheapest flight, make note of what I refer to as, The Deal Breakers-- stops, layovers and extras. Is it really worth saving thirty bucks to sit in Dallas/Fort Worth for eight hours? Um. No.
At this point, you should have one or two flights in mind. Possibly, by the same carrier. If you haven't already, ALWAYS check directly with the airline for rates. Many of the major airlines guarantee the lowest fares when booking directly with them.
STEP 2: SET AN AIRFARE ALERT! Over the next two-four weeks, watch the airfares for your top two flights. You will most likely see the fluctuating pattern emerge. This can be done easily and effectively using an airfare alert. (You know that little annoying pop-up that you immediately close so you can see the flight search results? Yeah, that one. Use it.)
Airfare alerts are the lazy-man's way of finding the best airfare. When the price drops, you get an email. How easy is that?
Use the alert as a cue to watch airfare's price fluctuations closely. Once the fare only drops a by a few dollars, after a big drop the prior week, you have found what is most likely, the sweet spot.
STEP 3: Get ready to pounce...on Thursday at 2 p.m.! Just kidding. Kind of. In years past, airfare-gurus swore up and down, Tuesday was the best day, with the weekend being the worst. Last year, that magical day changed to Wednesday with the weekend still having the highest fare. This year, it's Thursdays, with Friday and Saturday also being a great time to buy. See the pattern. The Airlines are on to us.
So far, 2016 is trending toward Thursday-Saturday as the best days to book flights.
STEP 4: Strike Fast! If you catch a great deal, book it. You know after a few weeks of research whether or not you've found a great deal. Don't be greedy, book the flight. Even if the flight drops a few dollars the next week, once you hit a low, rates normally will not drop much further, so take it and run. Your sanity isn't worth the $4 extra you might save booking a week later. Note: Once out of the booking window from an all time low, chances are, the flight will only increase until departure. Also, if you start your search after the optimal booking window closes, immediately set a fare alert. If the prices drop, wait a week. but check daily. If on Thursday or Friday, the fares remain unchanged, or have increased, you may want to book, and move on.
Bottom line: If finding the lowest airfare is important, research and patience will prevail. Focus your search on Thursday-Saturday mid-morning to mid-day, then spot check Sun-Wed to see if your particular flight is playing by it's own rules. If you find a great deal, book it. Because, in the end, the only thing that's predictable about buying airfare, is that it's unpredictable.
Related