We're not all as lucky as Pippa Middleton to have the likes of Prince George walking our rings down the aisle, but that's not to say there aren't some just-as-stellar options out there! Traditionally, the ring bearer is a young boy close to the couple but, these days, wedding traditions have gone out the window so there are plenty of ways to mix things up!
Read on for some creative (and sweet!) ways to transport those rings to the altar.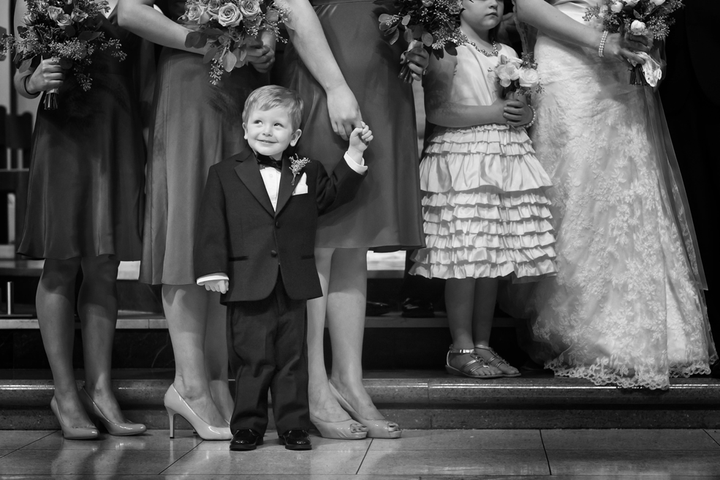 Of course, the traditional way to pick a ring bearer is to look for a nephew or close friend of the family. He doesn't have to be a relative, though! "Have a friend with a cute little guy and you want to honor her, but don't think she wants the responsibilities of being a bridesmaid?" questions Alex Chalk of Taylor'd Events. "Ask her if her little man can be your ring bearer! Sometimes your friend who is dealing with toddlers every day would prefer this over dress fittings and planning bridal showers."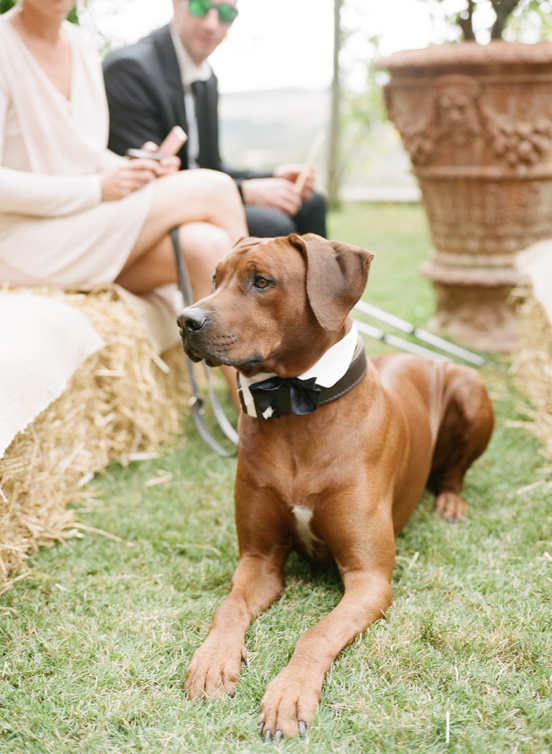 If you have a special fur baby in your life, then they're the perfect candidate for carrying your rings down the aisle. Give your four-legged friend a nice groom leading up to the big day and a shiny new collar so he's looking his sharpest for the best walk of his life! (I should note that cats don't seem to be too keen on this, so they're better left at home. Don't worry, they'll be waiting for you!)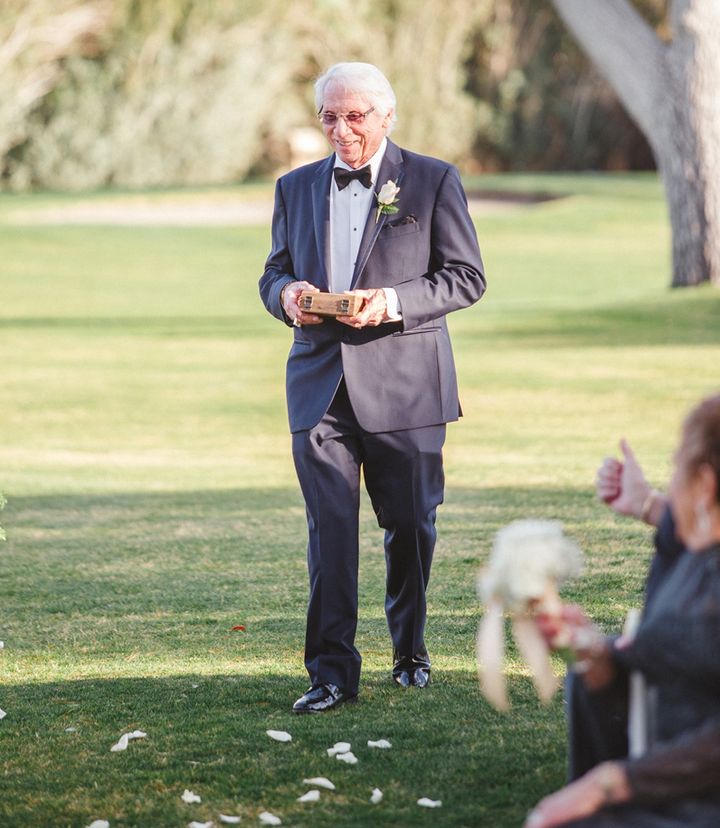 If you're looking to include your grandfather in the proceedings, why not have him carry the ring down the aisle? Not only will it mean the world to him, but there surely won't be a dry eye in the house. Bonus points if your grandma plays the role of flower girl as well – talk about a cute couple!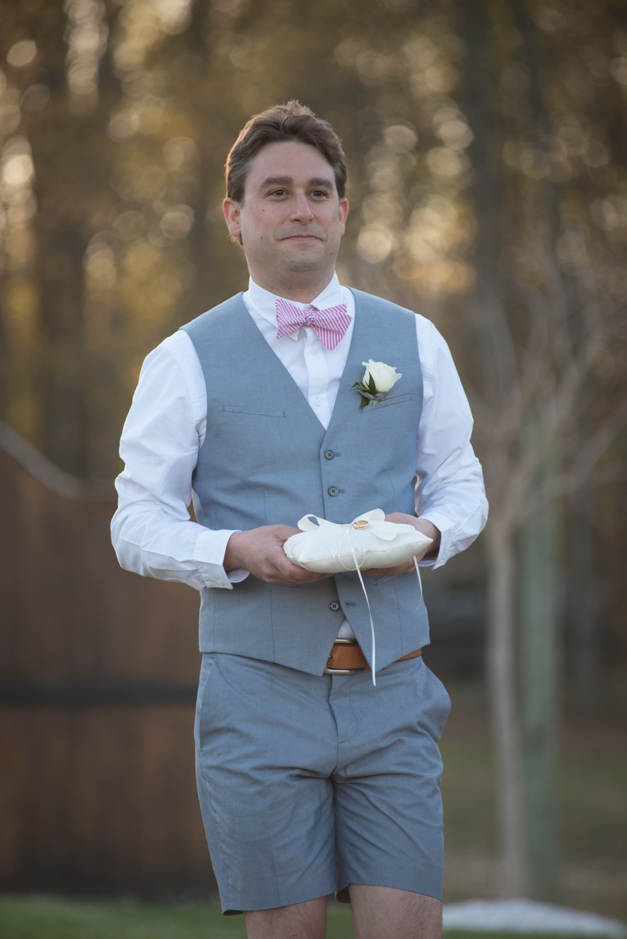 When in doubt, get one of your pals to fill in the position as ring bearer. This is great for couples who are hosting an adults-only celebration, as well as any cheeky pair that wants to throw in a few gags to keep their guests on their toes.
There are plenty of options to get your rings down the aisle, so take some time and think about who really is the best choice for your special day.
Amanda Zack is a proud millennial and wedding PR specialist with OFD Consulting, based in Richmond, VA. She also serves as a Public Relations adjunct professor at her alma mater, Virginia Commonwealth University. Inspired by the power of words, she is an avid storyteller with a love for animals, weddings, and anything else that elicits a smile.
Related
Popular in the Community