"A man may fulfill the object of his existence by asking a question he cannot answer, and attempting a task he cannot achieve." -Oliver Wendell Holmes
Many people ask how I became passionate enough to find my calling at such a young age. They often say that they feel unfulfilled. Many are willing to change careers and even have the courage and drive to do so, but they lack the vision. They become paralyzed because they aren't sure where their passion lies. In short, many people don't seem to know what they love. The question, "Where do I go from here?" is asked quite frequently.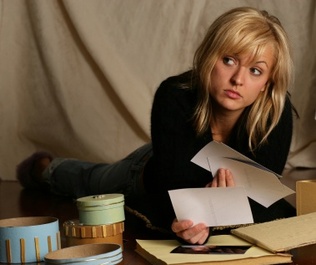 So where do I go from here?
I don't believe there's a single answer. However, there is usually something that feels comfortable, which likely represents the natural next step in your journey, or at least a clue to it. For some, that may mean applying to graduate school or striving for a promotion at work. But sometimes, what at first seems comfortable can quickly feel very uncomfortable. When that happens, we berate ourselves by constantly resisting that feeling of uncertainty. Yet the solution often becomes apparent when we allow ourselves to ask a simple question, "Where do I go from here?" Of course, it often feels strange to think about what you want, but doing so really is worth those few seconds of discomfort. In that process, you are trusting your intuition and releasing the external pressure that keeps you boxed in along a single, winding road. Just imagine where your mind may lead you!
Feel uncertain? Take two action steps instead of aspirin: ask questions and free your imagination.
Today, I've reached a crossroads in my life. For many years, I've been determined to write and then publish a book. Now that Perseverance is out, I'm focusing my efforts on what that accomplishment actually means to me. It's clear that the publication of Perseverance represents the end of one chapter of my life. In fact, the book has been a part of my identity for more than four years. Thus, it will soon be time for me to define that next chapter. Right now, I'm not sure where that installment will take me, which is exactly why I'm exploring my options. But along the way, I'm learning as much as I can.
You could say that I'm passionate about discovering my next passion.
For instance, I signed up to take a daylong creative play workshop, which is certainly something I have never tried before. Because of that, I wasn't sure if I would even enjoy it. But while enrolling in the workshop was something I believed that I would not do normally, I did it anyway--and I loved it! I also took an online course about dreaming, Mondo Beyondo, and that experience really freed me to explore my imagination in new ways and meet incredible friends who were doing the same thing. I became interested in online workshops through Aby Garvey's Simplify101 Workshops. Each one is empowering and allows me to explore something new about myself and my passions.
I take all of these classes just to gain new and unique experiences. I realize that I might not enjoy them all, but then again, I just might. Now, I'm doing as much as I can to learn about the parts of myself I've never explored. Eventually, I hope this learning process will help me define that next chapter in my life.
If you'd like to do the same, consider this:
Give yourself permission to exit your comfort zone. Explore pursuits that you might not be good at, may well have never tried, and might not even like.
Try low cost or free online classes. Thanks to the Internet, you can learn how to do just about anything online. Most online courses offer a few free classes that will allow you to get your feet wet.
Go with how you feel. If you try something new and hate it, then it's not right for you. But if you try it and love it, well, you may have just stumbled across your calling!
Related