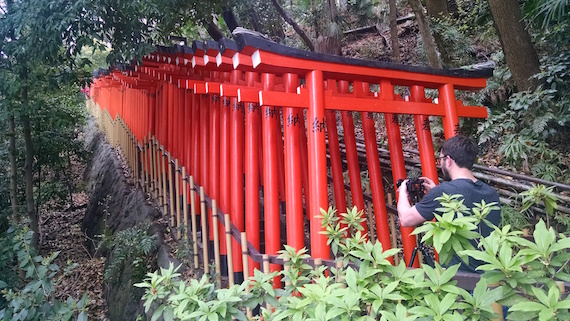 "Never stop pursuing that which sets your soul on fire." - Anonymous
This quote acts as my guiding force - I believe life should be lived with as much passion as possible. But for a long time, I lived without passion. Maybe you've found yourself in this situation. Maybe you see passionate coworkers, or you read articles about people pursuing their passion with singular focus. They say things like, "I jump out of bed in the morning excited to go to work," or "I never know the time or the day because I'm so entranced by my job."
And you think, "There's just nothing that electrifies me like that. Jumping out of bed in the morning? No way."
This was where I found myself in 2014.
I had a good degree, and an MBA, and worked for a prestigious organization in the sports marketing industry. I watched creative, inspired coworkers accomplish incredible goals on a daily basis. They were so fired up about what they did, and I so admired them for that; but I was also saddened. Why didn't I feel the same way? Why couldn't I muster up the same passion day in and day out?
And it wasn't just my company. I remember a Saturday night in Manhattan spent with friends. My buddy looked at a work email and shouted in fiery joy. His company had just scored a major deal, and he reacted as if our alma mater had beaten its rival in the last seconds of a thrilling college football game. "Are you kidding me?" I thought.
I looked up to this friend, in awe at his ability to attack the day every day. I became determined to find something that would make me feel alive like that.
But where to start? How do you find a passion after years of not having one?
For me, the answer was in a simple list. I came up with the idea to start writing down anything -- and I mean anything -- that put a smile on my face. Anything that even remotely interested me. I did this for weeks.
The list was eclectic, including things like "Dave Matthews Band," "cityscapes and skylines," and "sunny days." How I Met Your Mother gave me 30 minutes of happiness every week. Suits gave me an hour. Epic photos of far away places made the list, as did comic books.
From there, I turned into a mad scientist, making giant diagrams with sticky notes on the walls of my apartment filled with ideas of what could actually be my life's calling. I did this for months. I don't know what the clicking point was, but one day it all started to dawn on me. Almost every item on the list had connective tissue -- they were all different mediums of storytelling...
It has been a year and a half since I quit my job and began to pursue travel photography and writing. In the near future, I'd like to learn video production, and fictional storytelling beyond that. Recently, I told a friend that there didn't seem to be enough time in the day for all the things I wanted to do, and she responded, "such are the problems of being multi-passionate." From passion-less to multi-passionate in two years. When I look back at what got me to where I am, I realize it all started with that list.
There's obviously more you can do to find and pursue your dreams. But it's a start, and the hardest part of any journey is just getting started. So I offer this simple advice for those of you looking to find your passion: make a list. And then, maybe soon, you'll be pursuing that which sets your soul on fire.
Related