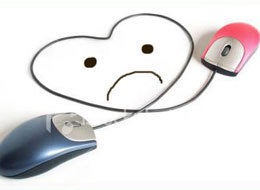 The religious Jewish dating scene is severely broken. In the secular world men and women date by meeting each other at co-ed institutions like school and University or at events like parties and weekend getaways. They begin to date and the relationship unfolds gradually and organically as they get to know each other better over time. This is not to say that all things are hunky-dory. There are major problems in this model, like the fact that pretty girls and overtly successful guys are going to get noticed over those with quieter and subtler virtues. Likewise, sex has come to play such a prominent role in secular dating that couples get to know each other physically rather than emotionally, creating distance and a lack of real intimacy in relationships.
But in the religious world where dating is so often dependent on third parties making introductions, young men and women are at the mercy of others to meet a potential spouse. Those third-parties are often professional matchmakers or friends who set them up. The flaw in this model is that first, it disempowers men and women from meeting directly and creates instead a dependency on those who are not principals in the dating. Second, professional matchmakers often treat their occupations as an impersonal job and take no real interest in their clients. Third, it involves so much work. Since a matchmaker is making an introduction to someone you've never met, you have to make the effort of finding out more information about the person in question. Fourth, none of this is terribly romantic. It all seems highly unnatural, even tiring. Very often these introductions are done arbitrarily and almost randomly. You're a girl, he's a guy. You have a pulse, he has a pulse. So a mutual friend thinks, 'Wow, what a great match!'
What often happens, therefore, in the religious dating world is that it becomes a game of trial and error. Since people are introducing you almost randomly and without a lot of personal information to justify the introduction, you decide to go out anyway on the off chance that it might work. And even if it doesn't, at least it will teach you about what you're not looking for.
But the more you date, the more desensitized you become. Men and women slowly lose their mystery. You're overexposed to something that's supposed to be just a little outside your reach, thereby inviting you to cross over to the other side. After a while, you've dated so many people that not only do they become a blur, but you're reduced to using the most superficial criteria to distinguish them. 'Oh good, this guy is taller than the last few guys I dated.' 'Oh no, she has very thin eyebrows. It looks like she made them with an eyeliner.'
Because of these flaws in the religious dating mechanism, we're beginning to see something that the orthodox Jewish world expressly preaches against: people dating for as many people as possible and choosing superficial criteria like looks and money by which to choose a spouse, getting married much later, and consequently having much smaller families just when the Jewish people are hemorrhaging large numbers to assimilation and really need more kids.
And the matchmaking system is getting worse in our time for a number of reasons. First, the orthodox Jewish community has exploded and the numbers are now enormous. With so many men and women looking to get married and so few matchmakers to assist, the system is buckling under the load. These huge numbers might have been remedied by internet matchmaking, which has worked well in the mainstream culture with companies like Match.com and even JDate claiming thousands of matches. But orthodox Jews are suspect of online dating, due to its reliance on superficial items like photographs and because of its casual dating reputation. Also, those who have profiles on internet dating sites are often treated as though they are desperate.
This issue bothers me greatly, not only because I am raising six daughters, thank G-d, within the orthodox Jewish world, but because one of the principal Jewish contributions to the culture is the sanctity of marriage and the strength of family. You would expect these qualities to be most pronounced in the religious Jewish world. But if we don't address this crisis soon, we will no longer be known as having a superior dating system that leads to blissfully happy couples.
I do not propose to remedy this problem in a single column, but here are some suggestions:
First, the religious Jewish community must immediately set up a professionally run matchmaking organization, administered by top professionals, whose purpose it is to gather profiles of nearly every man and woman who wants to get married and to employ leading relationship experts to email one person per week who may be a potential match. For this to happen, the stigma of providing details to professionals must be obliterated by rabbis giving sermons in their various communities encouraging all to participate and send in their details. Yeshiva and seminary heads must sign on if this is to work. If the orthodox community succeeded in getting nearly every man and woman in Yeshiva and seminary to register for Tay Sachs tests, surely they can get them to register for a potential match. The service will of course be highly confidential.
Second, part of the religious Jewish education at all seminaries and Yeshivas should be that by the time men and women reach marriageable age they should focus not only on getting married themselves but on introducing their friends to potential marriage mates. In effect, the religious Jewish educational system should make every young man and woman a matchmaker in training, thereby vastly expanding the matchmaking pool.
Third, the religious Jewish world has to rethink the separation of the sexes. To be sure, my daughters are raised to be in a single-sex environment up until marriageable age. And even my daughter who has reached that age continues in a religious women's college with limited exposure to men. And yet, logic would suggest that once they are ready to marry, men and women should be afforded some outlet to meet one another in educational forums like classes, lectures, or working together on a charitable project. It is an open secret that in the world of Chabad many matches result from the Lubavitch summer camps where, although the male and female counselors work separately with boys and girls, there is still overlap and after bumping into each other over the course of a summer, a great many begin to date. Likewise, I sporadically offer lectures geared specifically at Yeshiva men and seminary women of marriageable age who are afforded an opportunity to meet in a dignified setting that does not feel forced.
What we should stay away from are forums like Speed-dating, something that is bad for both secular and religious singles. After all, given the utterly superficial dating scene we are witnessing in the modern world, will it really be remedied by giving men the opportunity to date twenty women in a single night?
Rabbi Shmuley Boteach's daily national radio show on 'Oprah and Friends' can now be heard on Sirius 195 as well as XM 156. His upcoming book, 'The Kosher Sutra,' will be published in January.