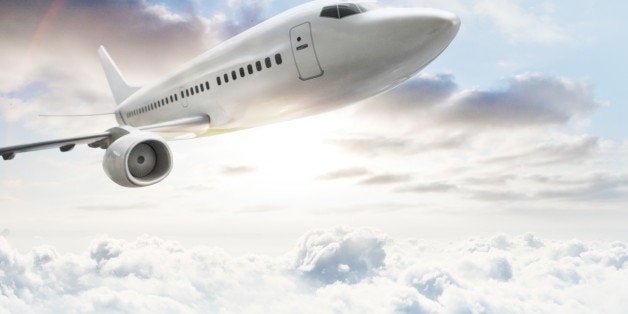 The most prominent finding was an apparent preference for international destinations on the North American continent -- specifically Mexico, the Caribbean and Central America, where roundtrip airfares have dropped an average of 8 percent.
The second revelation was that, even though the overall cost of a roundtrip flight to Europe is 6 percent higher than last summer, European destinations such as London, Paris and Rome remain popular with American travelers. In fact, 13 European destinations made it into Fly.com's Top 50.
This got us to thinking. New routes from carriers like Alaska Airlines, Delta Air Lines and Southwest Airlines will help keep prices low to Mexico and the Caribbean, but how can travelers still get to Europe on a budget?
Here are our top five tips:
#1: Pick Destinations That Are Less Obvious
Of the 13 European destinations in Fly.com's Top 50, only flights to Athens (Greece) and Dublin (Ireland) were down in price compared to last year. While not necessarily an obvious choice for a European vacation, both cities offer huge appeal to tourists. Ireland has beautiful coastlines, quaint villages and lots of history (including castles that you can sleep in), and Greece boasts plenty of sun, sand and sea perfect for a summer vacation -- not to mention a gorgeous and unique archipelago.
While a nonstop flight can be hugely appealing, it will come with a higher price tag. However, if you are prepared to extend your total travel time and break up your trip into two parts, Europe's cheap budget airlines can save you a bundle once you have crossed the "pond." For example, Ryanair can get you to most of Europe for about 20 euros one way.
#3: Select Your Airline Carefully
A direct flight from New York's JFK airport to London's Heathrow can vary by as much as $400, depending on the airline you choose. While you may have brand loyalty to U.S. carriers, or immediately think of national carriers like British Airways for flights to England and Air France for flights to France, less obvious airlines such as Iberia could be the most financially advantageous. They may also be part of the oneworld alliance, in which case it is still possible to earn miles and tier status on eligible flights marketed and operated by any of the alliance's carriers -- not to mention redeem rewards across the network as well.
#4: Choose the Right Airports
It is not just the choice of airline that can influence price, but also the choice of airport. For instance, England is well known for its exorbitant aviation taxes -- some of the highest in the world. As these taxes are calculated by, among other things, distance flown, it can sometimes make sense to fly into another European country first and then take a connecting flight into one of England's smaller airports like London Stansted, Gatwick or Luton (as opposed to the more expensive London Heathrow).
Sign up for emails, newsletters and alerts from major airlines, as well as the European budget airlines and travel websites like Travelzoo. This will help you stay abreast of airline fare sales. Or if you have a specific travel window that you have to keep in mind, try tools like Fly.com Fare Calendars, which show you the cheapest days to fly.
Michelle Erickson is the director of public relations at Fly.com and is based in California. A British native, Michelle has lived on three continents and is an avid traveler.
Related