Now, thanks to this shirt-folding hack from lifestyle expert Elizabeth Mayhew and the "Today" show, that pile of uneven, half-folded tops just got a little easier to deal with.
To achieve retail-quality folded shirts, all you need is a bit of practice and that stack of magazines in the bathroom you haven't opened since 2009.
Of course, if that seems too time consuming, you could always go the ninja route.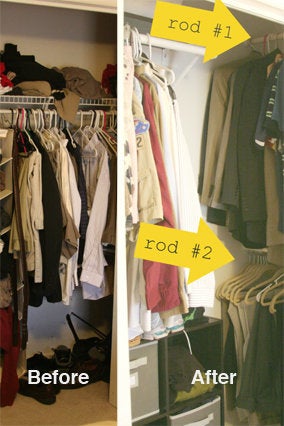 Organizing Hacks for Your Tiny Closet