 So you spent the day at a networking event, mingling with people who work at your dream company or in your dream industry. You showed them how charming and competent you are, exchanged contact information, and everyone went home happy. However, this is only the first step of your journey towards a job or internship. You can't kick back on the couch after merely passing out a few copies of your résumé and expect employers to come knocking down your door with an offer in tow.
Her Campus talked to career experts to bring you four awesome tips for how to follow up with potential employers after a big schmooze.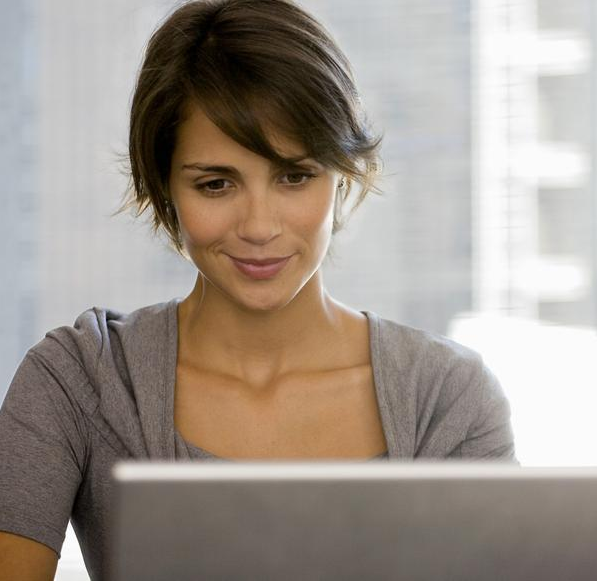 Don't hesitate! Vicki Salemi, founder of Career Boot Camp for College Grads, recommends contacting a potential employer right away, while you're still fresh in their mind.
"There's no such thing as too soon," Salemi said. "If the recruiter gets an email an hour later, they're not going to dismiss you from the candidate pool. Just be careful not to come off as too eager." So while three emails in one day may be pushing it, one is definitely encouraged!
If you can't get to your computer right away, there's no need to fret! Salemi says that ideally, you have 24 to 48 hours to get in touch with whomever you just met. After hour 49, though, your chances may drop.
According to Salemi, the longer you wait, the less interested you appear to prospective employers. "Other candidates have probably already beaten you to the punch and sent their note long before you did," she said.
So don't put it off! You have nothing to lose by initiating contact and showing just how truly interested you are in the possible opportunity, whether it be a job, an internship, or just adding another person to your network.
Call us old-fashioned, but there's no harm in physically picking up the phone and calling someone. Tom Dezell, author of Networking for the Novice, Nervous, or Naïve Job Seeker, says that the phone is his favorite method of communication. It's more personal than an email, that's for sure!
It's likely that the person won't answer, but no worries! Just jot down a little script in case you get their answering machine. Your voicemail should sound something like this:
"Hello [insert their name], this is [insert your name], and we met at [insert the name of the event] yesterday. I just wanted to follow up and tell you that it was a pleasure to meet you, and I really enjoyed talking with you last night. If you'd like to call me back, my phone number is [insert phone number here]. Thank you so much for your time, and have a great day!"
Since this is such a personal method of communication, they may or may not call you back. "Not responding [to a phone call] does not always mean a lack of interest," Dezell said. "People are very busy!" So if there's no response, don't sweat it--just remember to send an e-mail their way!
For those of you who tend to shy away from the telephone, you're in luck, because an email can also do the trick. Salemi recommends a brief message, because employers are busy. The goal is to remain fresh in their mind "with your name and brand," Salemi added.
According to Dezell, in your email you should state why you're interested in the company. He suggests that you should also explain how learning about the company at the networking event made it clear to you that this opportunity is just what you need to learn more about your specific field of interest.
In order to formulate the perfect follow-up email:
State your interest in the company and say that you enjoyed meeting with the recruiter -- it may sound like an obvious thing to mention, but you'd be surprised at how many people forget to add in this crucial detail!
Add something that reminds them why they should be interested in you. Salemi says it should be a few brief points, similar to what you would put in a cover letter, like how your previous internships would make you an excellent candidate.
Make a connection and draw on something light that you discussed with them at the event. Whether it was a recent trip to Florida or the latest episode of The Bachelor, Salemi recommends adding in something fun or a shared interest that distinguishes you from the other candidates. But if you didn't have time to make side conversation, don't sweat it! Mention something that you were wearing that made you stand out of the crowd (a bright colored suit or a bejeweled pin), or anything else about your physical appearance that might make you stick out in their mind to jog their memory (but isn't awkward).
Finally, create an auto signature with links to your Twitter, LinkedIn, professional blog, or any other website that you would want the recruiter to see using a service like WiseStamp. Although Salemi adds that they may not have time to check them all out, it just looks professional. And if they do take the time to click the links, "your professional headshot and information will put you one step ahead of the candidate who doesn't have it," she says.
Here's what your end result should look like:
Hello! It was a pleasure to meet you last night at [insert event name]. I sincerely enjoyed talking with you about your career, and I'm so glad I found someone who is as passionate about [insert topic of your conversation here] as I am.
As I told you yesterday, I'm incredibly excited to launch my career after graduation, and I look forward to the possibility of working with your company. Thank you again for your time!
Welcome to Job Hunt 2.0, collegiettes! Sending a quick tweet the person's way may seem out of the box, but it shows employers that you're socially and technologically savvy -- it's concise, friendly, not too overbearing, and a great way to stand out of the crowd.
Just be sure to check your Twitter feed first, Salemi suggests. "Is your brief bio professional, as well as your recent tweets?" she said. "Ensure your profile also has a photo -- yet another way to stay top of mind."
Here's an example of what you should send out:
@potentialemployer: It was a pleasure meeting you today at [insert event name]! I loved learning about [insert company], and look forward to hearing more about it in the near future.

Click here to read on and find out what to do if you don't get a reply!
Calling all HuffPost superfans!
Sign up for membership to become a founding member and help shape HuffPost's next chapter