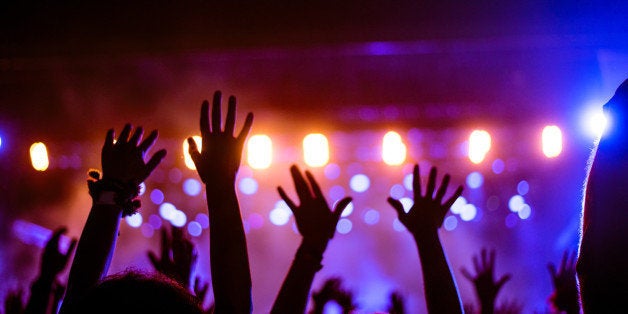 It plays out like a scene in a movie: You pack your things and hit the open road with the hopes of reaching out and touching fame, fortune and glory--if only for a moment. Following your favorite band across the country is certainly an adventurous pastime, meaning it can also get expensive pretty quickly. But with a little knowhow and the hook-up with some cheap tickets, you can pull it off and still have enough in your wallet to get home. Here's how:
Strategize carefully
Following a band across the country shouldn't be done on a whim--otherwise, you may run out of gas, get stranded, or show up to a sold-out show empty-handed. Before you hit the road, you need a plan.
Snag those tickets - for cheap!
The concert tickets should come first, and CheapTickets makes it easy to get into your favorite band's shows without hurting your wallet. Your safest bet may be starting in your hometown. For example: If you're a Carrie Underwood fan hailing from Jacksonville, FL, grab tickets to the first stop of her tour for $68. Then, it's only a short jaunt to Duluth for the second show. Repeat this pattern until you've had your fill of Ms. Underwood's sultry crooning.
Pick your plane, train or automobile
Transportation's just as important as the concerts themselves. Do your research and see if a cheap car rental or a cheap flight is a better fit for your touring aspirations. You're not stuck with one or the other throughout the entire duration of your tour, unless you drive your own car.
Budget well --you'll need that money later
Life on the road can be filled with all sorts of unseen expenses. You'll likely end up needing a last-minute hotel room in a strange city at least once. But if you budget accordingly and plan your hotel stays in advance, you'll have plenty of cash left over for any proverbial bumps in the road.
Set aside some cash for (a little) frivolity
Let's face it--no matter how many band t-shirts you already have, you'll probably be aching to pick up some new merch. So get yourself something that'll help you remember this experience! And besides, all budgeting and no play makes for a less-than-stellar trip.
Eat smart
You'll need lots of energy for traveling, cheering and dancing your butt off, so make sure you can afford to eat enough. If you're worried about your food budget, grab a few boxes of granola bars and other snacks before you leave home to cheaply tide you over between meals.
Pack light
Unless you're hitting the road in a caravan, you'll want to pack light. Even if you plan on touring for a few weeks. This is doubly true if you're flying, so don't bring anything more than a carry-on bag. If you need to wash your clothes in a pinch along the way, your hotel room's sink or tub is the way to go. But if you're feeling extra fancy, there's always the laundromat.
Don't forget that camera
Following a band on tour is probably a once-in-a-lifetime adventure, unless you plan on becoming Beyonce's personal assistant. So remember to have fun, make great memories, and update your Instagram often--you know, to remind everyone of how jealous they should be.
Popular in the Community