Blueberry season is fleeting, and it's a true crime when the season's end prevents us from eating the antioxidant powerhouse all year long. We want blueberry muffins in the dead of winter, blueberry pies at our Thanksgiving table, and blueberry smoothies every morning of our fragile little lives.
Sure, you can buy frozen blueberries, but there are two problems: they're expensive, and they're often wrinkly, tiny and just plain terrible. The best solution is to freeze your fresh blueberries right now, while they're still in season. But if you've ever tried to wash your blueberries and throw them in a freezer bag, you probably ended up with a rock-hard slab of blueberries, stuck together and impossible to use.
We've got a solution. It's a time-honored, simple technique for freezing berries that'll never clump together, but rather turn into gorgeous little marbles of deliciousness, ready to pour out and measure beautifully. You'll be happily spooning out single-servings of blueberries all winter long. Follow the steps below, and watch the video above to see how it's done.
HOW TO FREEZE BLUEBERRIES
Wash your fresh blueberries in a colander.

Pour the wet blueberries onto a cloth towel, and dry them thoroughly. Important: They must be COMPLETELY dry.

Pour the dry blueberries onto a parchment-lined baking sheet.

Place the baking sheet in the freezer for at least 3 hours (or up to 24 hours).

Transfer the frozen blueberries into a freezer-safe, plastic zipper-sealed bag. They'll be good in your freezer for up to a year!
Video shot and edited by Eva Hill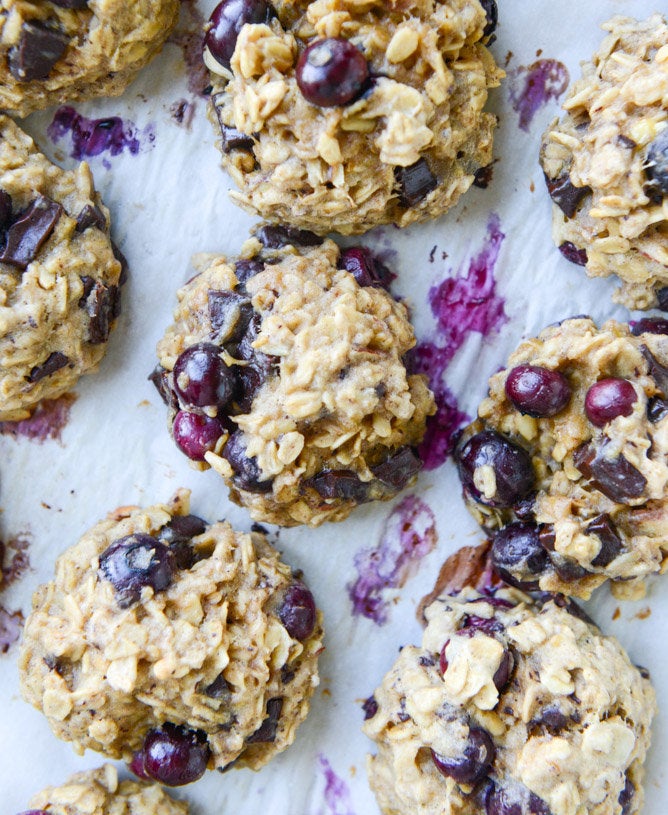 Blueberry Recipes
Popular in the Community