Just when you thought eggs couldn't be any more incredible or edible, a video emerges forth from the Internet ready to scramble your whole belief system.
And as if to vouch for its significance, the video below was posted to Instagram by not one celebrity chef, but three -- Anthony Bourdain, Eric Ripert and Jose Andres -- all claiming it as the singular way to fry an egg.
It's called the Olive Oil Fried Egg, and a representative told HuffPost that it's served at many of Andres' restaurants as it's his favorite way to fry an egg.
The three aforementioned chefs were in Puerto Rico participating in the first annual Dorado Beach Culinary Getaway, where Bourdain, Ripert, Andres and Jose Enrique show off their best tricks.
To do this one, Andres lays a cracked egg into a saute pan that's been drizzled with four tablespoons of olive oil and brought up to medium-high heat. He then tips the pan so that the oil pools together at the edge of the pan, and spoons the oil over the yolk until the egg is fried into a crisp roll.
He demonstrated it for the New York Times a few years ago and explained that he'd been trying to find the best way to fry an egg "my whole life." He loves this method due to "the humbleness of the dish. Why do you need to do anything more complex?"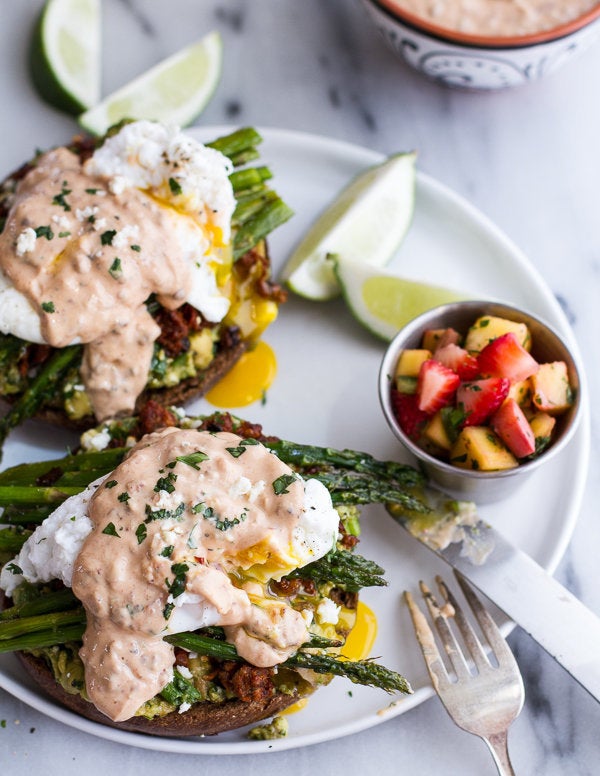 The Best Egg Recipes