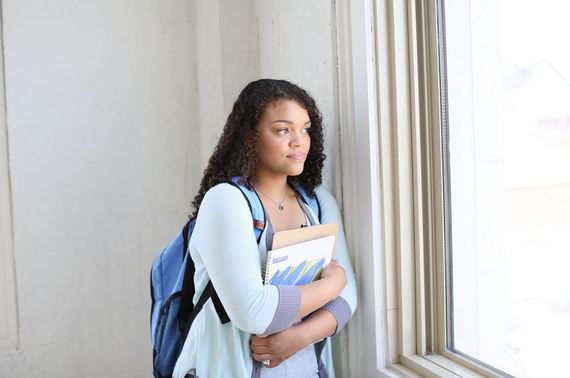 It's no mystery that a college education isn't always enough to land you a dream job. Out-of-classroom experiences are vital to building a well-rounded education and many colleges and institutions are catching on. In fact, some programs note experiences like internships or study abroad programs as requirements for graduation. But these experiences, while important, can be costly and are unlikely to be covered by typical scholarships or financial aid packages.
As students compare colleges and start applying for financial aid and loans, they often take into account tuition, fees, room and board, but forget to incorporate the costs of things outside the classroom. At the very least, these costs include books (the average college student spends as much as $1,200 each year on textbooks) and equipment costs for art, music and science classes.
Beyond those basic expenses, life-changing outside-the-classroom experiences, like unpaid internships, study-abroad trips and grad school, add huge amounts to overall student debt. In fact, the costs associated with these can often prevent students from exploring them altogether.
These costs add up quickly. According to a recent study my company, UChic, did in partnership with Toluna Quick Surveys, the majority (52 percent) of students currently in college report accumulating up to $14,999 in debt from other college related expenses, not including tuition.
Despite the costs associated, these experiences give students an important leg up once they leave campus. These experiences - whether they be study abroad in another country, an internship in another state or community service in your own backyards - help cultivate intangible skills that are hard to teach in a classroom and can help you discover your true passion.
Beyond the benefits of hands-on-experience, students have the opportunity to make strong connections that they can rely on when it comes time to find a job. These connections and mentors can help you determine the right path, inspire you to push yourself, provide that ever-important reference letter or even connect you with your dream job.
Additionally, these experiences will give you a huge leg up in the working world. Employers are looking for entry-level candidates who already have leadership experience and many are looking for at least two internships.
Because these experiences are so valuable, I always recommend saying yes to any opportunity and figuring out the finances later. Worried about where the funding will come from? There are a surprising number of ways to fund whatever experience you find.
Scholarships and grants are often available through schools or community programs, like Rotary clubs, and they typically don't require you to pay them back. But those aren't the only avenues. For example, our 1000 Dreams Scholarship Fund help fund those critical out-of-classroom experiences and expenses that change lives.
Crowdfunding is an unconventional way to raise funds for an out-of-classroom experience, but sites like GoFundMe are a great way to ask friends and family for a small level of support to help you achieve a much larger goal.
Be sure to reach out to your college advisor or guidance counselor. They can help you find sources of funding you may not have thought of before, help you sort through deadlines and even refine your applications. It's never too early to apply for scholarships - whether you're a freshman in high school or a senior in college, there are funding sources available to you.
Calling all HuffPost superfans!
Sign up for membership to become a founding member and help shape HuffPost's next chapter