The biggest excuse for not traveling more often is because we think we don't have enough money.
Chances are slim that you'll win the lottery, strike it rich in a hot technology IPO, or have trust funds waiting for you to cash in. Most of us are in the grind of earning and burning with no end in sight. We compartmentalize our dreams of travel into once or twice a year and no more than one or two weeks at a time. But we yearn for more. We want to see the world, but we think we just don't have the means to do it.
Here's the thing that I've learned about traveling around the world: Travel isn't a luxury just for the rich and frivolous. Travel can be a beautiful reality for anyone who wants to make it so.
There are people of all demographic backgrounds traveling the world on a wide range of budgets. If the lack of money is stopping you from achieving your travel dreams, with a little flexibility, creativity, and resourcefulness, you'll be able to live your travel dreams on any budget.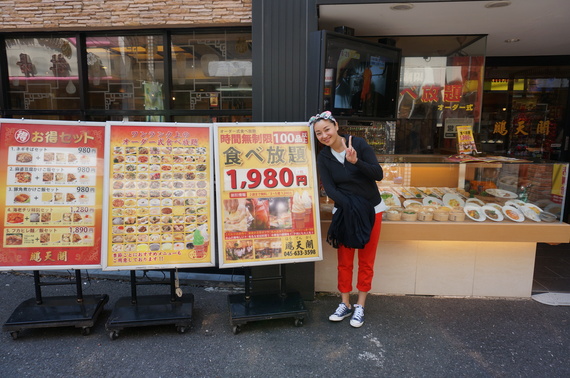 Let's take a closer look at how we can solve the money problem to let ourselves and our families get out and enjoy all the world has to offer.
SAVE MORE

Set a savings goal.

How much do you plan on spending on your trip? Pick a savings number, set a timeline, and work to get there. For any savings account to work, you'll need to prioritize savings by paying that account first before your normal bills. For our five-month sabbatical, we spent about $25k on everything including airplane tickets, food, accommodation, schooling, shopping, etc. We saved for over a year to get to a position of being able to spend that much money on travel. $25k might seem like a large number, but that number was much smaller than what it would have cost to live in the Bay Area for those five months. In the end, we actually saved on living costs by traveling abroad.
Accumulate reward points.

If you're a frequent business traveler, you can get hotel points and airline mileage points that will help offset some costs for your personal travel. We were able to fly to Japan and Korea from China on mileage points for just about $100 in taxes (normal price would have been about $1000 per ticket). Similarly, I flew to Sydney and Bangkok for a solo week-long break on miles and less than $200 in taxes and fees (normal price for the ticket would have been approximately $2000). You can also accelerate reward point accumulation by signing up for reward point credit cards that offer big signup bonuses. I like the Chase Sapphire Card.
Cut your expenses at home.

Rent out your place on Airbnb, if it makes sense for the amount of time that you're away. If you're traveling for over a month or longer, temporarily suspend your cable and phone bills. Take your kids out of daycare or preschool and save on that month of schooling costs. When you're traveling, you'll also have other savings of not being at home including reduced electricity costs, heating and cooling costs, and gas for your car(s).
SPEND LESS

Go to countries where your money goes further.

If you're from the first world, take your hard earned money and travel to countries where your currency stretches further. Europe and Australia are expensive. Argentina and China used to be cheap, but not anymore. However, most of Central and South America, Asia, Africa, and the Middle East are cheaper to travel in than the West.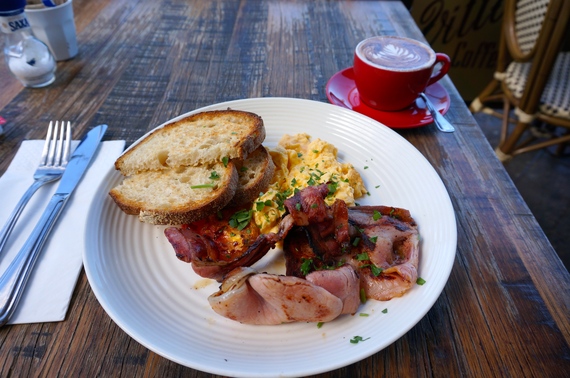 Find cheap airplane tickets.

Everyone on your flight paid different prices for the same flight. Don't be the sucker who paid top price. With some diligence, flexibility, and luck, you can find cheap flights to anywhere in the world. Use Kayak to scan prices. If you see a good deal, jump on it. If it's really good, don't hesitate, otherwise it most likely won't be there the next day. I've been able to book flights from Los Angeles to Lima, Peru for around $150 roundtrip and flights from San Francisco to Shanghai, China for less than $700 roundtrip. For a family of four, saving money on flights means significant savings on our trips.
Find cheap or free accommodation.

Hotels and all the different fees and taxes will kill any travel budget. Think about some different options for your stays. Airbnb has changed the landscape of travel and accommodations and we've been able to use it in over a handful of countries in the world with great success. If you're traveling without kids, hostels are always cheap and fun options. If you don't want to pay anything, check out Couchsurfing and make friends in the process. If you have a family and can do a longer stay, think about doing some housesitting. The options are endless. Find the one that best suits you and matches your budget.
WORK & TRAVEL

Work remotely.

Not everyone can do this with their work, but in our digital age, physical presence at work is becoming more and more obsolete. I've been able to work remotely for over four years and have been "showing up" to work through emails, phone calls, conference calls, instant messaging, etc. Once you're location independent, you can travel anywhere at anytime. Get your work done and get paid while you travel.
Work locally.

Can't work remotely? Try working locally (and legally). Find a short-term job at your destination. Do some local consulting. Teach English. Work at a local coffee shop. What you do at home, you can do abroad.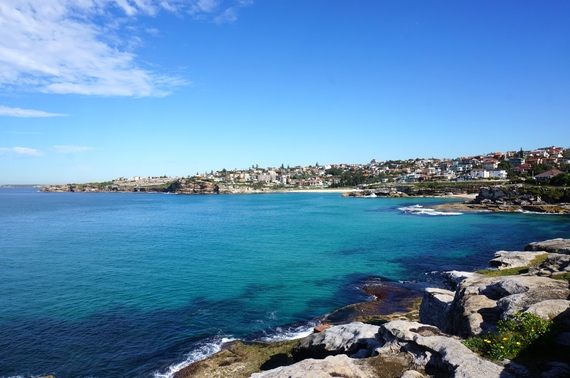 Start a location independent business.

Lots of people do this to sustain a long-term travel lifestyle. These businesses normally involve websites that generate income through a combination of advertising revenue, purchases, subscriptions, etc.
Go where your work takes you.

Going on a business trip to London? Take a week or two to visit other countries that are nearby. When I worked at a Chinese company, I would take frequent trips to China for work. Guess who was with me on most of those trips?...my wife and kids. You can mix business with pleasure.
Work in the travel industry.

Work as a flight attendant, work for an airline, or work as a travel writer. Get paid to actually travel around the world. My mother used to work for American and United Airlines before 9/11, and I would be flying first class between Hawaii and California for about $40 in taxes. If you really love travel, you'll make it your daily work.
FAMILY TRAVEL

Traveling with your family comes with increased costs, as compared to solo and couples travel. Families are doing this all over the world, traveling in their own ways at their own paces. They're able to sustain this lifestyle because they work while traveling. Here are a few examples of traveling families:
The Makepeace's of yTravelBlog - make money through their blog and other content products, currently traveling on a two year road trip around Australia with their two young daughters
The Miller's of Edventure Project- make money through freelance writing and technology consulting, currently on a seven year roundabout the world with four kids in tow
The Jones's of 27 Loops - make money as an entrepreneur in imported goods, currently on a two year adventure through a series of twenty-seven road trips throughout the USA with six kids and one massive RV and trailer
There's no one-size-fit-all solution to fund a travel lifestyle. You've got to find what works best for you, set some goals, and do everything you can to make it happen. If it's your dream, you'll make it happen and you'll realize that once you put in the work to achieve your dreams, the world will conspire with you to make it a reality.
What are some of your suggestions for solving the money conundrum to fund a travel lifestyle?

Originally appeared on LiveFamilyTravel.com. Images courtesy of the author.
Cliff Hsia is a father who is determined to live a better than normal life by traveling the world, slowly and purposefully, with his wife and two young daughters. He writes about travel, family, love, happiness, faith, and everything else that life throws at him.
Related