Proud New Yorkers finally have something in common with tourists, as both will go to unseemly lengths for a cronut. For the whopping 68 percent of you who are still unaware of what a cronut is, the trademarked donut-croissant hybrid was created by pastry chef Dominique Ansel of Dominique Ansel Bakery.
The pastry has been in such high demand that the bakery was forced to set a limit at two per customer.
Ansel recently sat down with Animal NY and revealed a new philanthropic offer. In an effort to support Food Bank NYC, Ansel is giving special treatment to any customer wearing this Crolanthropy T-shirt, who will then be allowed to purchase four cronuts instead of two.
All the proceeds from the sales of the $20 tee will go towards the Food Bank. That's an equivalent of 50 free meals to New Yorkers in need for the cost of one shirt.
Check out Ansel's entire interview above and click here to get your own Crolanthropy tee. Even with the t-shirt, you may still have to line up at 4 a.m. for a chance at a cronut.
Related
Before You Go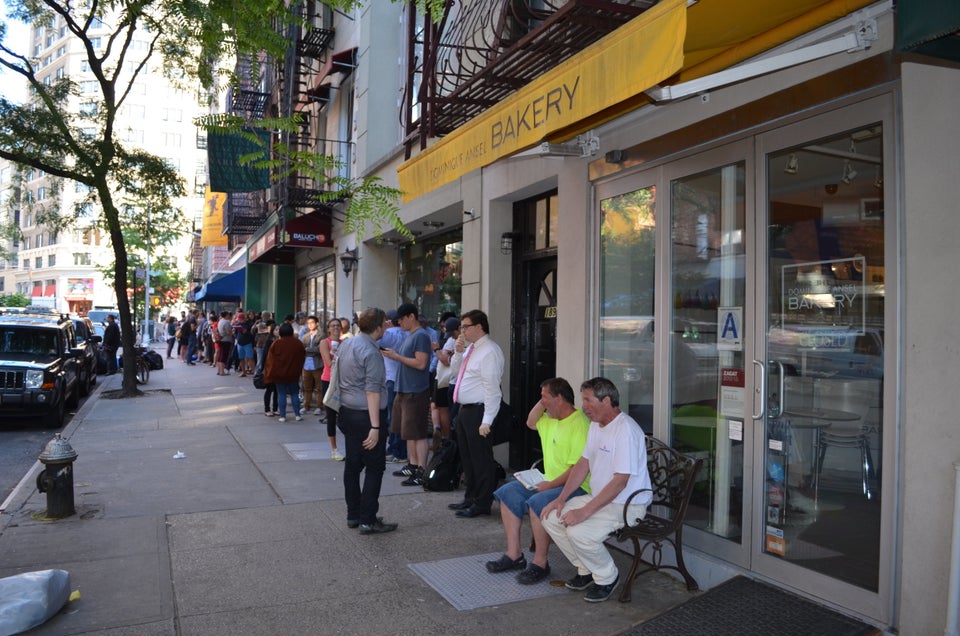 Cronut Craze Takes NYC
Popular in the Community