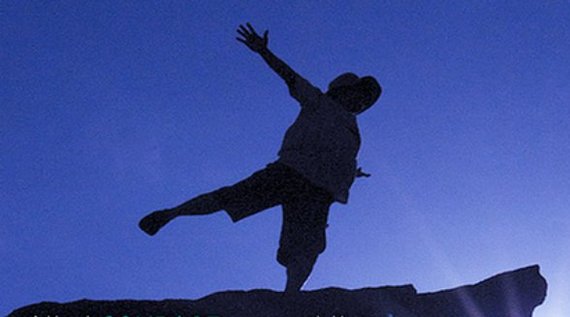 A clean slate and a brand new vision: the ideal result from moving beyond something that was ailing us is life or in business.
Often this cleansing - a clean slate - is over discussed at the start of a new calendar year. Many use New Year's as the only time to address or even begin to accomplish personal feats, challenging new tasks, or correction of flaws. It's often the only time people think about how move on to overcome obstacles, develop healthy habits, shed clutter, start new traditions, work on ourselves, and more.
When resolutions have come and gone, what is it that you still want to change in your life? Let me give you some examples of what I most hear from friends and clients:
I want to make more money
I want to be in a loving relationship again
I want to work less
I want to be free from anxiety
I want to be in good shape
I want my business to grow again
I want to stop watching my life pass by and start driving it
These are wants and they could all be great goals, no doubt. This list could go on for pages. The main difference between what is a dreamed goal and a new vision becoming reality is as simple as whether we feel ourselves in this new role or whether we only say and want the goal.
Another significant difference between dreaming and doing is what we clean off, what we stop doing, what we let go of in order to achieve the new vision.
First, what must we change? What must we let go of, stop doing, and stop talking about in order to free our mind and our energy to re-create the structure for a life that supports our new vision?
Second, are we dwelling on our vision as if we already live the life we envision? Let me explain... If I say: "I want to be in a loving relationship again":
Have I first done the self work?
Have I been aware of and accountable for the things I do that hurt others?
Am I consciously changing my behavior?
Do I envision myself in a loving relationship, happy and vibrantly living live with my partner?
It's easy to say yes to those, but I challenge you to think more on this. In this scenario, am I envisioning serving my partner rather that thinking of what I'll get out of a relationship? Am I finding the good in my partner and showing appreciation for that? Am I avoiding being selfish and critical?
Think forward, as if you are watching a movie you are in. How are you behaving? What is your energy like?
Now, I could take business, money, health, growth, family, etc. and do the same analogy for each one. My point: goals are great, but change, vision, and visualization make the difference between a dream and reality.
I authored a guide to ReCHARGE, ReFRESH & ReIGNITE Your Life, and give it free to everyone. I call it a ReBOOT for us humans. While the document is titled for entrepreneurs, the process and the premise apply to any adult.
Here are some quick tips to jumpstart change your life:
FEED YOUR MIND AND EXERCISE POSITIVE FOCUS EACH MORNING
BEGIN EACH DAY WITH A PROTEIN RICH BREAKFAST
EAT "LEAN, CLEAN & GREEN"
DRINK WATER IN ABUNDANCE DAILY
ENJOY A MINIMUM OF 7 HOURS RESTFUL SLEEP EACH NIGHT
THE EFAST PRINCIPLE: SAY "NO" IN ORDER TO CREATE SPACE FOR YOU
KEEP A FOOD, MOOD AND ENERGY JOURNAL
MOVE YOUR BODY
GET OUT OF YOUR NORMAL SPACES
EXPRESS GRATITUDE DAILY
These ten actions will set the stage for you. Your mind and your body will be refreshed and cleared for the self-work and the visioning that will bring you to the life you desire. Vision and goals first require a "clearing of the slate" and a change in mindset. Then confidence, diligence, and self-esteem are required to stay on the path to creating new life and living ferociously again.
"Great things are not done by impulse, but by a series of small things brought together." -Vincent Van Gogh
After all, "Life is a Gift!".
30 years of strategic, entrepreneurial business growth along with two brushes with death have earned him the tag "ResilienceGuy". Bill Douglas is an accomplished Mentor, Coach & Speaker helping entrepreneurs & executives with growth and strength.